Instagram is now among the most popular social media platforms that businesses use to promote themselves. It's also a great way to connect with a wider audience and get your message out there quickly and effectively.
"Reels" is one of Instagram's newest features that enables users to create and share short-form videos with their followers. It opened up many opportunities for businesses looking for ways to take Instagram marketing to the next level.
If you want to know how to use Instagram Reels to reach a larger audience and increase your brand awareness, this article is for you.
We will guide you through everything you need to know, from what Instagram Reels are to making the most of this feature.
What are Instagram Reels?
Instagram Reels is a feature released by Instagram that allows users to create and share full-screen vertical videos up to 90 seconds long. The feature is similar to TikTok, allowing users to record clips with music and effects added.
It also has many more features, such as editing tools, speed adjustments, and filters which can help create an engaging video for viewers. Reels offer businesses an opportunity to get creative with their content, as well as share important information.
Once you post Reels, they will be available on your profile until you delete them.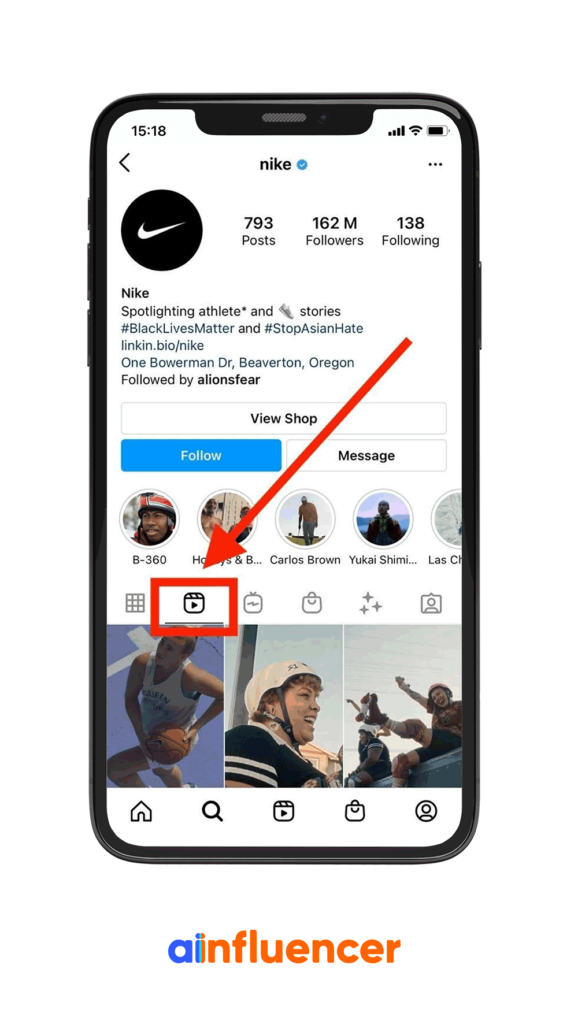 Why are Instagram Reels beneficial for brands?
Before learning how to use Instagram Reels, let's see why they are so important for brands.
Instagram Reels marketing offers endless possibilities for brands as they allow them to showcase their products in a new, entertaining format. Through the use of music, effects, stickers, and various editing tools available on the platform, marketers can create unique videos that instantly stand out from other content on Instagram.
With the ability to tag accounts and add branded hashtags or captions to posts, brands can easily connect with followers who may be interested in what's being shared.
Instagram Reels are favored by the Instagram algorithm, meaning that by having a good Instagram Reels strategy, they can reach more people and have more visibility than regular posts.
How to make Reels on Instagram?
If you've decided to use Instagram Reels and add some spice to your profile, here's how to make an engaging Reel on Instagram.
Go to your Instagram profile → Tap on the plus sign → Select "Reels."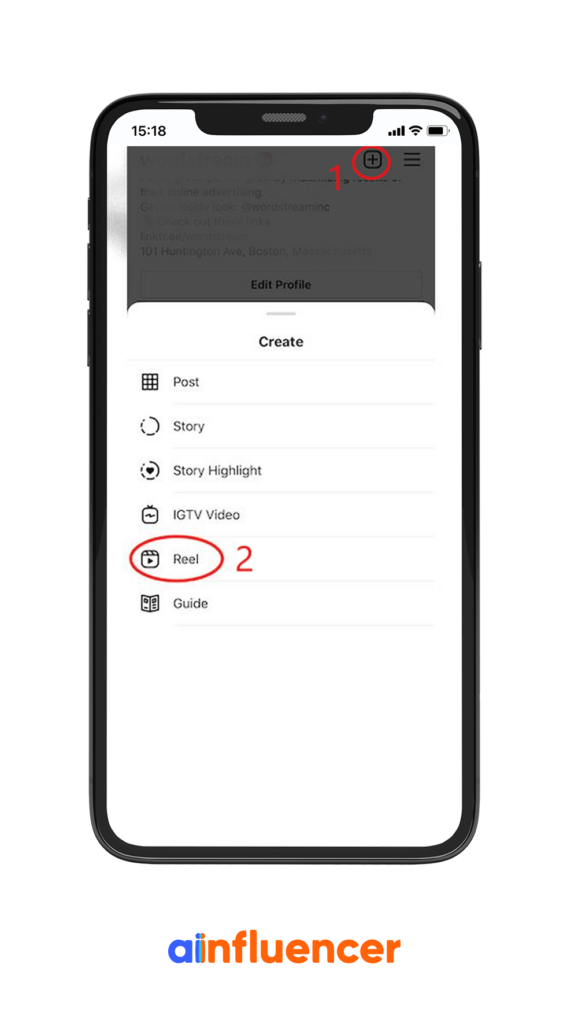 Record or upload your video.
Then you can see the available options, such as audio, length, speed, effects, etc. to edit your Reel.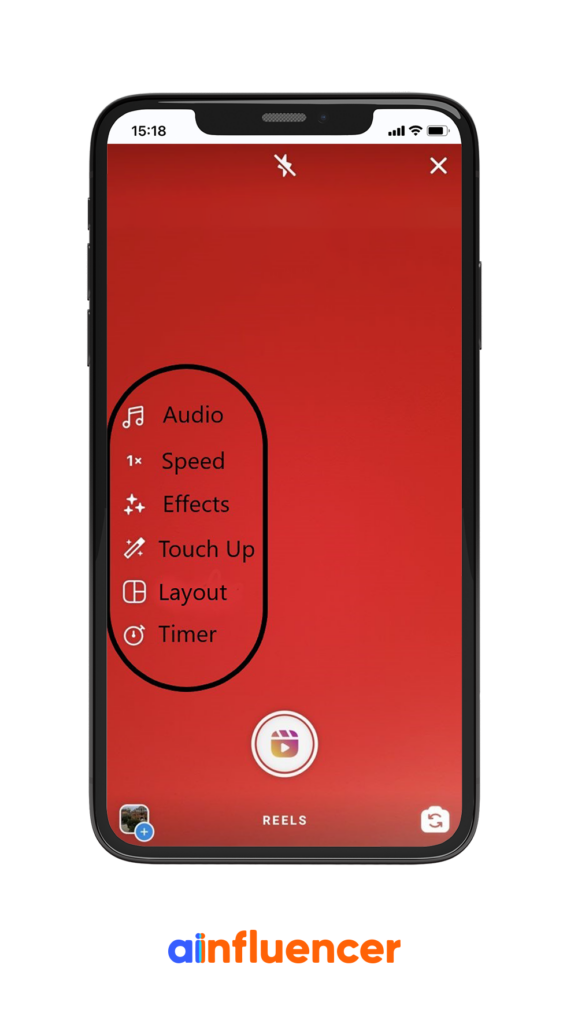 Here are all the features:
Audio: This option allows you to add an audio track from other Reels or from your phone.
Speed: Choose this option to slow down or speed up your video.
Effects: You can add filters and stickers here.
Touch up: Create a smooth skin look.
Layout: Here, you can choose the layout and add more than one recording to the frame.
Timer: Set a timer when you want to record hands-free.
You can edit and preview each clip.
In the next step, you can see additional editing options, such as adding text, stickers, etc.
Click "Next" to adjust your Reel's settings. Now you can add a cover, caption, and location to your Reel. You can also Enable Facebook recommendations, rename your audio, and decide if you want your Reel to be posted on your Instagram Feed.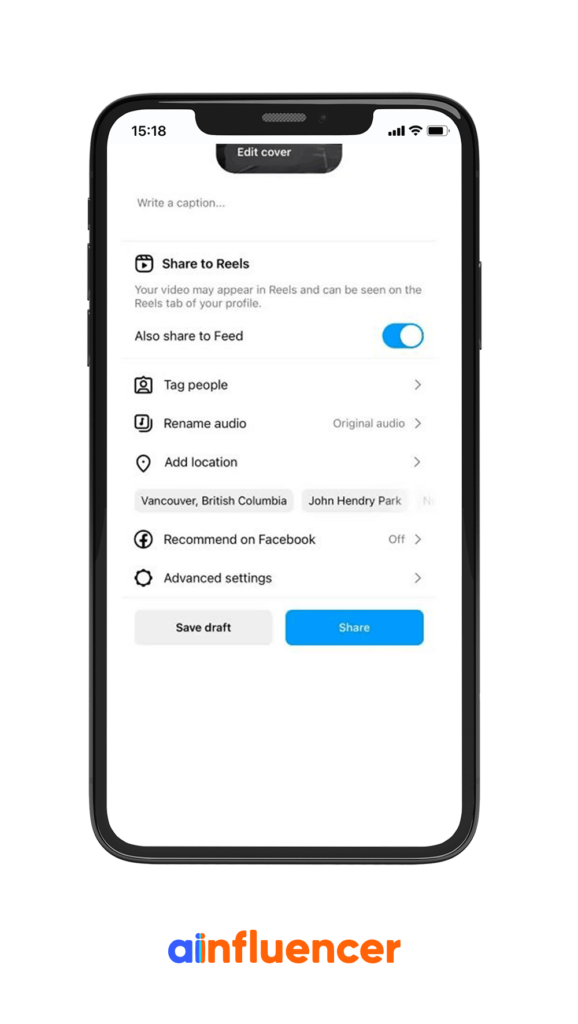 You can also add the paid partnership label by clicking on "Advanced settings."
Finally, tap "Share" and post your Reel.
Tips for using Instagram Reels
Knowing how to use Reels effectively while planning your marketing strategy on Instagram can help you take advantage of its potential for increasing brand engagement and expanding your reach. Here are some Reels tips for using Instagram Reels to their fullest potential:
First, plan out your video content before you start shooting; think about what you want to say or show in the allotted time frame.
Make sure that your content is relevant to what you usually post on Instagram. This will help keep viewers engaged as they expect content from you that is in line with their interests. When creating a Reel, figure out what kind of video would work best based on the message or emotion you're trying to convey – it could be a tutorial, an introduction video, or something more creative such as a lip-sync performance.
Collaborate with other brands or influencers to gain more viewers and increase your brand awareness. You can find trusted influencers on influencer marketplaces, such as Ainfluencer. Ainfluencer is a free DIY marketplace that lets you as a brand search for your targeted influencers and connect with them.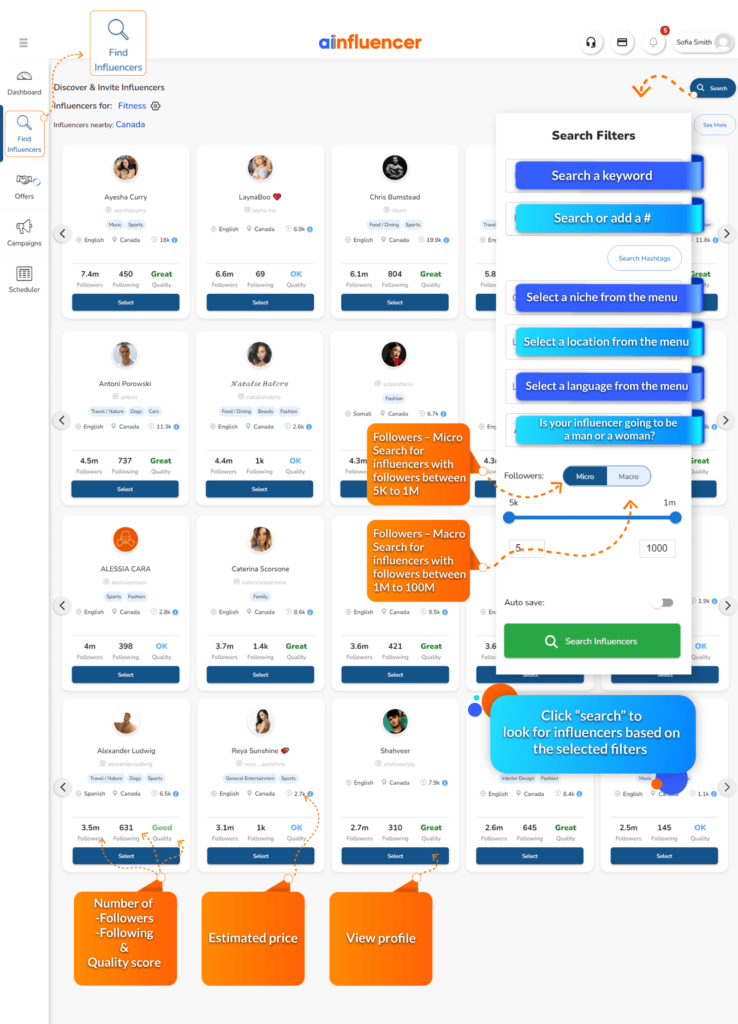 Use trending music to enhance your videos. Having catchy music in the background of your video will help capture viewers' attention and make them remember your content more easily.
Moreover, experiment with different types of effects such as transitions or text overlays that will make your video stand out from the crowd.
Conclusion
All in all, knowing how to use Instagram Reels is necessary for businesses that want to reach new audiences and grow their following. By following our Reels tips, such as creating engaging content, staying up-to-date with trends, and utilizing the features of Reels, brands can create content that resonates with their target audience. And since Instagram's algorithm prioritizes Reels over other forms of content, businesses can use them to stand out from the competition.
1- How do I get reels on Instagram?
Go to your Instagram profile, tap on the plus sign, and select "Reels."
2- What are Instagram reels good for?
Instagram Reel is an exciting new feature of Instagram that has taken the world by storm. It allows users to create and edit short videos and share them with friends, families, and followers. Reels offer businesses an opportunity to get creative with their content, as well as share important information.
As Instagram's algorithm prioritizes Reels over other forms of content, they can get worldwide and help users gain engagement and reach.
3- What time should you post a reel?
The best time to share something on your Instagram account depends on your followers. But generally, the best time for sharing Instagram Reels are 9 AM and 12 PM, Monday to Thursday.