Running different social media marketing campaigns can help you enhance your marketing strategy and increase your reach. If your business is just starting out, one of the best campaigns you can try is a brand awareness campaign to boost your visibility and build trust. This article will show you how to run a successful campaign step-by-step to increase brand awareness.
What is brand awareness?
Brand awareness represents how many potential customers recognize a brand and how familiar consumers already are with your products or business. For small businesses, it's essential to increase your brand awareness on social media platforms, search engines, and to incorporate related hashtags into your marketing plan to get your brand name in searches. Some of the most popular companies are already doing this on social media. Next time you see an ad for a company on Instagram, take a moment to see if they're trying to build their brand awareness.
Why is brand awareness important?
Brand awareness refers to how recognizable your brand is. It's important to increase brand awareness if you want to grow your company outside of what it already is. But it's also important because:
It can help you keep your brand on your audience's mind.
It allows customers to choose you over your competitors.
Brand awareness establishes trust and builds equity for your product.
You can't build brand awareness overnight though and you will need a long-term strategy. And brand awareness ads or branding campaigns are the most effective ways to do it. We'll show you awareness campaign ideas and brand awareness examples to help you see what we mean.
Steps for creating your brand awareness campaign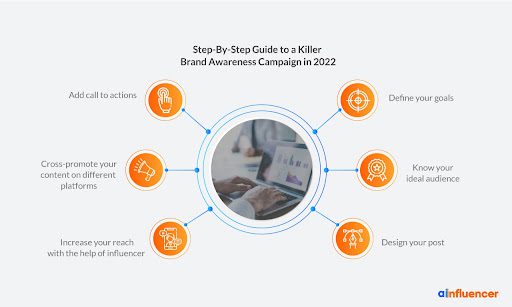 Knowing that you need to increase brand awareness is half the battle. Now, let's see how you can run a successful branding campaign. Check out these six steps that you should take when running a successful awareness campaign.
1. Define your goals
To run a successful awareness campaign as a marketer, you need to consider your goals at the beginning. Are you trying to get more customers and boost sales? Or are you looking to be ranked higher in Google? If you don't have any set goals, check out these for your branding campaign:
Getting social media followers
Building brand awareness
Improving your SEO score
2. Know your ideal audience
The next step to make the most of your brand awareness campaign efforts is defining the audience you are looking for and targeting them. There are different methods you can try for your branding campaign:
Target users who have recently visited your website
See who engages with you on your social media
Track users that have searched for your product and brand
Target users who have opened your emails
After that, create your buyer and audience personas based on the user's age, location, interests, job title, etc.
3. Design your post
When we talk about awareness campaign ideas, designing your post is incredibly important. Creating your brand awareness ads can make or break a campaign. Even if you are not a professional photographer or don't have photoshop skills, there are so many content creation platforms, free themes, and templates you can try out.
4. Add call to actions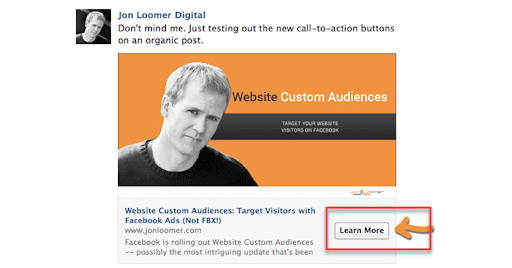 This is an essential brand awareness strategy for your social media marketing campaign that helps you convert your visitors to consumers. You can add links in your captions and social media profiles to increase your website traffic, get more followers, and boost your YouTube videos. Also, don't forget to engage your audience in the caption with buttons such as "Visit the website", "Shop Now," etc. 
5. Cross-promote your content on different platforms
To increase the outreach of your brand awareness ads, don't post on only one social media platform – establish yourself on a bunch. For example, if you are running your awareness campaign on Instagram, you can reshare the post on a tweet on Twitter, talk about it on your YouTube channel, or link to your brand awareness campaign post from your website. This way, you can make sure that all your visitors know how to access your brand awareness campaign.
6. Increase your outreach with the help of an influencer
You can work with influencers in your niche to maximize your brand awareness and get more out of your awareness campaigns. Influencers can help you reach your ideal audience, increase brand awareness, increase your social media followers, and build trust. We'll talk more about working with influencers to take your brand awareness campaign to the next level in the following parts.
How to find influencers?
If you are just starting your business, influencer marketing and working with influencers can be a brilliant way to build brand awareness. As a new brand, it can be challenging to find influencers in your niche. But Ainfluencer simplifies this for you with its network of thousands of professional influencers looking to partner with businesses. Check out some other ways here to find micro and nano-influencers in your industry and enhance your brand awareness marketing. 
1. Use an influencer marketplace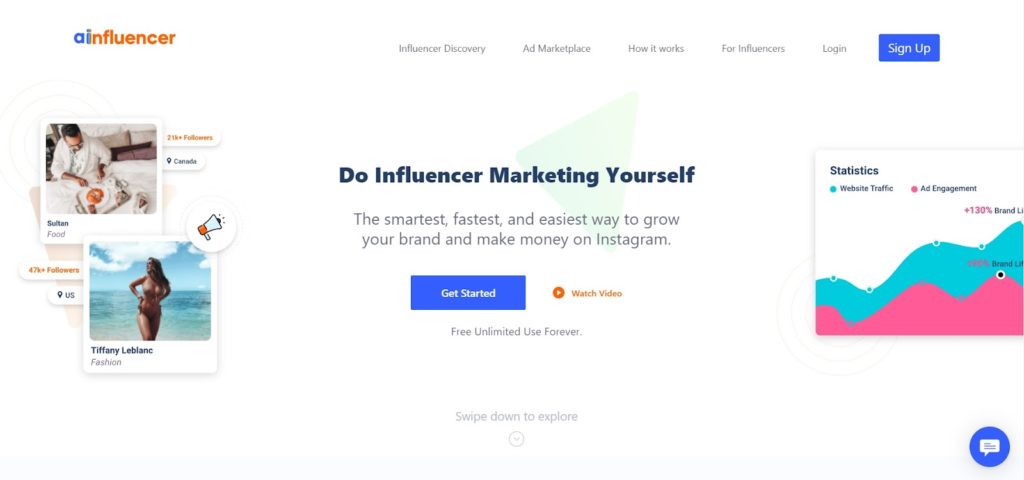 Using an influencer marketing platform is one of the easiest ways to reach out to influencers. But Ainfluencer is probably the best choice for you because it's entirely free. You can easily search and find influencers on this platform, connect, and collaborate with them. As a brand, all you need to do is signup on the platform and create your first ad highlighting your campaign goals. After that, you can search for thousands of influencers and invite those that fit your goals.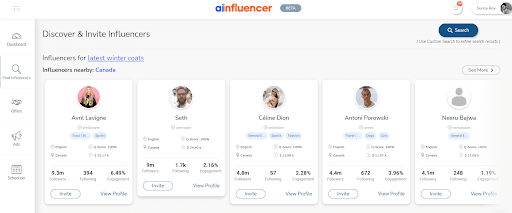 2. Check your competitors
If you already know who your competitors are, you can view their social media tags and mentions to see who is sharing content about them. That way, you can easily find influencers who already are sharing content about similar topics. The odds are that they'd likely be interested in your company too. But make sure that the influencer you pick is not working with your competitors since you may not get the reach or the impact you're hoping for with your brand awareness campaign.
3. Search on Google
Another good idea to find influencers for your brand campaign is using Google and other search engines. Just create a list of keywords related to your brand. Next, add "Instagram" before or after any of the keywords to limit your results to Instagram searches. You can also use words such as blogger, micro-influencers, or a location to get better results.
4. Check Hashtags
Before you start working with influencers and asking them to post for you, you should be aware of what the leading content is in your industry. On your Instagram business page, search for relevant hashtags to discover influencers and new trends. If you are not aware of the hashtags they use or top hashtags related to your service, you can try third-party hashtag generator tools, such as Hashtagify.
Conclusion
Running brand awareness campaigns is a brilliant way to get more customers, boost your visibility and build trust for your brand. This article showed you how to run your social media marketing campaign and increase brand awareness organically. To get the best results and reach your ideal audience, we recommend working with influencers in your niche. And the best way to do that is through Ainfluencer.
1- What makes a good brand awareness campaign?
A good brand awareness campaign is one that helps you to increase the size of your audience and your brand's visibility. Make sure that you monitor your growth and engagement during your campaign. 

2- What is brand awareness example?
Brand awareness reflects how well people know about your company. For example, if you want a cheeseburger, you may think about McDonald's. 
Here are some ways to build brand awareness:
1- A referral program
2- Create guest content
3- Freebies
4- Social media contests
5- Podcasts
6- PPC advertising
7- Paid social advertising
8- Influencer marketing

3- What are brand awareness activities?
Brand awareness refers to people's ability to know and recognize your brand. Certain activities can help you boost brand awarness like working with influencers, cross-promoting your content on different platforms, etc. 

4- How do you create a brand awareness campaign?
Here are 6 steps for running a successful brand awareness campaign:
Define your goals
Know your ideal audience
Design your posts
Add CTAs
Cross-promote your content
Work with influencers