Today, businesses and marketers of all sizes are using influencer marketing hubs like Ainfluencer to reach new audiences and grow their brands.
And why is that?
Because brands can easily use the influencer's engaged audience to promote their brand.
Influencer hubs like Ainfluencer help connect you with thousands of influencers that suit your budget and niche for free – helping you save time and energy.
So stay tuned and learn how an influencer marketing hub like Ainfluencer can boost your outreach and increase your revenue.
What Is Influencer Marketing?
If you've ever seen an influencer share videos or photos of themselves trying out products or talking about brands with their audience – this is influencer marketing.
Directing your product to an influencer's audience can increase brand awareness and boost website traffic for your company.
What Is an Influencer Marketing Hub?
An Influencer marketing hub is an influencer marketing website that connects brands and influencers together. Influencer marketing hubs provide user-friendly and secure ways to access thousands of brands and influencers to work with.
Check out how Ainfluencer's influencer marketing website can help you find new customers.
What Are the Best Ways to Find Influencers as a New Brand
First, figure out which niche you want to target. Then, if you're using an influencer marketing hub, refine your search to find content creators that fit your brand's needs.
If you're just developing your influencer marketing strategy, then rather than spend time and money trying to find influencers on your own, sign up for a marketing hub like Ainfluencer to connect with influencers in only a few clicks.
Here's how to find influencers.
1. Use an influencer marketing hub
Ainfluencer is an easy, organized platform that lets you connect with verified influencers.
Make an account with Ainfluencer and find the perfect influencer to promote your brand.
2. Search hashtags
Research trending hashtags relevant to your niche to help you find the right influencer for your brand.
If you find an influencer that you like while you're searching, feel free to reach out to them.
3. Google influencers
Alternatively, googling keywords is one way to organize your influencer marketing strategy. Make a list of keywords to see which influencers come up. There will be a bunch of influencers to choose from which can be both a good and bad thing.
4. Look at Your Followers and Who You Are Following
You may even find some awesome influencers nestled right in your followers' list. Oftentimes, influencers follow brands with the hope that they'll reach out to them one day.
What Are the Best Influencer Marketing Platforms for Marketers and Business Owners?
There are a bunch of solid influencer marketing hubs out there to choose from that can take your marketing to the next level.
These influencer marketing apps can be real game-changers if you know how to operate them.
Check out the list below to decide which influencer marketing hub is right for you.
1. Ainfluencer
Discover influencers and form safe, secure business deals with Ainfluencer. Ainfluencer offers its service entirely for free and provides streamlined ways to set your business terms with influencers, search for influencers and verify your influencer's Instagram activity.
Some features include:
Create campaigns
Write a brief description of your product for influencers to easily see.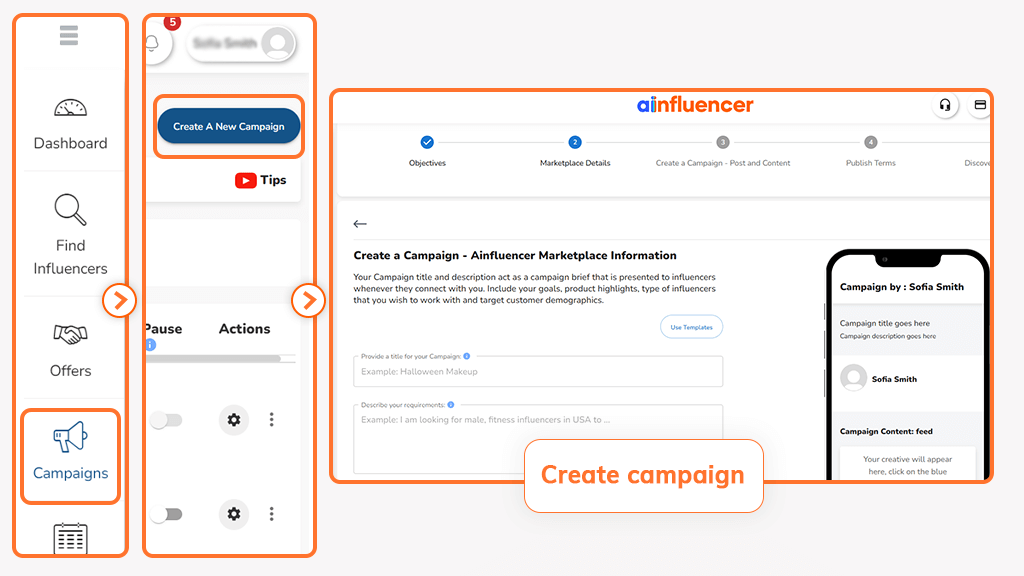 Find influencers
Filters on this influencer marketing hub will help you achieve better results based on your location, hashtags, language preferences, gender, and a number of followers.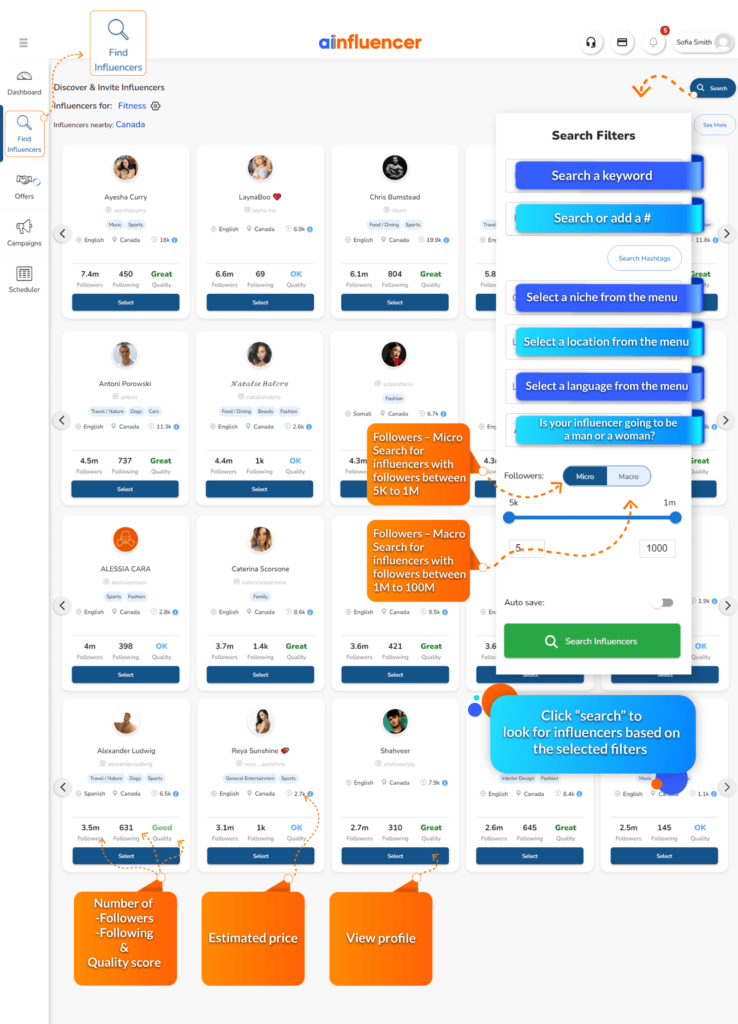 Offers from influencers
Influencers have the ability to reach out to brands that they want to work with and vice versa.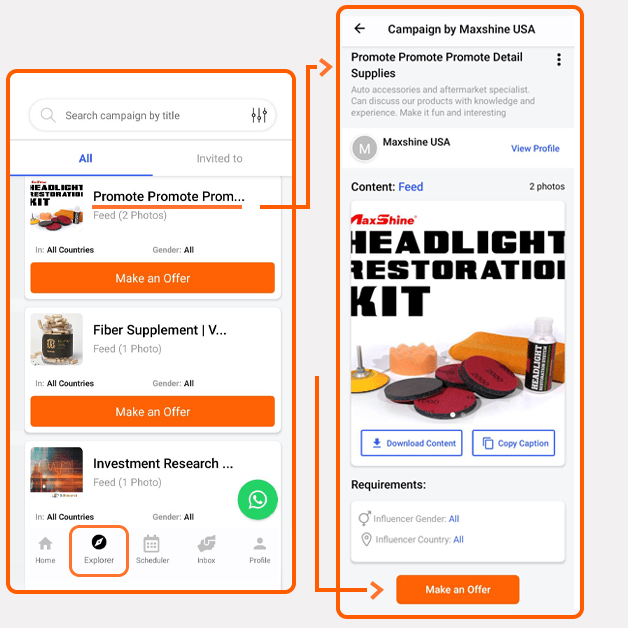 Schedule Your Ads
Easily manage all of your ads and schedule which days you want your post published with the calendar function.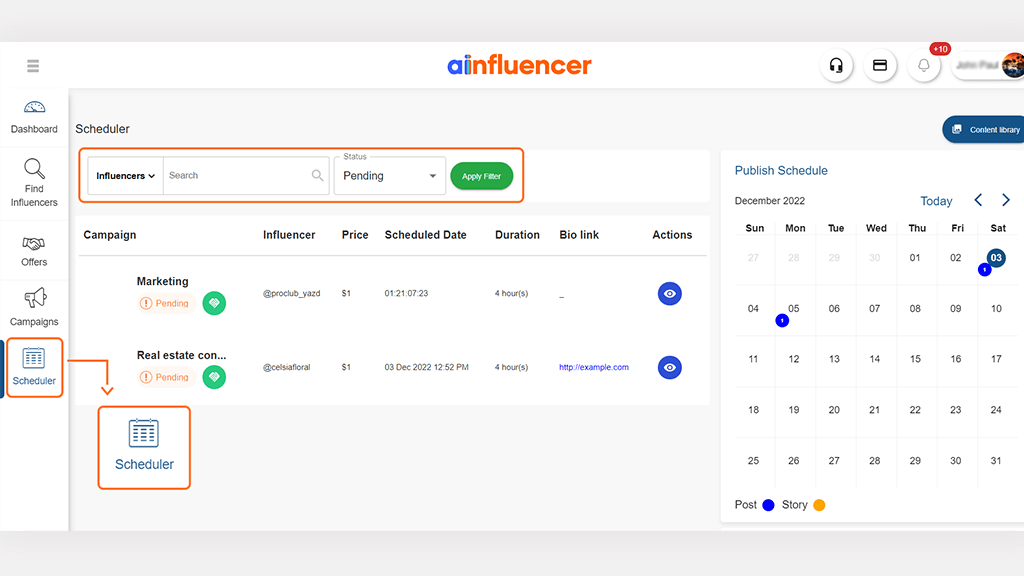 And if you're an Influencer, Ainfluecner's influencer marketing app can be downloaded on both Android and iOS.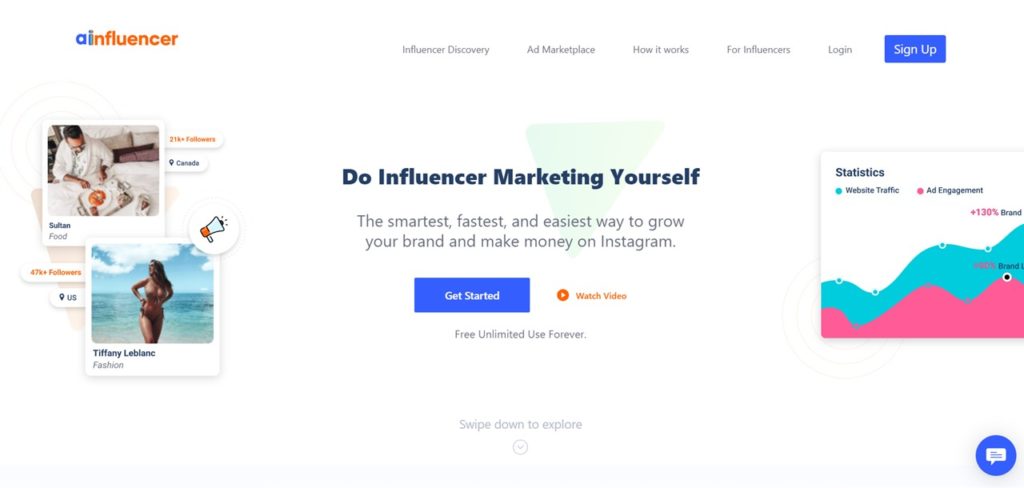 Like Ainfluencer, this influencer marketing hub verifies whether an influencer is real and provides feedback to track how your influencer's post is performing.

Grin is an influencer marketing hub designed particularly for larger businesses. It places its focus on influencers with a greater number of followers and gives key insights into their performance.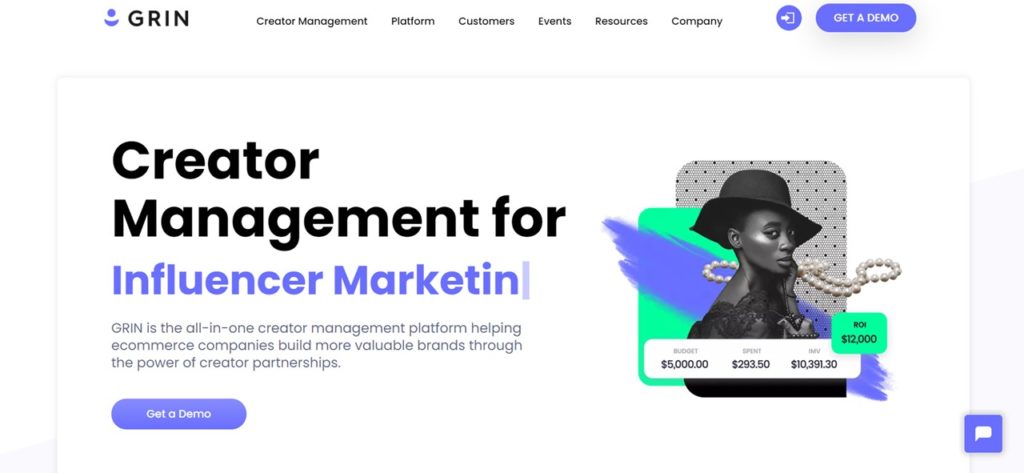 4. Fourstarzz media
Fourstarzz media takes a different approach than Grin and directs their attention to micro and nano-influencers. They also help search for influencers by filtering for demographics, location, language, interests, reach, engagement, and estimated price.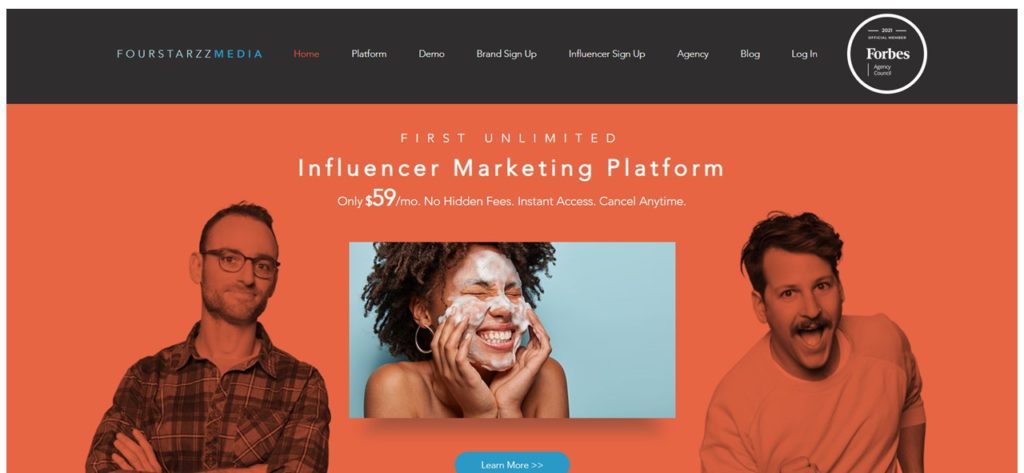 5. CreatorIQ – Influencer Marketing Platform
Another top influencer marketing hub on our list is CreatorIQ which uses its Artificial Intelligence to provide brands with influencers that meet their specific search queries.
This influencer marketing app doesn't allow in-app conversations, but you can chat with influencers through email once you have decided which influencer to work with.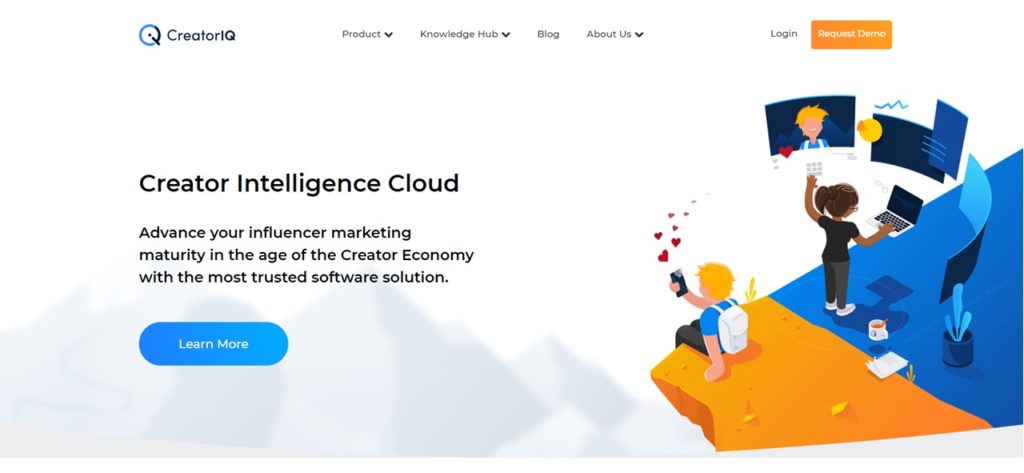 Conclusion
Probably the easiest way to find influencers to promote your brand is through online influencer marketing hubs. They are just such a convenient way to connect and are specifically designed to make it easier for you to meet the right promoter.
That said, we recommend Ainfluencer as the chosen influencer marketing site for your marketing needs. Although all of the other options are good too!