Today, businesses of all sizes are raving over finding a perfect influencer marketing hub, and here is why.
If you had the choice, would you prefer to leave your influencer marketing in a content creator's hands, who also share the same target audience with you, or let a celebrity take the reins?
Not only does an influencer hub like Ainfluencer places its focus particularly on your potential followers, fans, and customers but it also helps you explore a cornucopia of influencers who suit your budget and expectations best, all for Free.
Stay tuned to learn more about how an influencer marketing hub can boost your promotions and ads. What's more, you will get to know some of the best influencer marketing apps you can use to your advantage.
What Is Influencer Marketing?
You might ask an influencer to share videos or photos of themselves trying your products or discuss your service with their audience in the hope that you will reach new followers, increase your brand awareness or boost your website traffic. In any case, all forms of promoting your brand or service when you have an influencer involved are called influencer marketing, and you should not be surprised by learning that an in-the-bag influencer marketing hub is the best way to develop one.
What Is an Influencer Marketing Hub?
An Influencer marketing hub or influencer marketing website refers to a platform whose primary purpose is to build a bridge between brands and influencers. On top of that, an effective influencer marketing hub will help you develop your relationship with influencers. This will consequently lead you towards closing a deal.
Let's watch this video to see how Ainfluencer's influencer marketing website will help find new customers and real revenue at a cost that makes sense.
What Are the Best Ways to Find Influencers as a New Brand
Whether it is an influencer marketing hub or any other way, you need to discover the best niche content creators for your marketing strategy.
Are you just starting out as a new brand? Are you hunting for a way to get a better engagement rate and more reach? Then you must have considered developing influencer marketing on Instagram. Yet the question remains – how to find influencers?
Here are the best ways you can find influencers for free.
1. Use an influencer marketing hub
Using an influencer hub, such as Ainfluencer can guide you into a very organized platform to invite the most suitable influencers to your marketing program for free.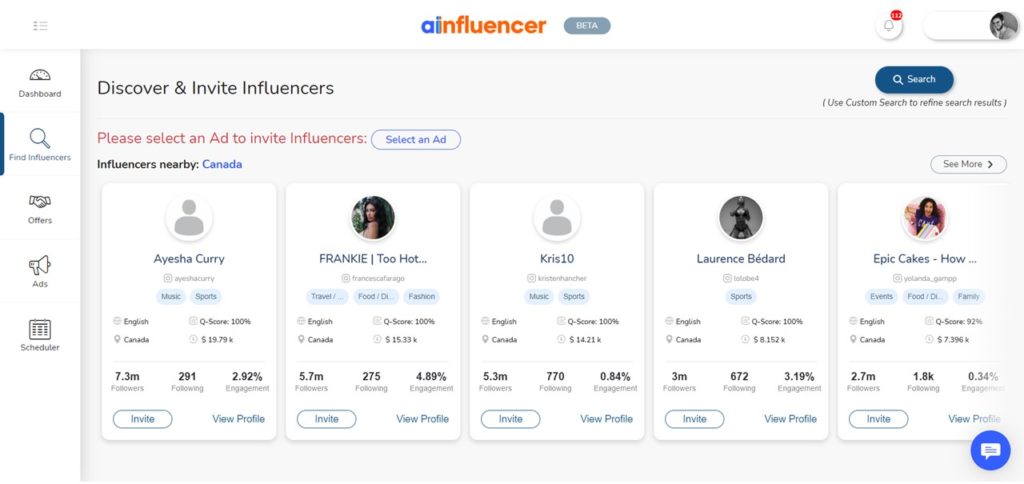 Basically, it works like a search engine particularly for brands and influencers to search and find each other based on the offers and expectations created on the influencer marketing hub.
2. Search hashtags
Knowing trending hashtags relevant to your niche not only helps you optimize the discoverability of your posts but also lets you see others who use these hashtags. There you will be able to find a long list of your competitors and influencers sharing the same niche with you.
Consequently, you can reach out to the creators you find suitable for your Instagram marketing and see where things go afterward.
3. Google influencers
As an alternative to searching hashtags for your influencer marketing on Instagram, you can make a list of keywords and try searching them on Google. The results will be immense, which could cause a mixed blessing situation. On the one hand, you will have a wide variety of choices.
On the other hand, Google won't be able to filter the results properly based on your criteria, say it is your location, age range of your audience, language, etc.
4. Look through your followings' and followers' lists
Either on purpose or without any intentions, you must have already followed an awful lot of influencers with whom you can strike a conversation through your Instagram account.
Also, it is true the other way round. Should you scroll down your followers' list, you will definitely gain access to interesting names of content creators who are likely to be willing to be a part of your Instagram marketing.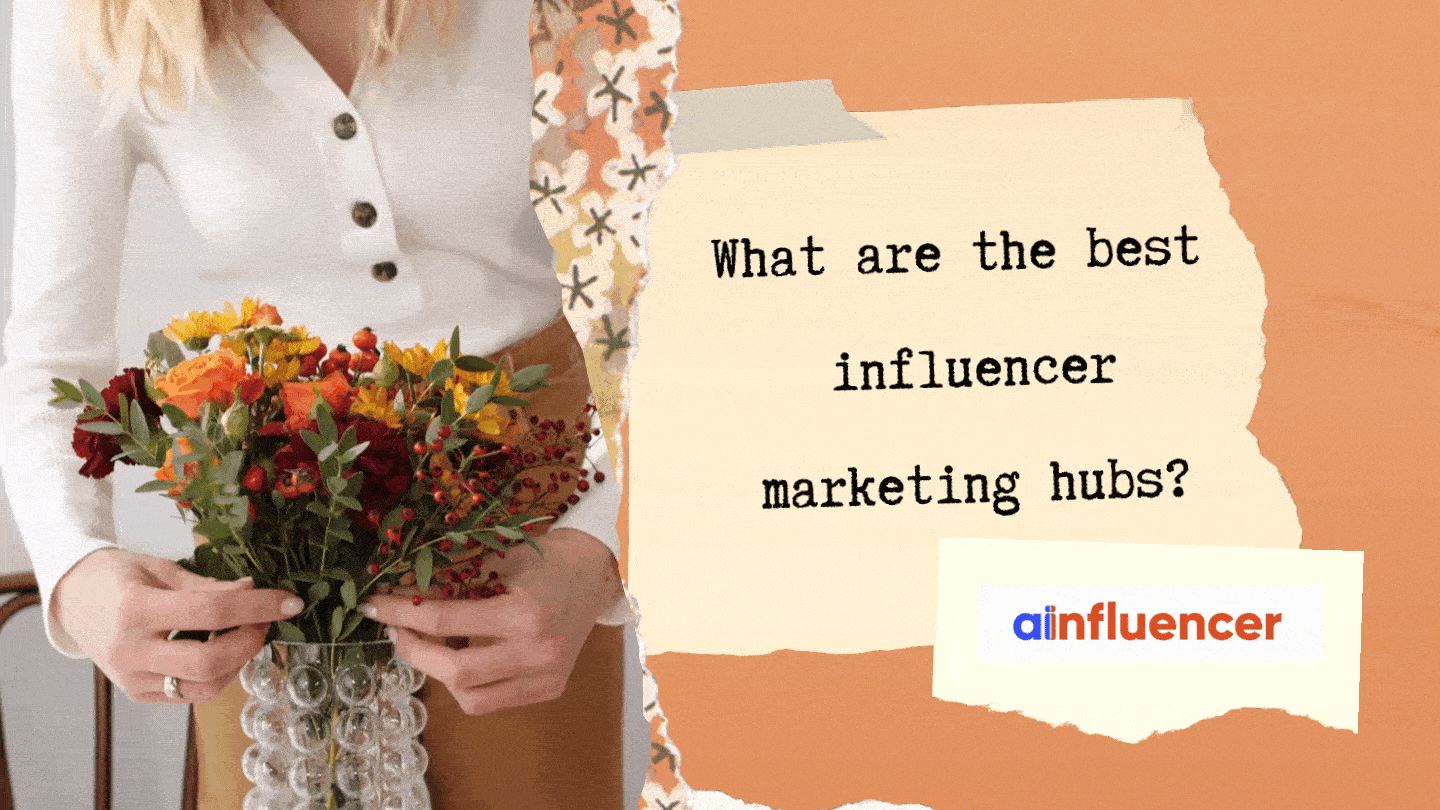 What Are the Best Influencer Marketing Platforms for Marketers and Business Owners?
As getting your hands on the leading influencer marketing hub seems the very essence of finding the best content creators for your influencer marketing, you should be well informed about the subject.
An influencer marketing app can be a real game-changer if you know what to expect from it and how to work with it. Hence, the list below is trying its best to help you learn more about the benefits of using an influencer marketing website and decide which influencer marketing hub you should be picking.
1. Ainfluencer
One of the best platforms to discover influencers and form a relationship with is Ainfluencer. Also, it offers its service to both brands and influencers entirely free of charge. Here is what you could do on this unique influencer marketing hub as a brand. However, remember that what you ought to do first is sign up on Ainfluencer for free.
Create ads
You can select a title; write a description for it; and decide where, when, and how long on the Instagram – feed, Story, or IGTV – it will be published.
Moreover, you can see what your ad will look like on the screen of a phone.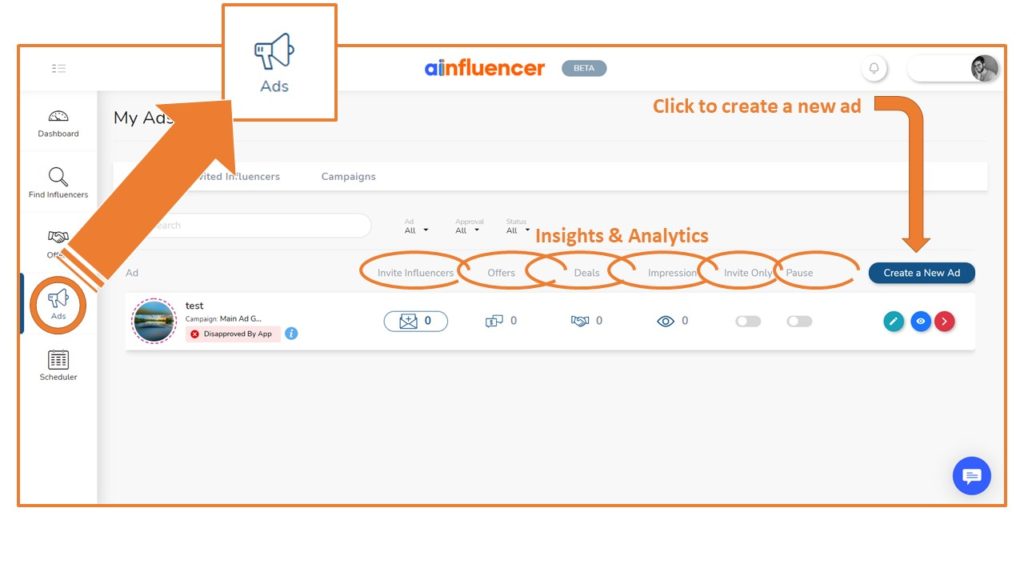 Find influencers
Filters on this influencer marketing hub will help you achieve better results based on your location, hashtags, preferable language, gender, and the number of followers.
Additionally, you can gain a deeper insight into influencers' profiles and audiences by seeing their engagement rate.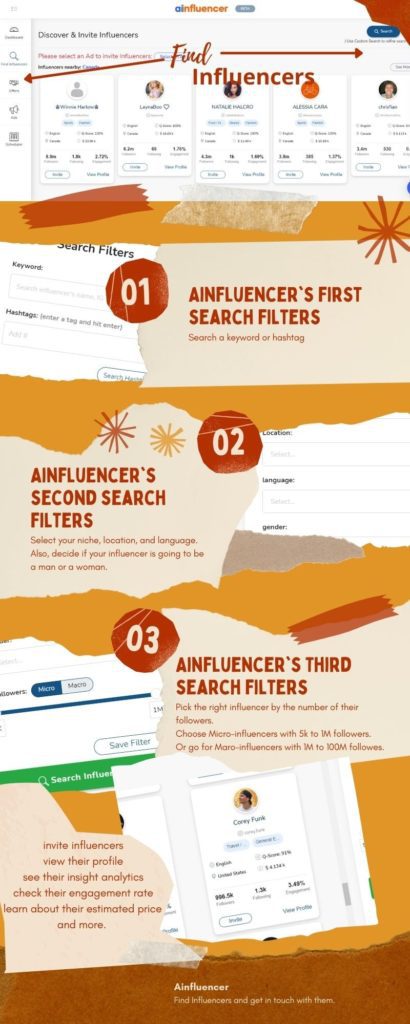 Get offers from influencers
There are plenty of content creators who wish to be a part of your influencer marketing. Many of them are among the ones you have found through Ainfluencer's search. However, you will be also able to get offers from the influencers who have seen your ad on Ainfluencer and wish to be a part of it.
So, this feature allows you to have a conversation with them. Finally, you can close the deal or reject their offers based on their estimated price shown on their Ainfluencer profile and other insights provided.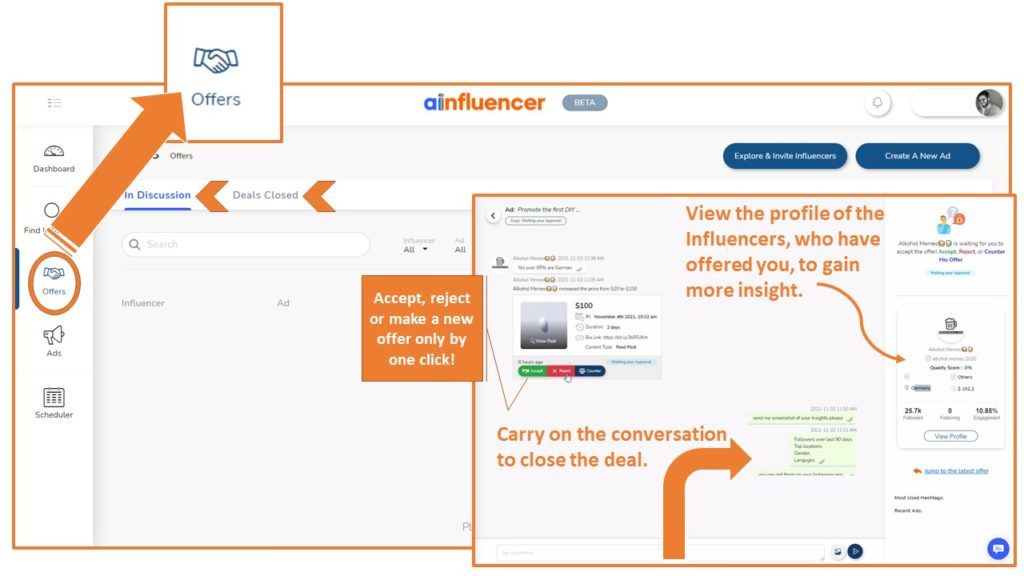 Schedule your ads
There is an interactive calendar that helps you schedule your ads for your desired date. Also, you can edit and manage all your ads on this calendar.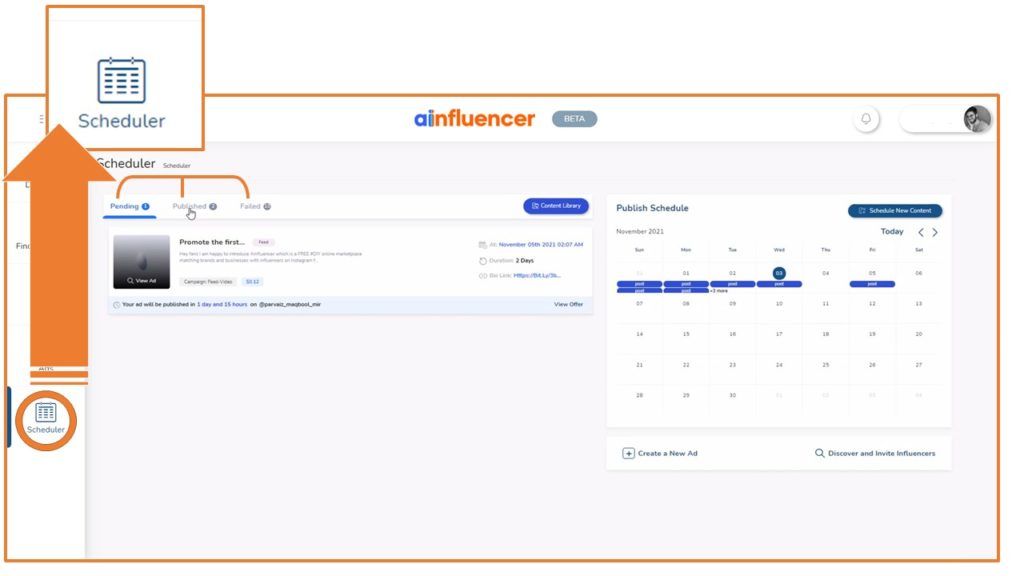 Fortunately, if you are an influencer and trying to contact brands on an influencer marketing hub, Ainfluencer has an influencer marketing app that could be downloaded on both Android and iOS.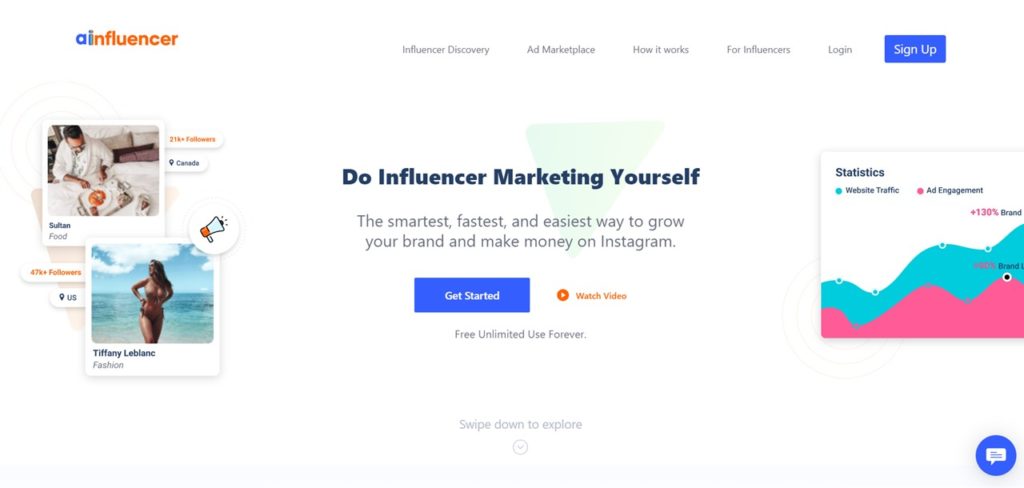 2. Influencity
Another great influencer marketing hub that offers its massive database at a competitive price is Influencity. Not unlike Ainfluencer, this influencer marketing website provides you with insights. So, you will be able to detect fake followers, demographics, and other invaluable data, which is vital before you close a deal with an influencer.

3. Grin
Grin provides you with an influencer marketing hub designed particularly for larger businesses. It places its focus on influencers with a greater number of followers and of course, gives you great insights into their performance.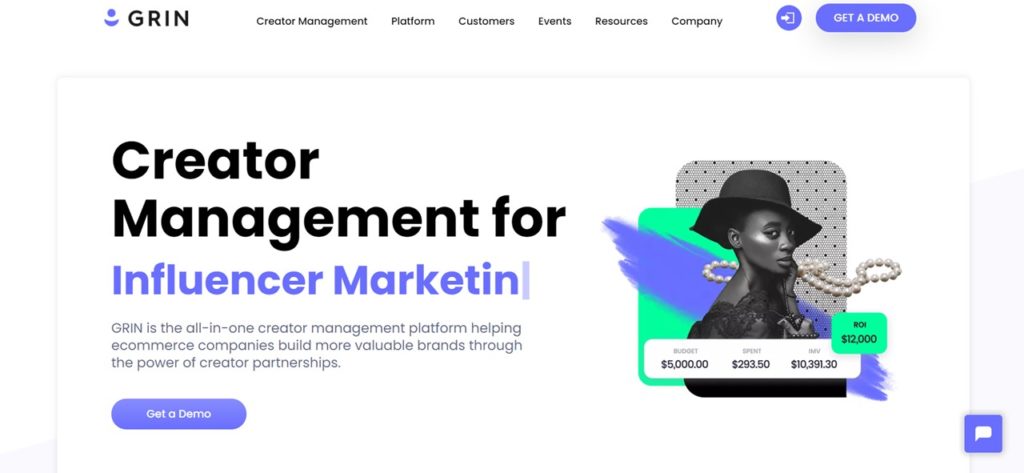 4. Fourstarzz media
Fourstarzz media takes a different approach from Grin. It mainly aims at small or medium-sized businesses with rapt attention to micro and nano influencers. They have the same interest in helping you search for influencers more effectively. The thing is they filter demographics, location, language, interests, reach, engagement, and estimated price too.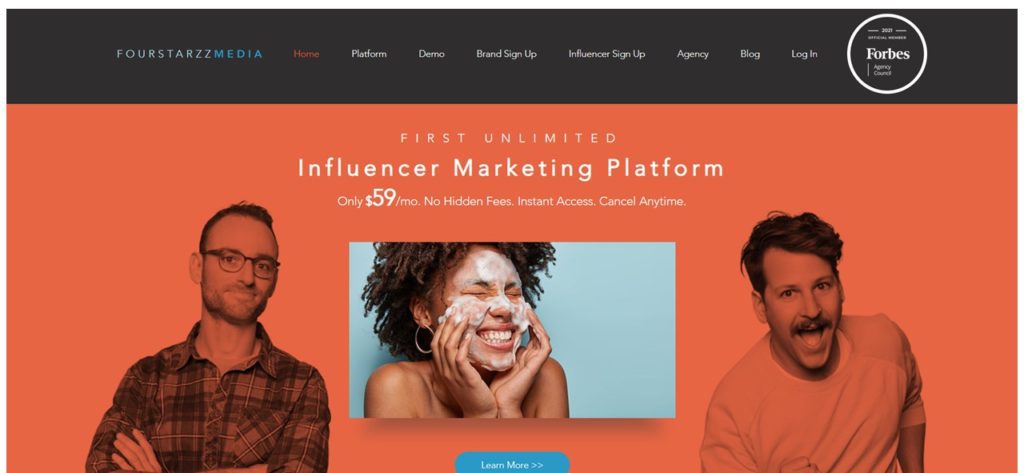 5. CreatorIQ – Influencer Marketing Platform
Another top influencer marketing hub on our list is CreatorIQ. CreatorIQ uses its AI to provide brands with the best results, boasting a complete list of influencers who fit into their Instagram marketing.
In fact, his influencer marketing app doesn't allow in-app conversations. However, you can invite influencers via email once you have decided who you would prefer to partner with.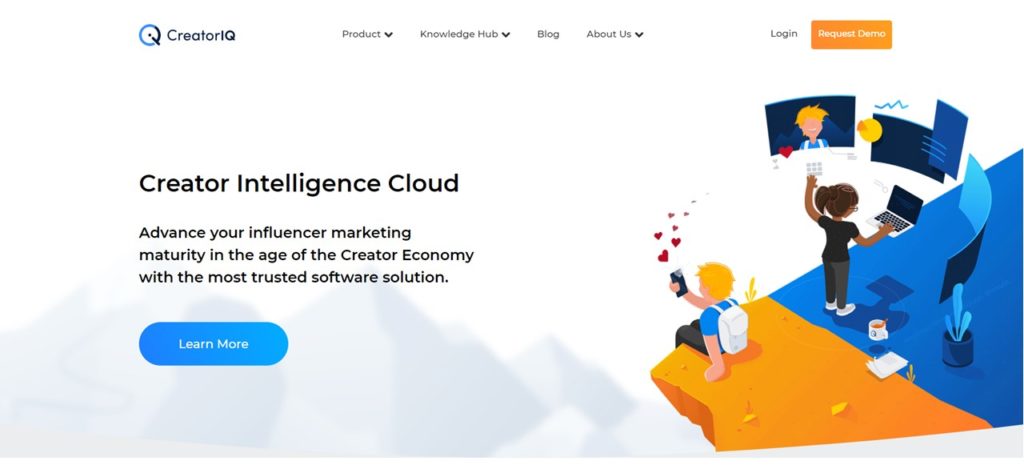 Conclusion
A viable approach to finding perfect content creators for your Influencer marketing is to look into platforms that provide you with such service. However, it is vital to select the best influencer marketing hub in which it can offer you more features.
Ainfluencer and the other influencer marketing websites mentioned on the list above are reliable and effective for respective reasons. You can create your ads, search for influencers based on a set of criteria, get offers from them, and accept or reject offers with insights you are given into each influencers' activities.