What defines a model in today's world? In the past, models had to be tall and skinny and expected to be perfect in every aspect. Being plus size equaled giving up the dream of being a model. However, with the emergence of 'Plus Size Lingerie Models,' we've learned that perfection isn't the only definition of beauty.
plus size models show that confidence and sensuality come in many different forms, challenging old beauty norms. In this article, we will explore the world of plus-size lingerie models, their impact on the fashion industry, and their role in promoting body diversity and self-love.
10 Plus Size Lingerie Models
Plus-size models have become icons of body confidence and satisfaction. Whether they're lingerie models or fitness models, each plays a significant role in celebrating diversity. To discover the best plus-size lingerie models, we've compiled a list just for you.
1. Ashly Graham
Meet the queen of plus-size models, Ashley Graham. Ashley, a mother and a prominent figure in plus-size modeling, has played a significant role in supporting body confidence. As a plus-size lingerie model, she has shown us that embracing diversity is a beautiful thing.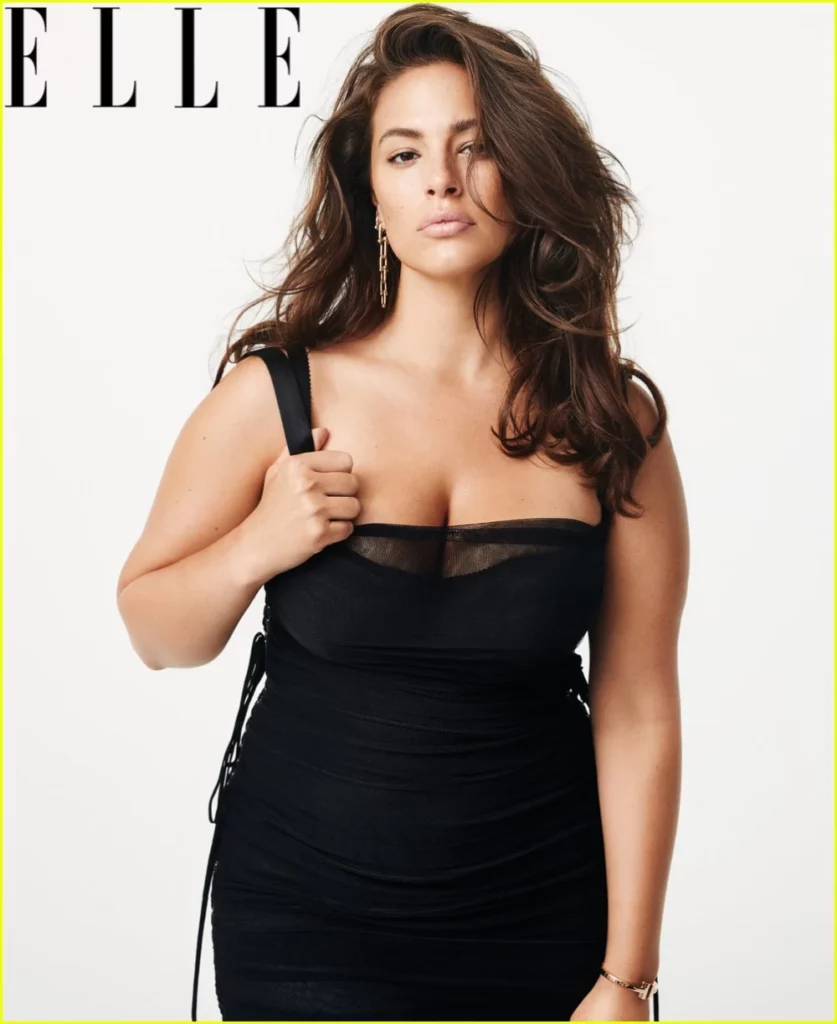 Ashley Graham, a famous model seen in Vogue, Glamour, Elle UK, Style Magazine, Harper's Bazaar, and Sports Illustrated, promotes body confidence and self-acceptance, especially for women. If you need a confidence boost, following inspiring female models like Ashley on Instagram can help. She lives in Brooklyn, New York.
2. Tara Lynn
You probably know this sexy plus-size lingerie model, Tara Lynn. She hails from Tacoma, Washington, and is renowned for her work in plus-size clothing. Tara Lynn gained recognition in the fashion industry when she appeared in V magazine and a plus-size fashion shoot for French Elle.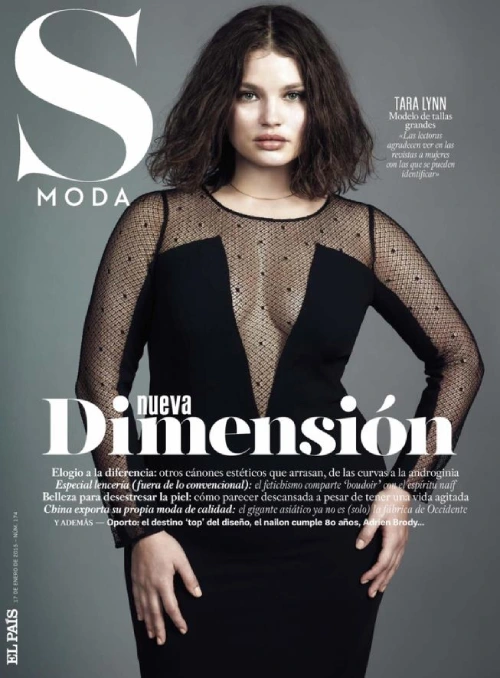 She's graced the covers of Vogue Italia (June 2011), XL-Semanal (July 2010), Elle-Québec, and Time magazine (2010). Her presence has also shone in Glamour magazine, and she's been featured on the covers of various Lucky Fall Jeans promotional magazines.
3. Candice Huffine
Candice Huffine, an American plus-size lingerie model under Next Models, began her journey as a teenage beauty queen. She ventured into the modeling world with her first commercial contract in 2000 and later transitioned from commercial modeling to high fashion.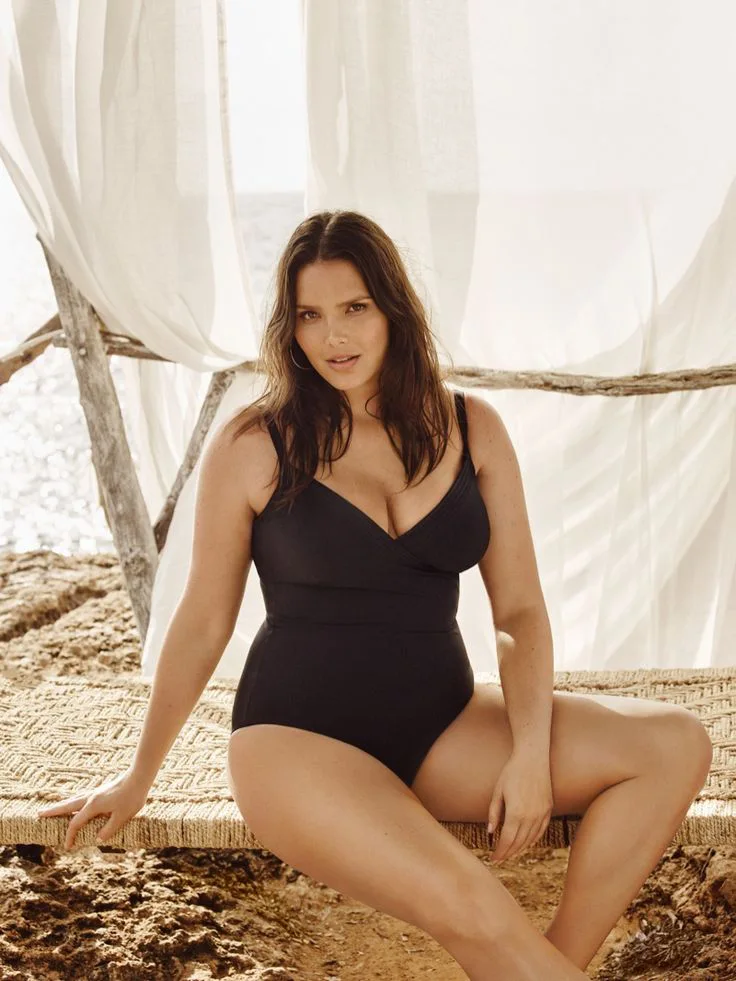 She is also the founder of the inclusive activewear brand 'yourdaywon,' where she consistently encourages people to embrace their true selves.
4. Paloma Elsseser
Elsesser was born in London, England, to an African-American mother and a father of Chilean and Swiss descent. Her Swiss grandfather hailed from a Swiss-Romande town from which her surname is derived.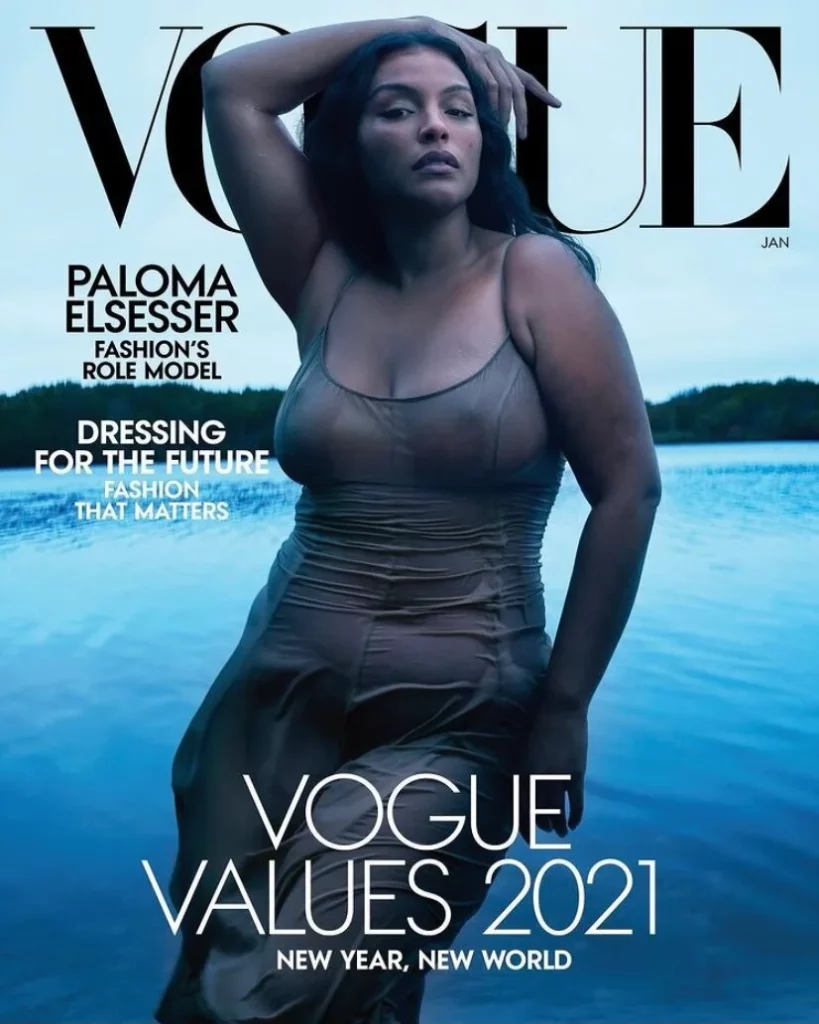 She was raised in Los Angeles, California, and later, in 2010, she relocated to New York City to study psychology and literature at The New School. Her modeling career has included walking for prestigious brands like Versace, and she is in high demand by various fashion houses.
5. Tess Holiday
Ryann Maegen Hoven, professionally known as Tess Holliday (formerly Tess Munster), is an American plus-size model, blogger, and makeup artist in Los Angeles. She captivates attention not only as a striking plus-size lingerie model but also due to her extensive collection of beautiful tattoos, making it impossible to look away.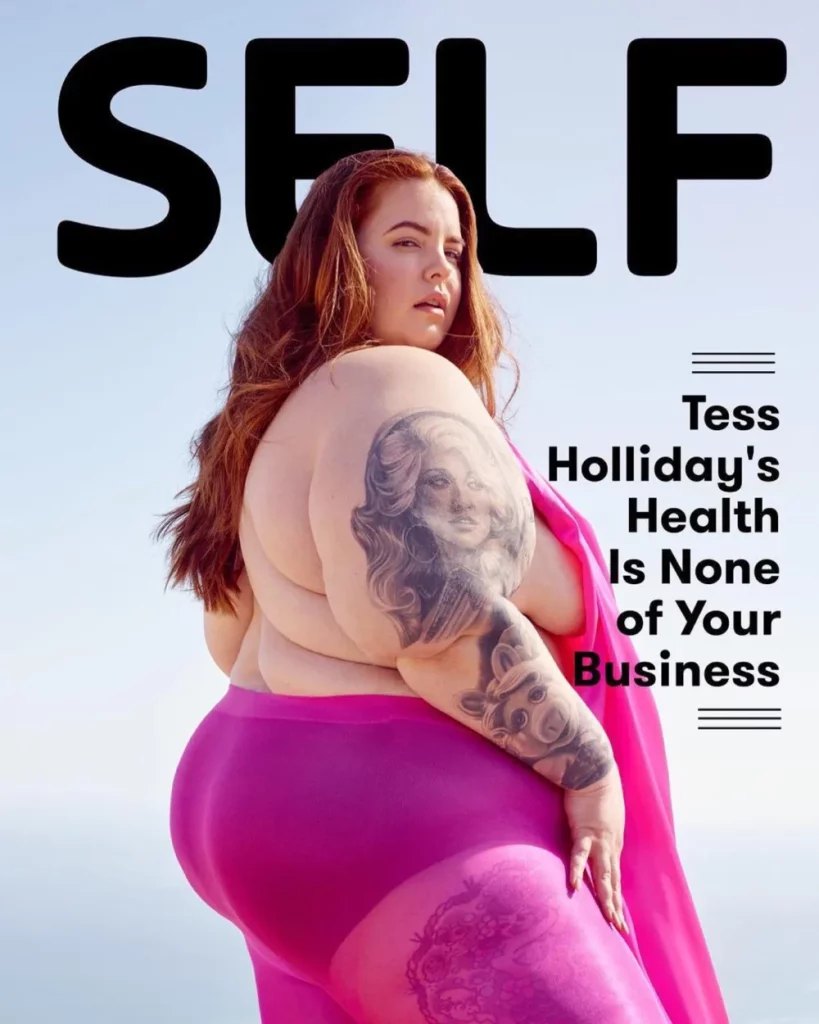 6. Denis Bidot
Denise Bidot, born in Miami, Florida, has a mother of Puerto Rican descent and a father of Kuwaiti descent. Her mother aspired to be a professional model but faced challenges due to her plus-size figure. Bidot began acting at 12, and traveled to California at 18 to pursue acting, but encountered similar weight-related challenges. She later transitioned to working as a makeup artist.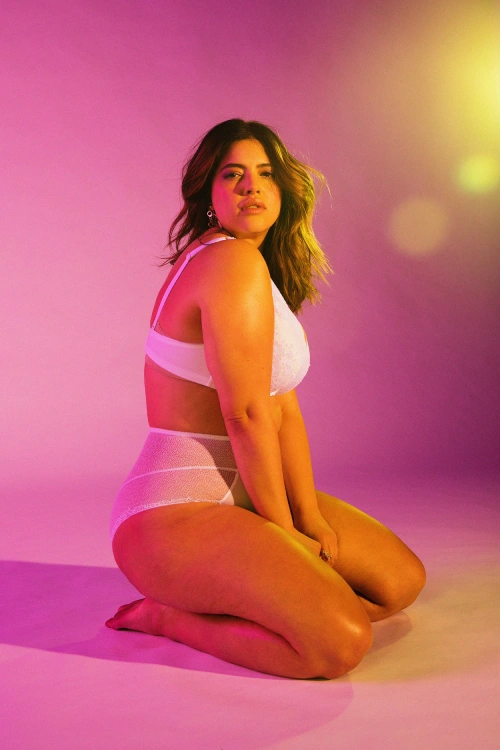 What she has taught us as a plus-size lingerie model is that having stretch marks or cellulite on your body should not stop you from becoming a model.
7. Chloe Marshall
Chloe Elizabeth Marshall is an English plus-size lingerie model hailing from Cranleigh, Surrey. Her notable achievement includes winning the Miss Surrey title in March 2008, a groundbreaking milestone as she became the first size 16 model to reach the finals for the Miss England tiara.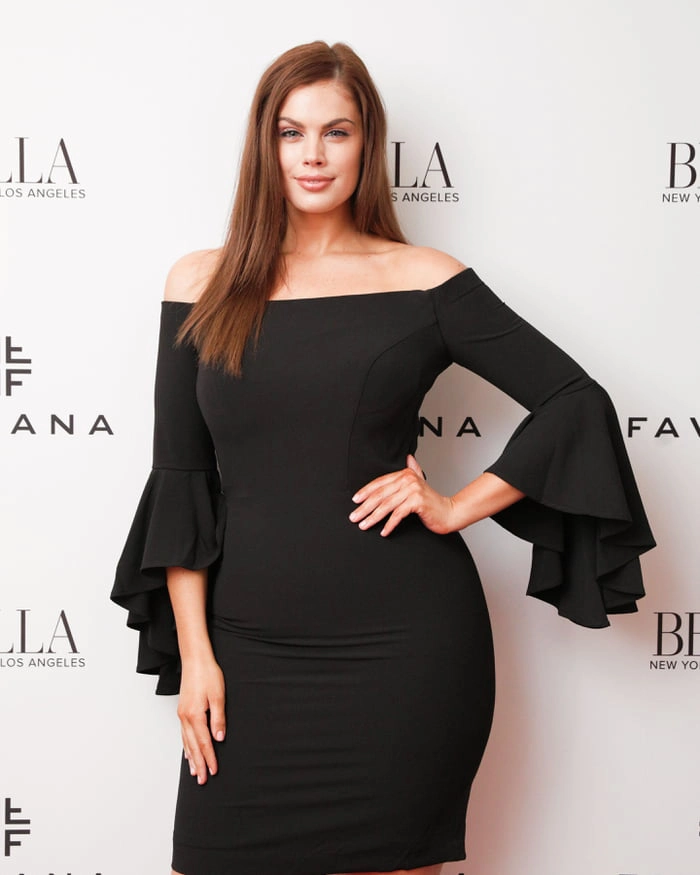 8. Fluvia Lacerda
Fluvia is a plus-size lingerie model hailing from Brazil, where she was born. She has been happily married since 2013. At 43 years of age, Fluvia stands as an outstanding figure in the world of plus-size lingerie modeling.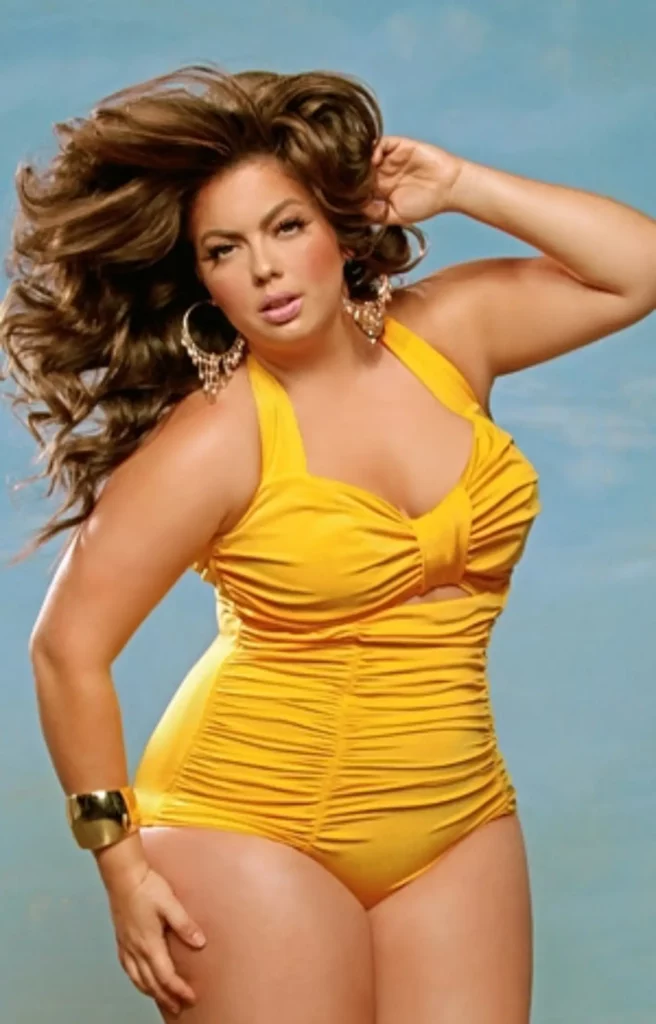 9. Lizzie Miller
Lizzie Miller became a famous plus-sized model when an unaltered picture of her in Glamour Magazine gained lots of attention. She started modeling at a young age and now works with big brands and speaks about feeling good about your body. Lizzie's message is that everyone is beautiful just as they are.
10. Katya Zharkova
Zharkova began her modeling career at the age of 14 and holds the distinction of being the first plus-size model from Belarus. Katya gained recognition for a bold, bare-skinned photoshoot with a slim model in Plus Size Magazine, aiming to boost the confidence of young girls struggling with body image. Her portfolio includes work with prominent brands like Forever 21, Silver Jeans, and specialized plus-size fashion label Fashion To Figure.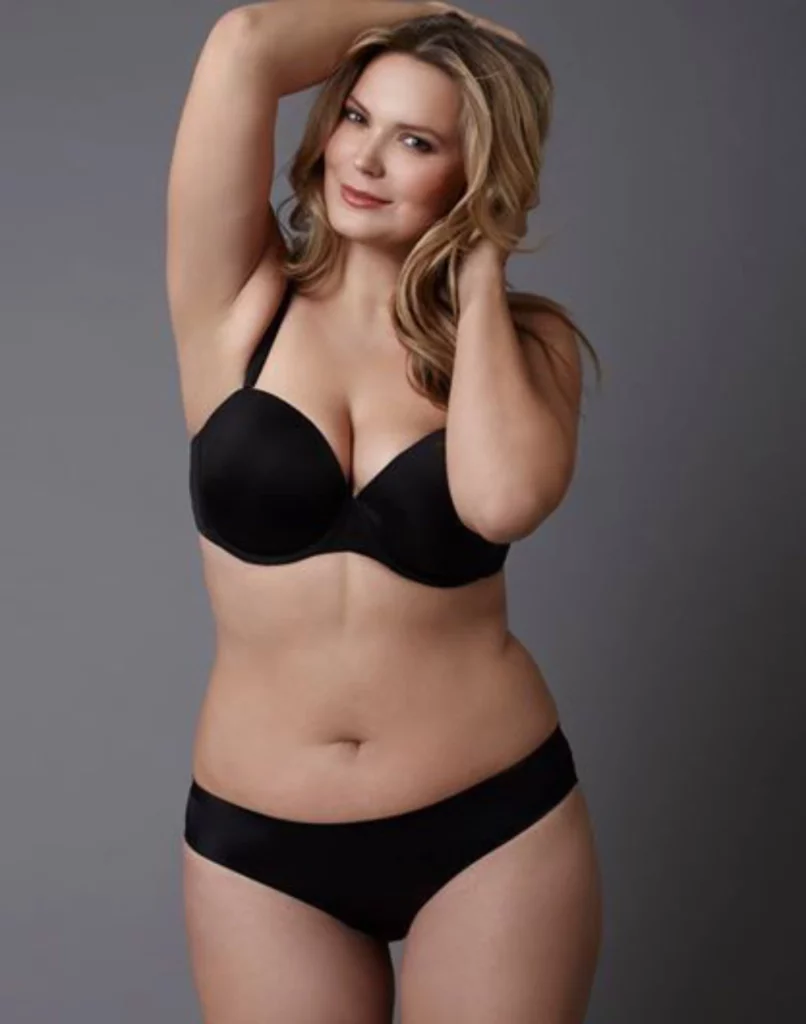 Conclusion
Plus-size lingerie models break beauty norms and encourage body positivity. They show that beauty isn't about size and inspire self-confidence in everyone. They help create a more inclusive world, making sure everyone feels beautiful, no matter their size. In the changing fashion industry, these models are key in defining a more diverse and inclusive beauty standard for the future.
FAQs
1. What Makes A Good Plus Size Model?
Typically, plus-size fashion models are expected to be 5'9″ or taller with clear skin, healthy hair, and well-maintained nails. In contrast, plus-size fit models can be a bit shorter, around 5'6″ to 5'9″. Commercial modeling, often known as real-people modeling, allows for greater height flexibility.
2. Are Plus-Size Models in Demand?
Embrace the increasing demand for plus-size models in the industry. The plus-size modeling field is growing, providing more opportunities for aspiring models than ever before.