Male fashion influencers are redefining the Fashion industry. 
Gone are the days when it was taboo for men to talk about fashion and style as male influencers share new, engaging fashion choices that help men to feel confident, attractive, and unique.
Modern male fashion influencers can be consultants, photographers, bloggers, or work in any domain where their opinions drive style choices.
But Instagram is the perfect visual medium for male fashion. Everything about Instagram works for it. You can engage with the influencer, see their style in real-time or study their outfits through simple pictures.
So if you're interested in finding these male fashion icons, check out our list of the top male fashion influencers on Instagram below.
But First, How to Find Top Influencers on Instagram:
If you're interested in working with these top male influencers, it helps to know where to find them.
Ainfluencer
On Ainfluencer, you can easily find Instagram influencers through advanced search features with filters such as gender, location, hashtags, number of followers, etc.
Sign up for free and let Ainfluencer's Al engine provide you relevant influencers matching your marketing goals.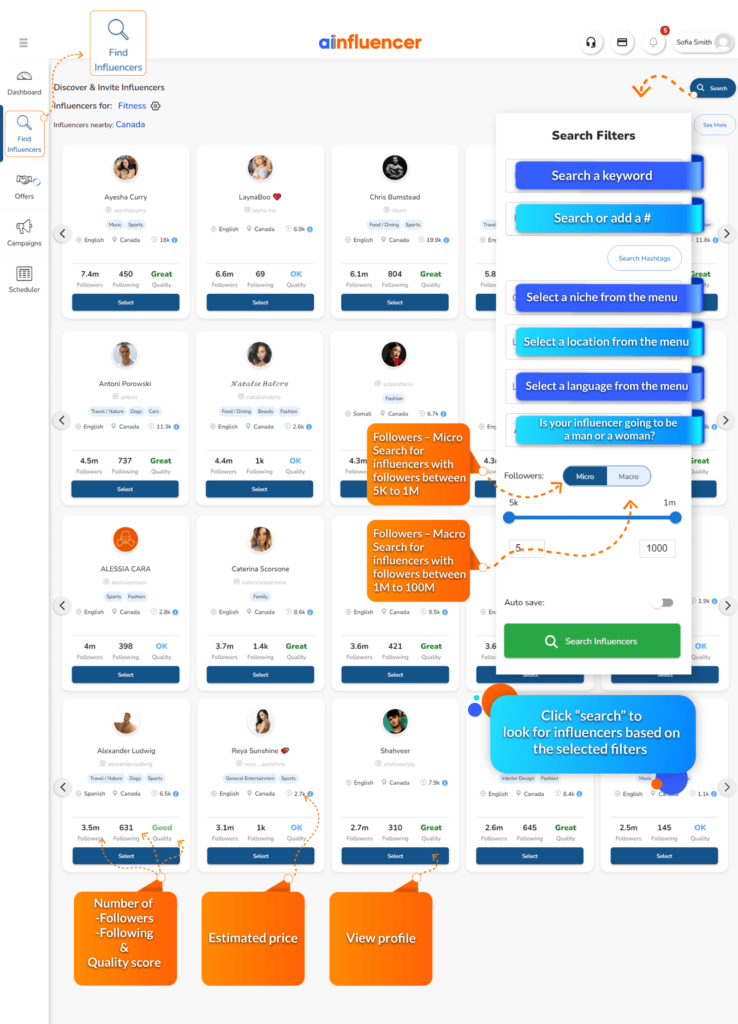 If you are a brand, using Ainfluencer, you can make your own ads, explore and discover leading influencers and bloggers in your area of interest, and invite them to collaborate. Or, if your ads are open, influencers can simply access them reach out to you directly, and accept or decline your offers.
There are tons of male bloggers and fashion icons on Ainfluencer waiting for you – all for free.
Okay, now that that's out of the way, check out our list of the top 20 men's fashion influencers on Instagram.
Top Male Fashion Influencers on Instagram
Manurios
Manuel Ríos Fernández was born in 1998 in Spain. He's a top male fashion influencer, musician, and actor.
He started his musical career in 2010, and 2 years later, joined the musical band Parchís.
Christiancollins
Christian Collins is a famous male influencer, actor, and singer. He is mainly known for his short but engaging lip-sync videos on TikTok.
Jonysios
Jony Sios is a Canadian makeup artist born in 1997. He's well-known for his makeup tutorial time-lapses on TikTok. He tries to put a funny spin onto these tutorials.
Travbeachboy
Travis DesLaurier, also known as Travbeachboy, is a popular Canadian model, video star, and actor. He is known as "travel beach boy" on Instagram.
Shahveerjay
Shahveer Jafry is a Pakistani social media star. Born in 1993, Jafry describes himself as "a regular guy that just wants to make people smile." He makes short comedy skits in Canada.
Antoni
Antoni Janusz Porowski is a television personality, model, chef, actor, and author. A food and wine expert on Netflix, Porowski was born in Canada in 1984. He was named by People Magazine as the Sexiest Reality Star in November 2019.
Akoposinico
Also known as Akoposinico on Instagram, Nico Locco is a model and actor born in Canada. He spent three years acting in Hollywood and is now a well-known TV host, actor, and commercial model in the Philippines.
Dacremontgomery
Dacre Kayd Montgomery-Harvey is an Australian actor, model, and yet another top male fashion influencer. He was born in 1994. He also has a podcast named "DKMH," which features his own poetry
Yefersoncossio
Another top male fashion influencer worth mentioning is Yeferson Cossio. He is a Colombian musical artist born in 1994. Yeferson is also a model and content creator. He began his modeling career in 2013.
Runandlift
Marco Folino is a Canadian doctor, coach, and bodybuilder who became famous on social media through his online coaching.
Alexanderludwig
Alexander Ludwig is a Canadian actor who was born in 1992. He rose to fame for starring in The Hunger Games in 2012. "I have a big imagination. I love performing," Ludwig said in an interview.
Davidguetta
Pierre David Guetta was born in 1967. He is a French DJ, record producer, and songwriter. He has racked up over 50 million record sales globally. In 2011, 2020, and 2021, Guetta came in first place in the "Top 100 DJs" poll by DJ Magazine
Thepacman82
Phil Cohen is also among the top male fashion influencers on Instagram.
Lukasabbat
Luka Sabbat is an American model, actor, and cultural influencer. He grew up between New York and Paris which shows in his fashion choices.
Matthewzorpas
Matthew Zorpas is a blogger, creative consultant, and lecturer who was born and raised in Cyprus. He is the founder of "The Gentleman Blogger.".
Marianodivaio
Mariano Di Vaio was born in Italy in 1989. He is an actor, a fashion designer, and among the world's most widely-recognized bloggers. He has been a brand ambassador for Dolce & Gabbana, Calvin Klein, and Hugo Boss.
Kosta_williams
Kosta Williams is a German art director and style influencer. He created the blog "The Modern Man" with two of his friends.
Johanneshuebl
Enjoying a spot on the list of top male fashion influencers, Johannes Huebl is revered as a model, photographer, and designer. He was born in Germany in 1977.
Davidgandy_official
David James Gandy is an English male fashion model. He was the lead male model of Dolce & Gabbana for several years. He started his career after winning a modeling competition on ITV's This Morning in 2001.
Richardbiedul
Richard Biedul is a well-known male fashion influencer and model. He describes his style as "referencing the classics but with a modern twist.".
Are there male fashion influencers?
Social media platforms are not merely focused on women anymore. Male fashion influencers and male bloggers are now thriving and popular among men. They may be active in any field such as cooking, fashion, sport, etc.

Who is the top Instagrammer?
Cristiano Ronaldo, with over 381 million followers, and Kylie Jenner, with over 292 million followers, are the most-followed man and woman on Instagram.