The power of collaborating with social media influencers to grow your business is not hidden from anyone these days. But for better connections, you need to know everything about influencer outreach.
In this article, we will explore the concept of influencer outreach and its benefits, as well as introduce you to the best influencer marketing platform for connecting with influencers.
If you are looking for a safe influencer outreach tool to find the best creators, Ainfluencer is your solution. Ainfluencer helps brand collaborations easier than before by providing everything you need in one place. 
What Is Influencer Outreach?
So, you know how social media influencers can help your business grow but how can you contact them? Influencer outreach is the process of identifying and connecting to build relationships with influencers in your industry. This strategic approach can be through sending influencer outreach emails or social media DMs.
Other than that, there are some influencer marketing platforms that make this process easier. You can easily search for influencers based on the requirements in your mind and find your best match.
Ainfluencer is one of the best tools you can use to filter Instagram and TikTok influencers based on hashtags, location, niche, language, engagement rate, etc to find the best active creator for brand partnerships. This platform is completely free to use.
Is Influencer Outreach Right for Your Business?
Before tapping into influencer marketing and reaching out to creators, you need to determine if it works for your business. So, you need to consider your target audience, marketing objectives, and budget. Influencer outreach is mostly effective for brands looking to expand their reach, engage with a specific demographic, or increase brand visibility.
Different Types of Influencer Marketing
There are different marketing methods you can try for advertising your brand. According to a study by Influencer Marketing Hub, more than 80 percent of brands dedicate a budget to their influencer programs. But what are these marketing methods? Here are some of the most common ones.
1. Collaboration
This type of influencer marketing is mostly seen in the fashion and cosmetic industry where instead of promoting products, influencer can create their own line of clothing or beauty products.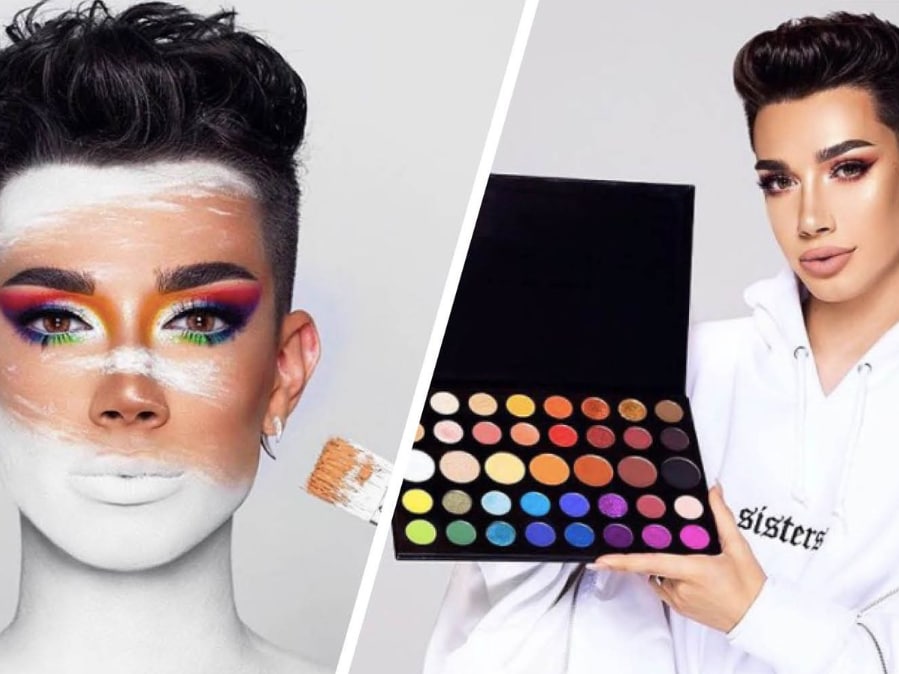 Some famous examples are Jaclyn Hill's eyeshadow palette and James Charles's brush set in collaboration with the makeup brand Morphe.
2. Giveaway Collaboration
If you are looking for a quick way to boost your engagement rate on social media and get more views running influencer giveaways can be effective. Since everybody loves winning free stuff, brands can collaborate with influencers to host giveaways, where their audience can participate and potentially win products or services.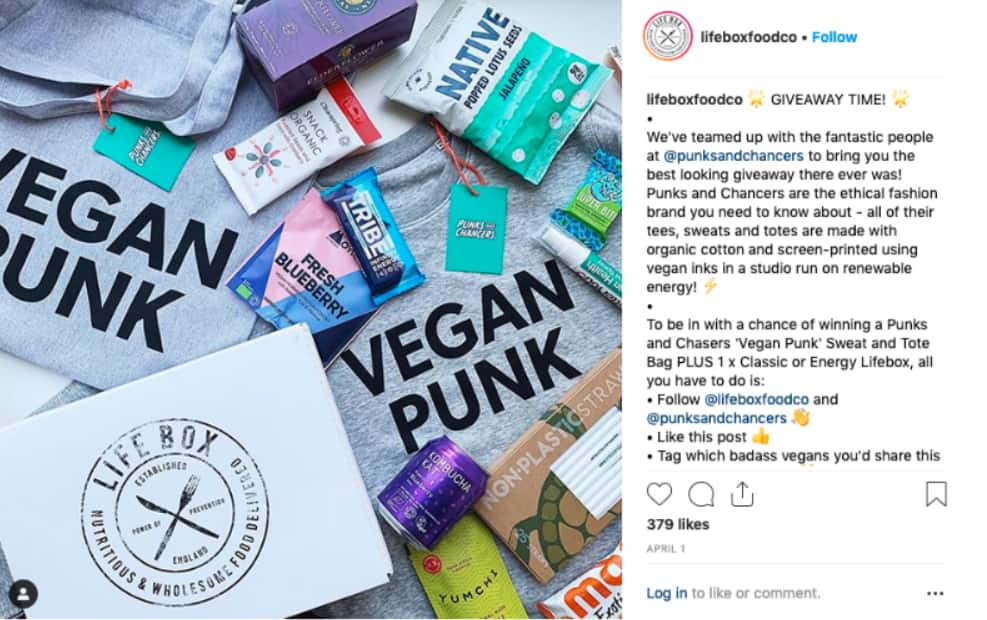 3. Deploy Affiliates
You might have seen influencers promoting their Amazon shop filled with their favorite products. This is a common example of an Amazon affiliate program. By running an affiliate program, brands can collaborate with many influencers at the same time.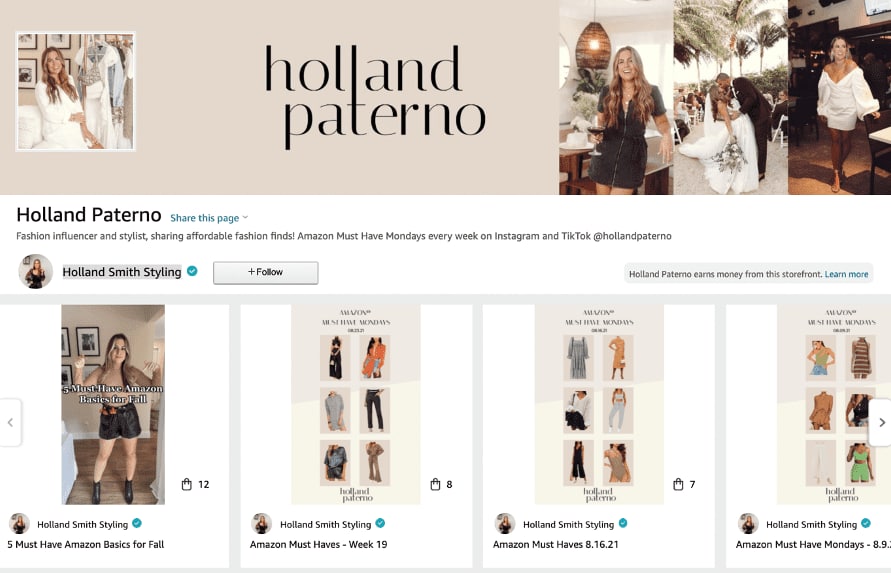 In this type of marketing approach influencers promote your products and in return receive a commission per sale.
4. Sponsored Content
A common influencer outreach strategy that you have definitely seen on different social media platforms is sponsored content. Have you ever noticed Instagram posts with the 'Paid Partnership' label? This is a simple example of sponsored content.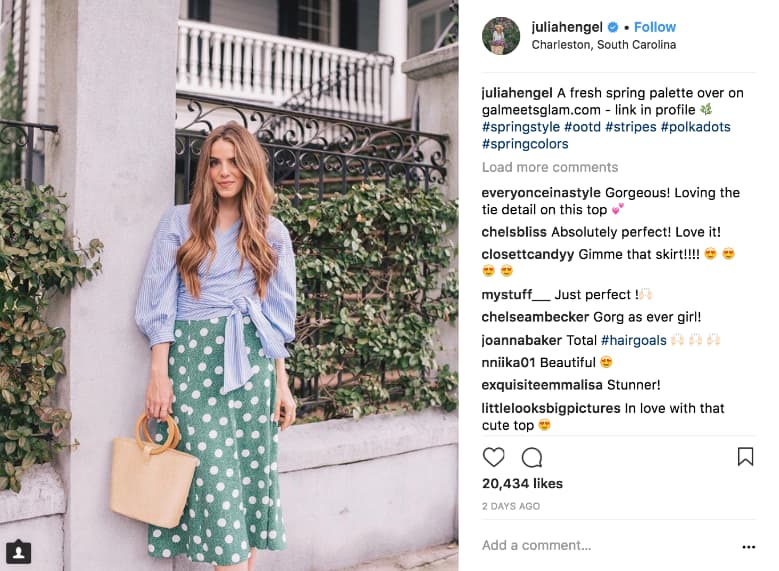 In this type of content, brands reach out to influencers and ask them to promote their products in a social media post.
How To Sart Your Influencer Outreach?
Now that you know what is influencer outreach, it's time to start learning how to start your program. Here are the steps for creating your influencer outreach strategy.
1. Set And Choose Your Goals
The first step of every influencer marketing program is setting the goals you want to achieve by collaborating with influencers. Here are key marketing goals that many brands look for to achieve through their influencer outreach strategy
Brand awareness,
Engagement,
Leads,
Conversions,
Followers.
2. Find Influencers
The next step is finding the influencers in your niche that are willing to collaborate with you. There are some options for finding creators:
Use social media platforms: Search for relevant hashtags and keywords related to your industry on platforms like Instagram, Twitter, and YouTube.
Use influencer outreach tools: There are various online tools available that can help you identify influencers based on specific criteria such as niche, location, or follower count. In the next parts
3. Choose Your Best Match
You might find different influencers and don't know which one is the best match. Here are some considerations you need to measure:
Relevance: To receive the best results, always choose the most related influencers in your niche. This way, you can grow your business with users that are already interested in your industry. 
Audience Size: You can find different types of influencers (from micro to mega) that you can choose based on your budget.  The more followers they have, the higher cost of collaborating. 
Recent Activity: Check out the influencers' social media page and channel to see their recent content and make sure they are active. 
Engagement Rate: The number of followers is not the only important factor. To make sure their audience is organic and real ( not fake followers) you need to calculate their engagement rate. 
4. Find Their Contact Details
Once you have identified potential influencers, the next step is to find their contact details. This information allows you to reach out to them and invite them to collaborate. Here are a few methods to find their contact details:
Check Their Website Or Blog: Influencers often provide contact information on their website or blog, such as an email address or a contact form.
Look for Business Email Addresses: Some influencers share their business email addresses in their social media profiles or bios.
Check Their Social Media Button: Platforms such as Instagram, TikTok, or YouTub allow you to find their contact info on your bio.
Use Influencer Marketing Platforms: If you are using an influencer marketing platform, they usually provide contact information or a messaging system to connect with influencers.
5. Build a Relationship with the Influencer
After accessing their contact information, it's time to contact them and send a message to check if they are willing to collaborate. If you decide to contact them through email or a private message, you can use ready influencer outreach templates for your messages to write a professional invitation
.
In your message, make sure to briefly introduce yourself and your brand. Then, talk about why you are reaching out to them specifically and why you believe their audience would benefit from collaborating with your brand.
6. Plan Your Strategy With The Help Of Influencer
If the influencer accepted your offer, You need to set your strategy. Do you want them to share sponsored posts or run a campaign? How much and how you are going to pay them?
In the last part, we're going to talk about different types of marketing campaigns you can try. You can try two different methods for the payment:
Direct fee – how much the influencer charges for sponsored posts
Barter – goods or services provided to influencers
Make sure to stay connected with the influencer through the entire campaign and analyze the results at the end.
How To Outreach To Influencers With Ainfluencer?
In the previous parts, we've introduced you to Ainfluencer as one of the best influencer outreach tools that helps brands find their best match, contact and chat with them, run campaigns, and even make payments.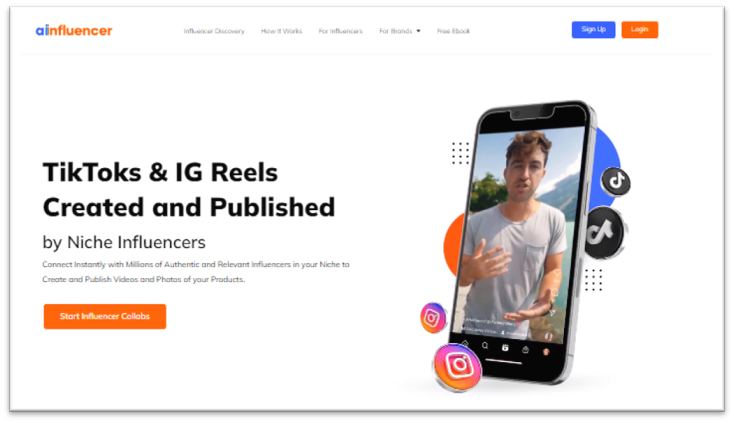 With a network of over 500,000 influencers across various niches, Ainfluencer offers an effective way for brands to find potential collaborators. You can target these creators using more than 20 filters
This platform is completely free for both brands and influencers to join and use the features, making it an affordable and efficient solution for everyone. With Ainfluencer, influencer outreach has never been easier or more cost-effective. Join the platform for free now and reach out to influencers.
Conclusion
Influencer outreach offers businesses a powerful way to connect with their target audience and drive brand awareness. By carefully selecting and collaborating with influencers, brands can leverage their influence to create loyal connections and boost their sales.
FAQs
1. Are There Legal Considerations When Working With Influencers?
Yes, there are legal considerations when working with influencers, such as disclosure requirements and compliance with advertising regulations. Familiarize yourself with the laws and guidelines governing influencer marketing in your jurisdiction to ensure transparency and compliance in your collaborations.

2. What Should I Offer Influencers To Encourage Collaboration?
Offer influencers something valuable that aligns with their interests and benefits their audience. It could include exclusive access to products or services, special discounts, or unique experiences. Tailor your offer to their needs and showcase how collaboration can enhance their content and engage their audience.

3. How Do I Measure The Success Of Influencer Campaigns? 
Measuring the success of influencer campaigns involves tracking relevant metrics such as reach, engagement, website traffic, conversions, and brand sentiment. Utilize tracking tools, analytics platforms, and customized URLs to gather data and evaluate the impact of influencer collaborations on your marketing goals.