Are you ready to get creative and join the millions of people on TikTok? This platform has become one of the most popular social media sites, and with it comes a world of fun and creativity. If you've been looking for an ultimate guide on how to use TikTok, then you've come to the right place. In this article, we'll explain how to maximize your experience and how to use TikTok by giving you tips on creating great content and sharing it with your followers.
How To Set Up Your TikTok Account?
In terms of understanding how to use TikTok first, you should create your TikTok account. This guide will show you how to set up your account and start using all features TikTok has to offer.
The first step in getting started on the app is:
Signing up for an account. It's easy to do; just download the app from either Google Play or Apple Store and follow their instructions.
Once you have downloaded it, click "Sign Up," enter a valid email address that you would like associated with your profile, and create a secure password.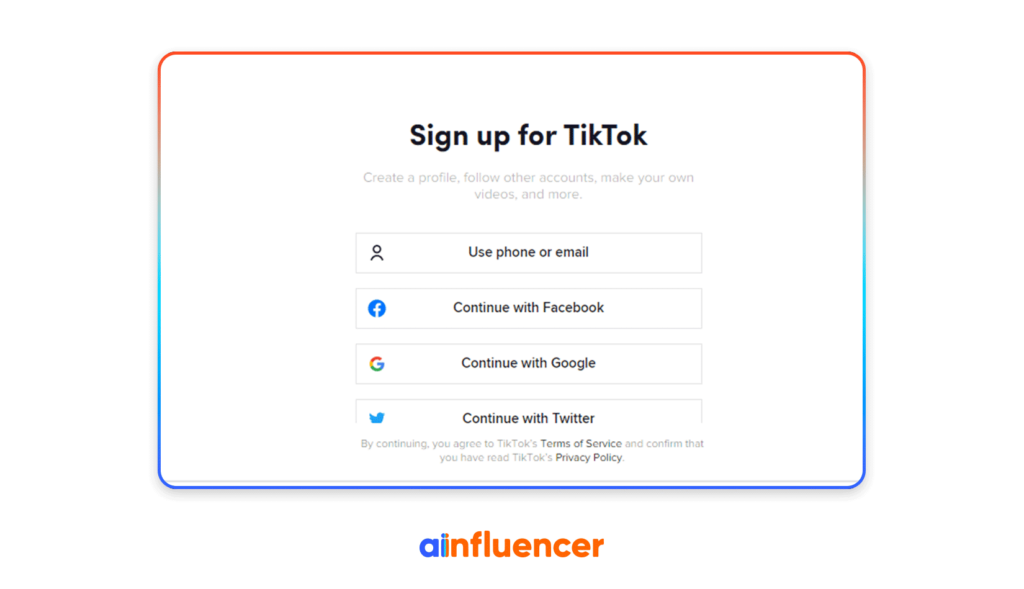 Then, verify your age by entering your date of birth. After this step, you will be able to log into your new TikTok account!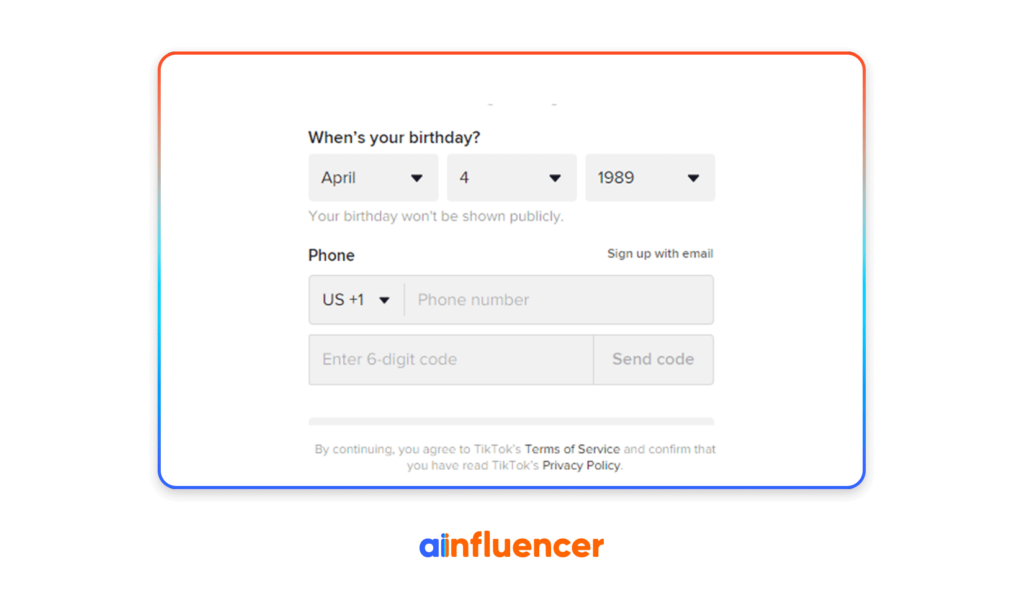 Once logged in, it's time to customize your profile.
TikTok for beginners can be an amazing option, which opens a new door to the challenging smart world. Moreover, in terms of TikTok influencer marketing, you can earn money and have your own business on this platform.
How To Find Friends On TikTok?
Let's take a step forward to the details of how to use TikTok and find out your friends on this fun platform.
It's easy to find friends and make new ones on this popular social media app. Here are some tips to help you get started!
Start by setting up a profile that reflects your personality. Choose a profile picture that captures who you are and write a short but expressive bio that introduces yourself to other users. Then, start posting content about things that interest you. Whether it's lip-syncing to your favorite song or sharing funny videos about everyday life, post something every day so that your potential friends can see what kind of person you are and decide whether they're interested in connecting with you.
Don't forget to use hashtags when posting your content.
Making friends on TikTok is easier than ever! With a few simple steps, you can easily make some great friends on this addictive app.
Finding people on TikTok is easy – all you need to do is use the "Discover" tab and start searching for users that post content that interests you.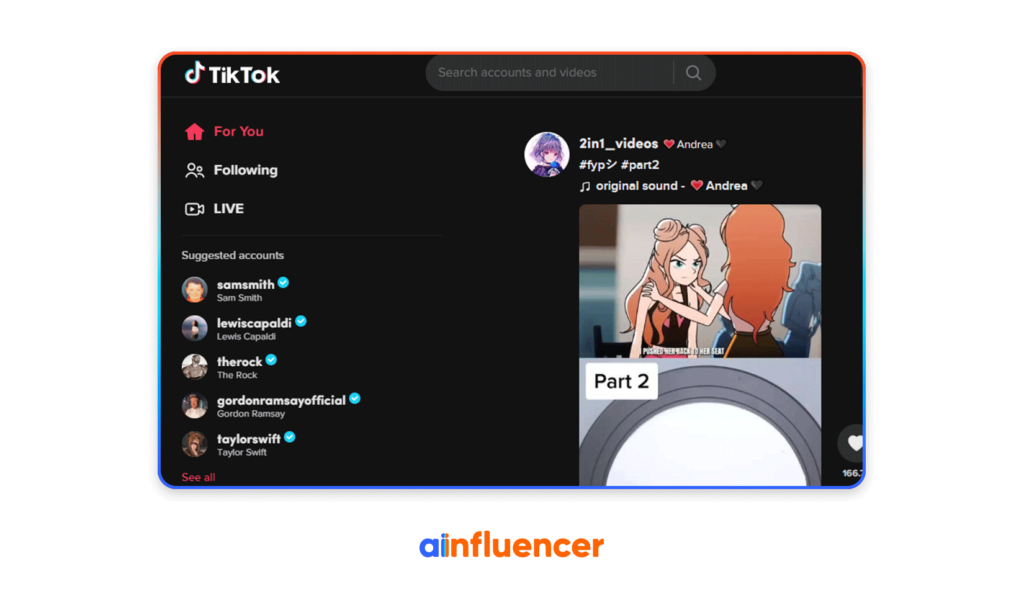 Once you've found someone who looks interesting, hit follow and comment on their posts. This will prompt them to check out your profile and can be a great way to start up conversations with like-minded people.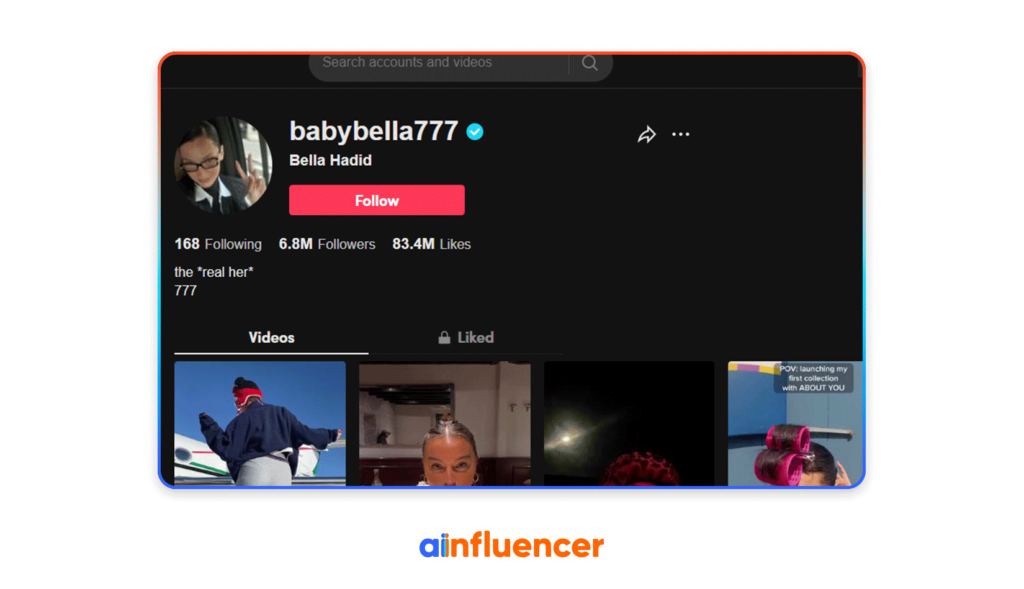 Also, you can join in TikTok trends with other users which is an excellent way of widening your connections and having fun at the same time! Just make sure you're interacting positively with others – no one likes being trolled!
How To Post On TikTok?
Are you looking for a new way to get creative and share your content with the world? TikTok is an app that allows users to express themselves through creative videos, music, and sound clips. With over 30.19 million monthly active users, it's no surprise that this platform has become one of the most popular social media sites around. So if you're interested in learning how to post on TikTok, here's what you need to know.
When you open TikTok, tap the plus icon at the bottom of your "Upload" screen.
This will open up a page where you can upload videos or photos from your phone library or take them directly in-app.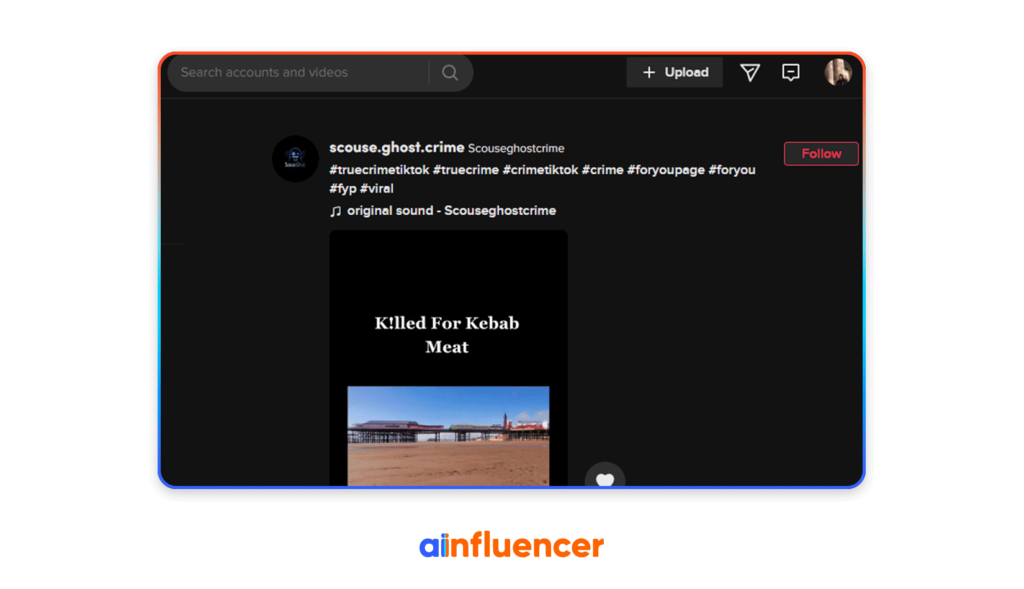 Pro Tips: Now you know how to use TikTok and post on it, but before you go for it, make sure to familiarize yourself with all of the features that this app has to offer. There are plenty of options for customizing your video or photo including adding music from the extensive library or using their filters and editing tools. You can also add hashtags and captions to really make your post stand out from the crowd! Once you've got everything ready, hit "post" and watch it go live!
Sounds And Effects
First, start by choosing a sound or effect that fits with what you want to post about. Think about the mood you want to set, such as fun or mysterious, then look for an appropriate sound or effect from the extensive library of choices available in the app. With so many options, finding something perfect for your post is easy!
Next, consider how you want people to interact with your post. You may want them to enjoy watching it silently or perform a specific action like dancing along with music playing in the background.
Record The Video
Whether you're making funny skits or recording yourself singing, the possibilities are endless! Recording videos on TikTok is easy. All you need is a smartphone or tablet with the app installed.
After opening the app, select "Record" at the bottom of the screen.
When recording your video, make sure to use natural lighting so that your video looks professional.
You can also use filters and other effects to customize your posts if you want something more unique.
Whenever, you have finished recording, click "Next" at the top right corner of your screen in order to add music or text effects to enhance your video before posting it online!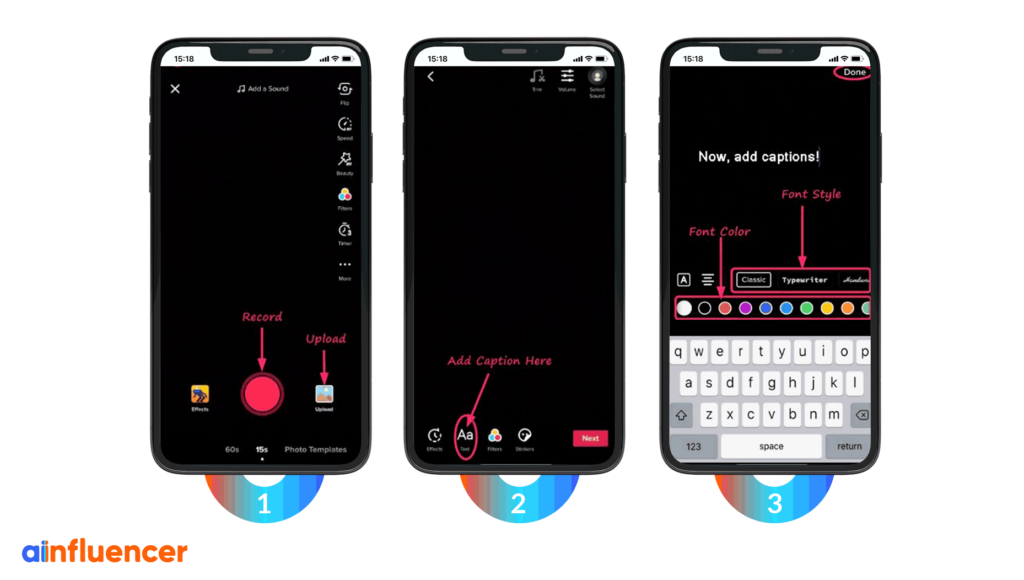 Add caption
Finally, add a caption for your video. This is important since captions help viewers understand what the video is about and give them context about why it was created in the first place. Be creative with your captions so it stands out from other posts!
Don't forget to include hashtags when uploading, so that more people can find your post and engage with it!
Now, you know the answer to your main question "how to use TikTok."
How To Use TikTok for Challenges?
If you're looking for a creative way to engage with your followers, TikTok challenges are the perfect solution. With its growing popularity, users turn to TikTok daily for new content and exciting challenges. From dance moves to hashtag challenges, there's something for everyone on this platform. Here's how you can use TikTok for challenges:
First, create a challenge that will be fun and engaging for your followers.
Brainstorm ideas that involve movements or creative activities – like singing or dancing – so people can have fun showing off their skills. Once you decide on your challenge idea, make sure it has easy instructions and an end goal that is achievable by anyone trying it out.
Next, record yourself doing the challenge and post it onto your feed as an example of what it looks like when done correctly.
Finalize your edits and post your video.
Pro Tips For Using TikTok
By knowing TikTok basics you can enjoy this famous social media but, you'd better know the pro tips on how to use TikTok:
All in all, you'll want to create interesting content that stands apart from the crowd. Whether you're making short videos or posting images and GIFs, try to think outside of the box and make something unique that your followers will enjoy. You should also utilize hashtags and trending topics so that people can more easily find your content. This will help expand your reach beyond those who are already following you. Don't be afraid to experiment with different video types on TikTok. Whether it's lip-syncing or comedy skits, try to mix up what kind of videos you post so that your viewers can have something new to look forward to every time they open up their feed. Not only will this help keep them entertained, but it could also get your content featured in a hashtag challenge or trending page!
Moreover, you should interact with other users as much as possible!
Conclusion
Overall, using TikTok is a great way to show off your creativity, build a community, and get creative with ideas for content. Whether you're an experienced creator or just starting out, there's plenty of opportunity to find success on the platform. Take the time to explore what TikTok has to offer and use all the tools available at your fingertips. And don't forget to have fun – that's the most important part!
1. How To Open My TikTok Following Feed?
TikTok is the latest social media sensation that has taken off in recent years. If you're looking to keep up with what everyone else is doing on the platform, then you need to know how to open your TikTok Following Feed. This tool allows you to quickly find out who your friends and family have been interacting with and which videos they have been watching. Here's a quick guide on how to use TikTok to access your Following Feed.
The steps are quite simple: log in using either your phone number or email address, depending on how you've set up your account. Once this process is complete, tap the search icon at the bottom of the screen and type in "Following." This will take you directly to the page where all of your followed accounts are listed.
2. How Do you Do A Basic TikTok?
Are you new to the world of TikTok? This easy-to-use app is taking over social media and it's time to join in on the fun. Whether you're looking to create content or just browse through others, here's a quick guide on how to use TikTok. 
First, download the app from your phone's App Store and create an account. 
Once your profile is set up, all that's left is to explore the various trends, videos, and sounds that are available for you. 
You can follow users who interest you or check out hashtags such as #trending or #funny. 
The Discover tab also features popular content that can be entertaining and inspiring for creating your own videos. 
Start by making a simple video featuring lip-syncing, dancing, or performing skits using audio bites from other users.
3. How Does TikTok Work?
TikTok has taken the world by storm, and for good reason. It's a fun, easy-to-use platform with lots of potential when it comes to creating unique content. But how does TikTok work? We'll explain everything you need to know about how to use TikTok and make the most out of your experience on the app. 
The first thing you'll need to do is sign up for an account. You can either create an account using Facebook or Google, or sign up with your email address. Once you have signed up, you can start browsing through other users' content and explore different hashtags and trends. If something catches your eye, simply click "Like" and follow the user if you want! As well as liking videos, you can also leave comments and join challenges that are posted on various accounts' feeds.