TikTok is now the second most popular app with more than one billion monthly active users. These TikTokers are trying to grow their audience by creating and sharing attractive videos by using TikTok editing apps.
If you are a creator and want to know how to make money on TikTok, sharing high-quality and viral videos is your key to success. But with limited features on the app itself, it's not easy for everyone to make their content stand out.
For those who are looking for the best TikTok video editing app to use, we will introduce you to some of the available options for your device.
Top 5 TikTik Editing Apps
Are you looking for a way to enhance your TikTok stats and analytics? Creating high-quality videos, using trend audio, and trend effects is your key. Here are some of the TikTok editing apps you can use for your videos.
1. Canva
For business owners, Instagram, and TikTok influencers, Canva is a known name. Canva is a template-based app with thousands of stock images, stickers, templates, and graphic tools that help everyone create content like a pro editor. 

However, keep in mind that Canva is not specifically designed for in-depth video editing tasks like the other apps that we will mention. But by choosing and designing your own templates, you can create an eye-catching profile and attract visitors' attention.
So, we recommend using this tool alongside professional apps for editing your videos in detail. Another good point of Canva is that it's available for Android, iOS, and the web.
Canva Features
Want to design your TikTok page with unique templates? Here is what Canva offers to its users.
Free Templates For Posts And Videos,
Image and Video Enhancing Tools,
Stock Photos,
Tools For Adding And Editing Text, Shapes, And Borders.
Canva Pricing
This platform is one of the TikTok editing apps that offers a free version. Other than that, there are two packages for those who want to have access to pro features.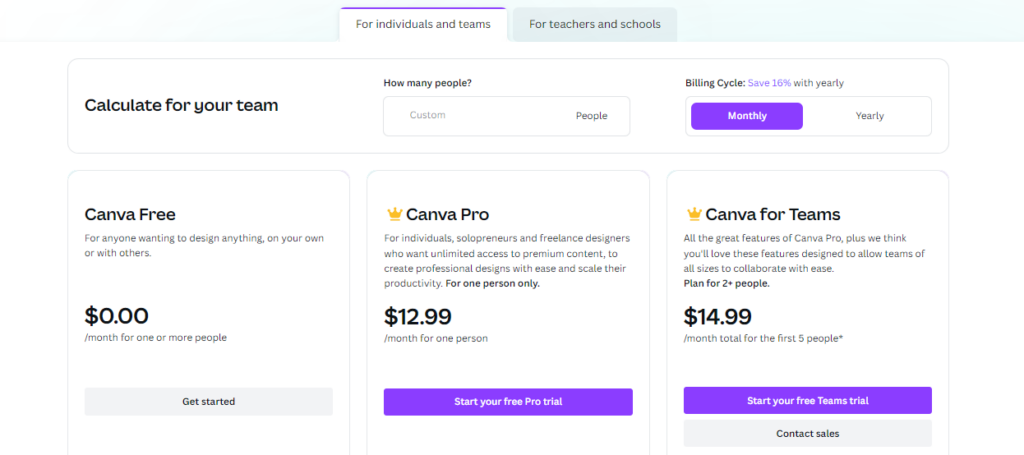 Canva Pro: $12.99 per month – one user
Canva For Teams: $14.99 per month – up to 5 users
2. Capcut
One of the common apps that most TikTokers use for editing their videos is CapCut. Even though this app is newer than similar TikTok editing apps, it attracts a lot of attention and there are over 6 million reviews for it on Google Play with the average rate of 4.5 stars.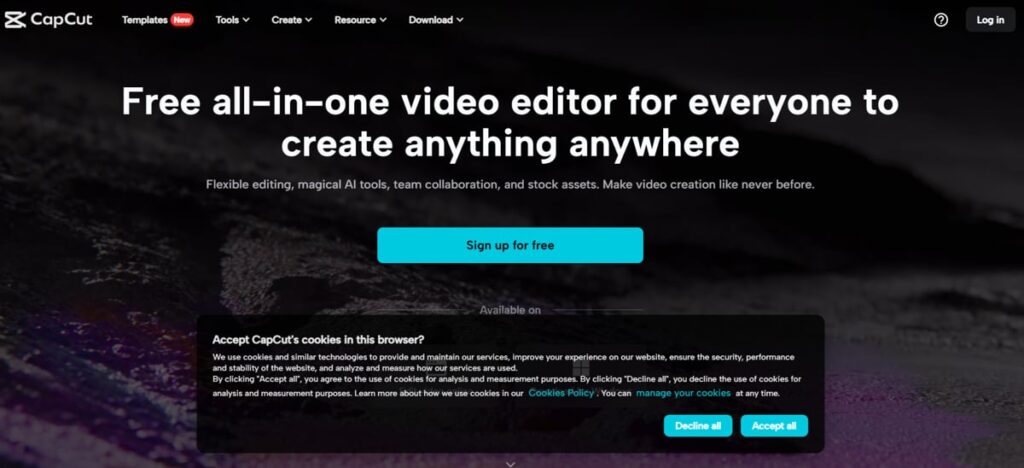 This app is available for both Android and iOS devices but doesn't offer a desktop version. However, what makes it popular is that you can connect it to your TikTok account and use the trend songs that you have saved. With the Capcut TikTok editing app, you can change the speed of videos, and add auto-captions, stickers, and filters.
Although this app is perfect for beginners and new TikTokers but doesn't offer advanced tools it's completely free and everyone can use it.
CapCut Features
If you are new to TikTok, CapCut can be one of the best editing apps for TikTok newbies. Here are its main features
Advanced filters and effects,
Text To Speech,
Background Remover,
Color Correction Tools,
Wide range of magical effects.
3. Magisto
If you want to record your videos and find the best theme for them with the help of AI, Magisto is what you need. This tool is a TikTok editing app by Vimeo that allows you to choose your style and record the video based on that.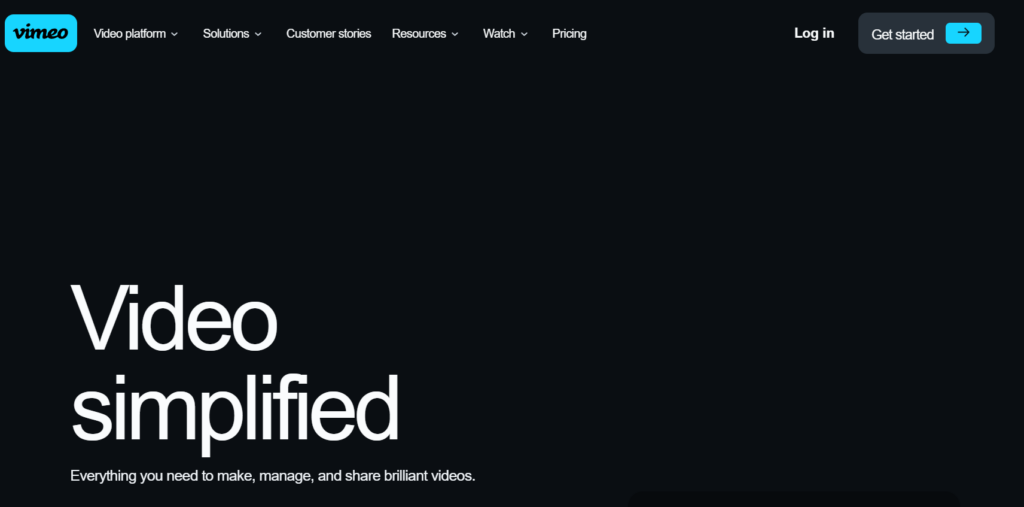 With Magisto, you have access to a free music library for your background music as well as the ability to upload your own music. Also, you can change the aspect ratio and style of the project (different styles are: Memories, Wow, Minimalistic & Fun).
Magisto Features
Let's take a look at Mgisto features to see what features ir offers and how it can help you.
Stock Photos And Videos,
Font Customization Tools,
Licensed Music Tracks.
Magisto Pricing
Unfortunately, Magisto doesn't provide a free plan, but on the bright side, the plans are very affordable. Here are different packs offered by one of the best editing apps for TikTok: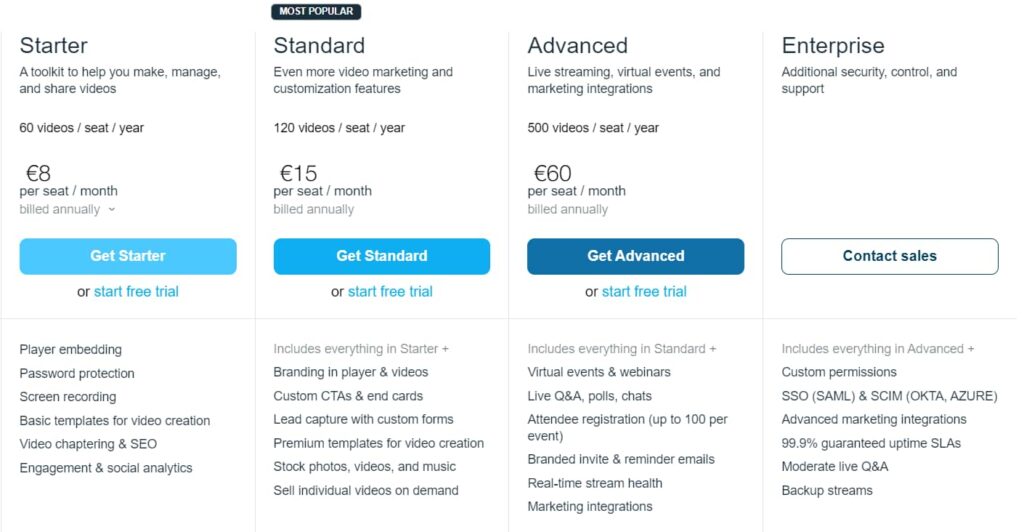 Starter: $8 per month: A toolkit to help you make, manage, and share videos
Standard: $15 per month: Even more video marketing and customization features
Advanced: $60 per month: Live streaming, virtual events, and marketing integrations
4. InShot
One of the oldest apps for editing is Inshot which used to be only for editing photos, but now many TikTokers use it for their videos. For creating transition and short videos Inshot might not be the best option, but you can edit videos for up to 10 minutes with this tool.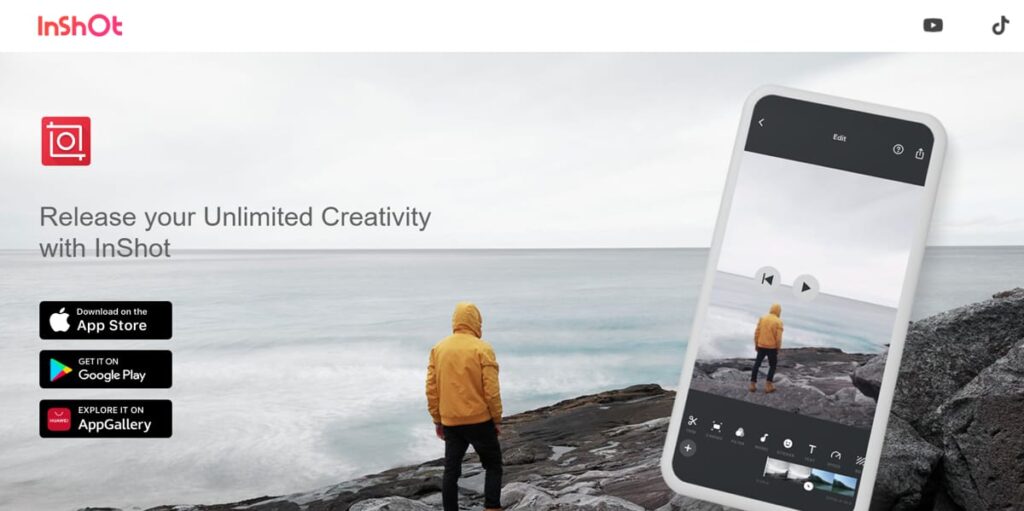 This TikTok editing app is available on both Android and iOS devices and is free to use. However, there are some pro filters and enhancing tools that you can buy. Overall, Inshot has a clean and straightforward interface helping you to edit, trim, merge, and retouch your videos in a few minutes.
Inshot Features
If you want to use Inshot best editing app for TikTok, it's important to know what it offers and what tools it has.
Video Editing Tools (Trim video, Remove the middle part, Split video, Merge clips, Adjust speed),
Free Vlog Music,
Voice Overs,
Easily Syncing Stickers and Texts with Video.
Inshot Pricing
This app is free to use, but some items can be purchased and the pricing is $$3.99-$34.99 per item.
5. Movavi
Another TikTok editing app that is available for all devices is Movavi. This app is available for both Android and iOS devices and has a user-friendly interface, so everyone can use it. Also, creators can transfer videos from their phones to desktop editing to have more control over their content.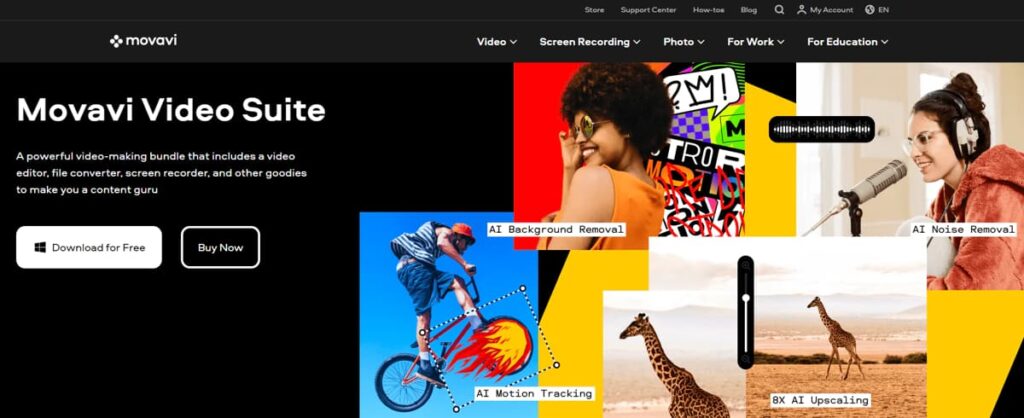 Movavi provides refined greenscreen effects with the chromakey color picker tool for professional editors who want to combine multiple videos or add effects. Other than that, there are different cool stickers, transition effects, and filters for creating trendy videos.
Furthermore, if you want to add captions to your content, Movavi is one of the best TikTok editing apps. There are different text effects, formats, fonts, and options for adding captions.
Movavi Features
Except for the common editing tools for trimming, cutting, or adding effects, Movavi provides some additional unique tools. Here are some tools that you can't find anywhere else:
AI Background Removal,
Motion Tracking Tools,
AI Noise Removal,
AI Upscaling.
Movavi Pricing
This TikTok video editing app offers three different packages that you can choose from.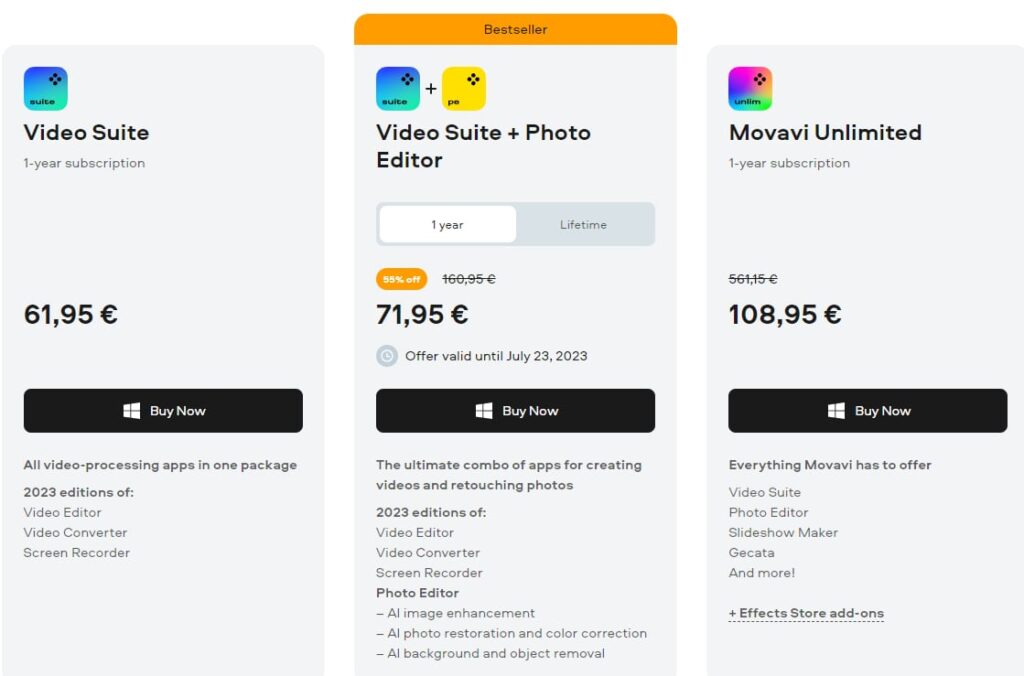 Video Suite: 61,95 € – for one year subscription
Video Suite + Photo Editor: 71,95 € for a year subscription and 87,95 € for lifetime subscription
Movavi Unlimited: 108,95 € – for one year subscription
How To Use TikTok In-App Editing Tool?
If you do decide to use the TikTok app itself instead of third-party tools, you need to know what features and tools it has. Here is how to use the TikTok app to record videos and edit your content.
Log into your TikTok Account and tap the "+" icon to open your camera.
Tap on the red button to start recording your video.
Under the red button, you can choose the length of the video (15,30.60,90 seconds)
Add the top of your screen there is a "Sounds" option that allows you to search among thousands of trendy audios.
Using the right toolbar, you can choose the speed of your video, add effects, or beauty effects.
At the bottom of your screen and next to the red button, you can use templates and record your video based on that.
For many users, these tools can be enough, but some might want to create more attractive videos.
How To Earn Money From Your TikTok Videos?
Now that you know how to create videos on TikTok using the best editing tools, you can start monetizing your content. To earn money from your TikTok videos, one of the best ways is through influencer marketing and collaborating with brands.
Brands are always looking to promote their products or services through popular influencers on TikTok, and they are willing to pay for sponsored content. But how to find brands that are willing to work with you?
Ainfluencer is an influencer marketing platform that connects brands and influencers from various niches. It provides a user-friendly search tool to help influencers find suitable brands to collaborate with based on hashtags, location, niche, language, audience size, budget, etc.
The best part is that it is completely free to use, making it accessible to all content creators looking to monetize their TikTok videos.
Conclusion
TikTok editing apps can bring a lot of possibilities for creating engaging and visually appealing videos. No matter if you're looking to add filters, effects, text, or music to your TikTok creations, these apps provide the tools you need to make your videos stand out.
In this article, we've introduced you to the top five best TikTok editing apps that you use for sharing high-quality content,
FAQs
1. Can I Use The Effects And Music From These Apps Without Violating Copyright?
While these apps offer various effects and music, it's essential to respect copyright laws. Some apps provide royalty-free content, while others may require you to purchase or obtain proper licenses for commercial use. Always check the terms of use and licensing agreements for the content you use in your TikTok videos.

2. Do These TikTok Editing Apps Have Social Sharing Features?
Yes, many TikTok editing apps allow you to directly share your edited videos to various social media platforms, including TikTok, Instagram, Facebook, and more.

3. Can I Edit My TikTok Videos Directly Within The TikTok App?
While the TikTok app offers basic editing features, using dedicated TikTok editing apps can provide you with more advanced tools and effects to elevate your video editing capabilities.

4. How Do I Export And Upload My Edited TikTok Videos To The Platform?
Most TikTok editing apps allow you to export your edited videos directly to your device's camera roll. Once exported, open the TikTok app, tap the "+" icon to create a new video, and select the edited video from your camera roll. From there, you can apply additional TikTok effects and captions before posting your masterpiece.