In the busy world of blogging, great content alone is not enough, and you need to know how to promote your content properly. That's why popular blogs are as determined to promote their content as they are to produce content.
They are forward-thinking and do not limit themselves to just one technique, but focus on communication and make decisions based on evidence.
You should know that producing content without a plan to promote it will not bring any traffic to your site and you will not get a good result.
Why scale content production?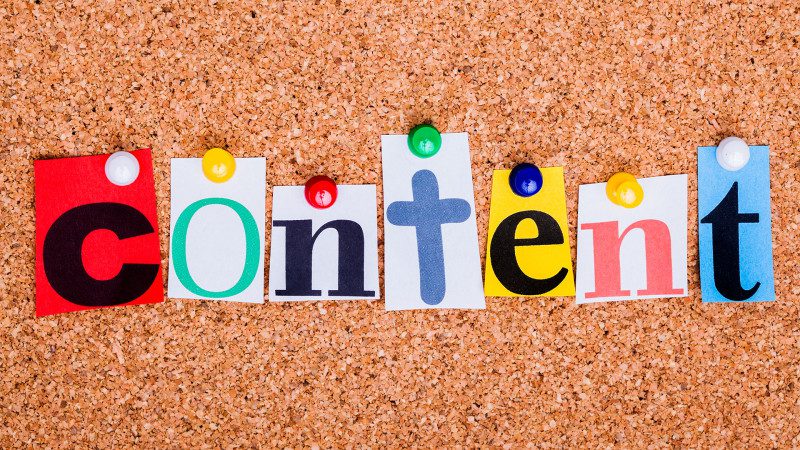 High-quality content is optimized for popular search engine search terms, bringing your content further up search engine results pages (SERP). When scaling content, the trick is to reach the top Google spot for as many relevant search terms as possible. The more search terms you rank highly for, the greater your brand's visibility. In turn, you'll see a growth in lead generation.
By scaling content, you open doors to new avenues of lead generation by increasing the visibility of your brand.
But, scaling content without a plan can lead to a severe dip in quality. Without robust processes to ensure high quality and punctual delivery, you'll struggle to get content out on time that connects with your audience. Make sure you're employing strict procedures to scale content without dropping quality.
The aim of content production
Content marketing aims to create an audience and convince them to buy something. But the aim of content production is much narrower.
Content production aims to connect with an individual audience member. The content is still distributed to a large number of people who make up that audience. But it addresses the interests, problems, and hopes of each individual in that audience.
To attract an audience should introduce 3 types of content: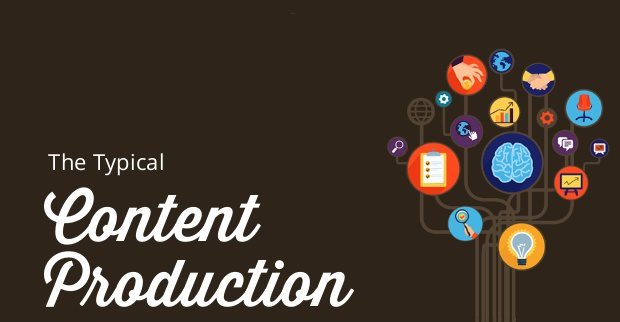 In every field of work, there are celebrities whose quotes you can use as content generation ideas on Instagram. This type of content is often interesting to the audience and also shows that your brand activity is in line with the values ​​defined by the celebrities.
Create and publish educational content. For example, if you sell kitchen utensils such as a food processor, publish some recipes for different types of smoothies that can be prepared with a food processor. If you work in tourism, publishing educational content about access to tourist spots in a particular city can be an interesting idea. This idea of ​​creating content on Instagram becomes extremely attractive when you turn it into video content. In this way, both the idea of ​​the content and the method of its implementation become extremely attractive.
Informative content gets a reader's attention because of currency, novelty, and relevance. News is a great example of informative content. The daily news is about things that have recently happened (novelty). It is reported as soon as possible (currency). If you can deliver informative content that is relevant to an audience, they'll reward your effort with their attention.
How to Scale Content production?
Define your ultimate goal
The idea of scaling your content production may seem appealing, but without a clear goal, it won't drive any results. If you publish a weekly article and decide to scale this effort, what does it mean for you?
Define a goal that's both achievable, considering the current production your team handles, and desirable, considering your greater business goals.
Having the right team in place is the foundation of a scalable content strategy. Without the right people, organizations will likely have trouble producing an increased volume of high-quality content.
It takes a great deal of care to build a team of talented writers. Marketers should hire professional writers with content marketing experience, who have expertise in the desired subject matter(s).
A good content team should contain the below roles:
Marketers
It's their job to do the necessary target audience research and keyword research to ensure the content you're about to create is something your prospects need to know, as well as that the keywords you are focusing on are something you can realistically rank for.
Writers
While having in-house writers do make the collaboration a bit easier, most businesses that want to significantly scale up their content production level will have to turn to freelancers. Writers are here to do topic research and write the post according to content briefs and style guidelines.
Designers
Like writers, designers can give you custom graphics and featured images that go beyond stock footage. Visuals like infographics, charts, and videos.
Editors
A good editor can not only help spot mistakes, but also clarify sentences, and ensure the overall quality is up to required standards.
Create a robust SEO content marketing strategy
The best way to scale branded content is to give the audience what they want. The best way to know what they want is to understand the trends and issues in your industry. To get an idea of the trends in your industry, you need to analyze current search patterns.
This is a two-step process:
Perform an SEO audit + backlink analysis
Perform a SERP analysis
How to perform an SEO audit?
Enter your website into SEO audit tools such as:
Ahrefs
Ubersuggest
Woorank
SEOrush
Google loves new and up-to-date articles, but writing Pilar articles daily is hard and expensive.
But you can use recreating old content to make Google as well as your audience happy. When we write a Pilar or column article we put a lot of time and energy into it and it is not at all right to leave it alone after a while, the best thing to do is to look at this type of headlines every once in a while. Click and add more information to them
Content reconstruction methods:
Edit your content and fix bugs and improve its text
Add more content to it
Add more pictures or videos
Remove any old and useless information from the content
Update the information in the content
Conclusion
Now you have a bunch of top tips to scale your content production without harming quality, it's time to put these strategies into action.