When it comes to launching your online store, unique influencer merch ideas can work for marketing your product online.
Knowing a list of best merchandise ideas can promote your online store to make your brand powerful to generate sales.
Instagram Influencers are the only high-experienced individuals who can help you with clever merchandise ideas to save your time and energy and obtain a large following with high income.
Does it sound difficult to come up with the right Instagram influencers to market your online store?
If you want to build your online store with the right Instagram influencers' merch ideas, all you need is Ainfluencer.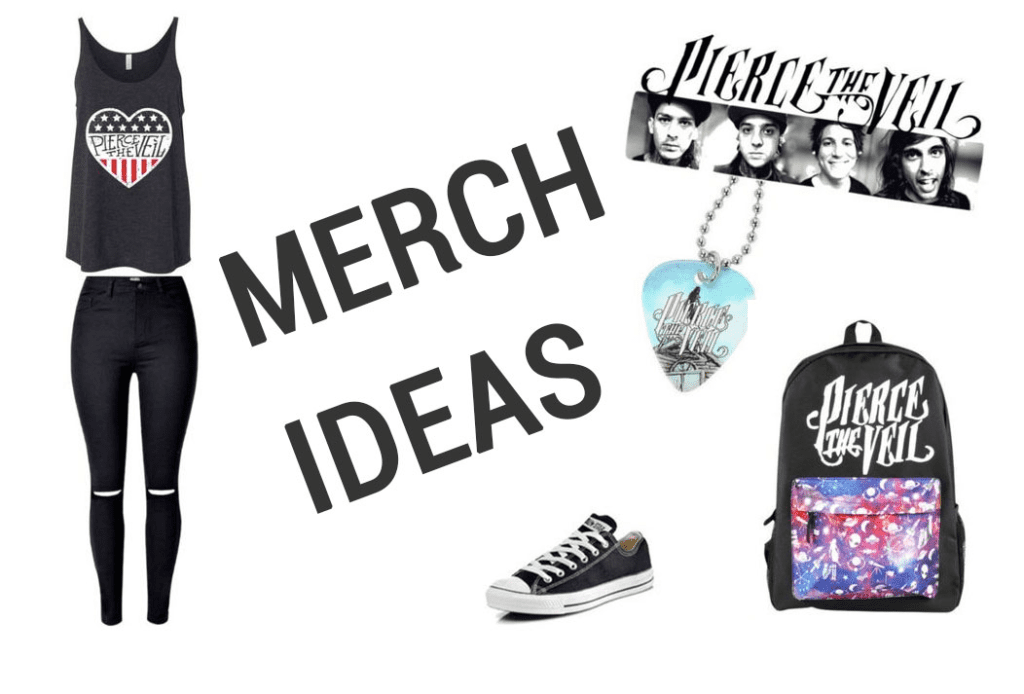 Reading this article is a big help to know how to launch your online market
What type of merch sells best?
Considering your niche and the online store you have, you can identify what types of merch can sell best. But before that, you need to gain at least 10 K followers to sell merch online.
Clothes are the most popular merch with high revenue generation includes hoodies, pants, socks, hats, and a long-sleeve shirt.
It does not mean you need to start your first e-commerce sale or move on to marketing clothes.
The most crucial thing is knowing that your merch should stand out among the potential customers to produce needs no matter what you sell.
So, to start making more money, you can sell less expensive but more profitable things to turn potential customers into real ones.
15 Influencer merch ideas for your online store
1. Socks
Socks are the most controversial merch that every online market can sell in different sizes, colours, and quantities. They are necessary goods for daily or monthly use, so find great deals and sell your items for a great chance to experience the benefits of compression socks at a discount.
2. Mugs
Mugs are perfect options when it comes to coffee, tea, etc. They can make an amazing, relaxed feeling when we want to share enjoyable moments with our favourite people and places. Custom mugs or thermic mugs are a great choice for a gift. Moreover, it would keep your branding in mind if you print your brand logo or slogan in a decorative way.
3. Hats and Bandanas
There are different types of hats, such as trucker hats, caps, and embroidered beanies. Everyone might not prefer hats, but it is another kind of popular merch widely available in interesting and different styles for its target customers. Caps and beanies are so useful for teens and youth to tend to wear most of the time.
4. Artbooks
Artbooks are amazing and are known as a good hobby for people of any age. As an artist, you can plan out to sell your artwork or books to generate more online sales. It could promote your online store to a brand if you create meaningful and real artwork.
5. Totes Bags
Totes Bags are the most lovely and catchy accessories that come useful for every person. This is one of the most clever merch ideas to increase your online sales because they are popular and affordable promotional merch.
They are the best alternatives to plastic bags, gift wrap, and even bags, so do not overlook this valuable merch.
6. Magnets
Funny magnets are common interests that can directly interact with anyone. It is crucial to your brand's success to sell them in numerous best and rare kinds and shapes. You can also create and big sale sticker magnets, so your customers to show their support no matter where they go.
7. Hoodies
Hoodies are another type of merch clothes that young and teens are fond of them. They are appropriate for travelling or throwing on over any outfit. A convenient, soft, and loose merch for the cold season of the year.
8. T-shirts
T-shirts are the actual merchandise that is available in every wardrobe that we can not live without. It has been the most sell merch items so far.
Smart, single colour with gorgeous straight-up designs t-shirts are highly popular to launch your online store with as t-they might cost the buyer an affordable amount of money, with a low-profit margin.
So, they can boost your more revenue to better market your business.
9. Bags and Backpacks
Bags and backpacks are precious and most used merch for all types of ages. Stylish travel backpacks, work backpacks, and creative cool backpacks are the most common examples of products that are always trendy and can give you the desirable sale result if you establish your online luggage store.
10. Keychains
It is a good idea to sell keychains when many people like to have a collection of them. Key chains are cute merch ideas to make noticeable profit margins.
11. Pins
Pins have been used for many decades as a way for fans to express their interests in particular bands. Many different styles exist, such as a custom die-cut shape, something called photo-etched, or the trending enamel pins, but most people stick to the classic round photo dome kind.
12. Patches
Patches are essentially an embroidered logos that their fans can attach to anywhere they want.; such as jeans, jackets, T-shirts, sweats, sneakers, bags, and even phone cases.
13. Phone Cases
Phone cases are the most eye-catching and unique influencer merch ideas that create strong, well-designed shapes and colours. It would help if you never forgot about adding different phone cases of the popular phone models to your online store to generate more sales.
14. Coffee and Coffee Beans
The marketplace for selling online coffee and coffee beans is the selection to grow the revenue. Try to make the most out of this recommended merch to double size the product sale provided that you have an online grocery store or a coffee brand and even a personalized chocolate store.
15. Posters
Sale posters are ideal forms of marketing material because they are economical to communicate to your target market. This merch mostly resonates with young people who are crazy about celebrities, movies, music albums, comics, nature, etc.
How do you make your merch succeed?
If you want to make cool merch offers, it needs time to consider your audience's tastes and needs. Here are 4 requirements to promote merch online.
1. Categorize your audiences from their merch history
2. Make the perfect design for your merch.
3. Start promoting your merch.
4. Build offers for particular merch to increase engagement
Unique influencer merch ideas are the primary things that can make your online store interactive to shift away from the customer journey purchase. Join the Ainfluencer marketplace to find the right Instagram influencer and provide them with free samples to grow your online product market in the smartest and fastest way.
What if you could do influencer marketing yourself and find the relevant influencer with different niches Instead of just considering clever influencer merch ideas and industries?
Browse through multiple filters to find the best Instagram influencer with minimum time, effort, and money to build up your online store.
Start blogging for the merch
Content marketing is not just about showcasing the products. It is all about giving the right data to the customers to easily opt for the merch. Producing blogs associated with different products is valuable content that can help customers better trust the online store and easily reach the right product.
Affiliate marketing is also very helpful to allow other people to advertise your products to develop your online marketing store. Sharing the links of your affiliate can maximize the chance of selling the merch online. In that case, marketers can help you promote your products to be easily sold in online product shopping.
Offer giveaways or contests
Giveaways and contests are adorable for everyone. People love to use some intriguing merch ideas free, and nothing like running contests or giveaways can let them achieve this goal. This can be a great reason to become an expert in online product sales to increase brand trust.
Conclusion
We recommended best-selling influencer merch ideas to launch your online store, but it is up to you to decide what kind of store and products you want to market for.  Suppose you use influencer marketing as the best and first way of increasing your product sales. In that case, you definitely can feel the big difference between depending on merch ideas and the smartest, fastest, and easiest way to grow your brand and make money on Instagram.