A good nail polish brand with high-quality formula can make your manicures last for a longer time without damaging your natural nails. But with so many options available in the market, how to choose the best nail polish brands?
No matter if you are a beauty influencer, nail tech, or just looking for a way to make your own manicures, knowing the best gel nail polish brands is essential. In this article, we will introduce you to some of the best professional nail polish brands available in the market. 
If you are a beauty blogger who is looking for the best nail polish brands, you need to know that you can earn money from collaborating with these brands. Ainfluencer connects brands and businesses of all sizes in a safe and trusted platform for free. 
Best Nail Polish Brands
If you are a fashion blogger on social media who shares tips and tricks about different styles and trends, you need to know more about nails. In the following, we will introduce you to the best nail polish brands you can try. Most of these brands are expensive, so we don't recommend them for personal use.
1. O.P.I
When it comes to the best nail polish brands, OPI undoubtedly tops the charts. They claim to be the number one nail salon in the world that also produces unlimited shades of nail polishes/base coats, and top coats.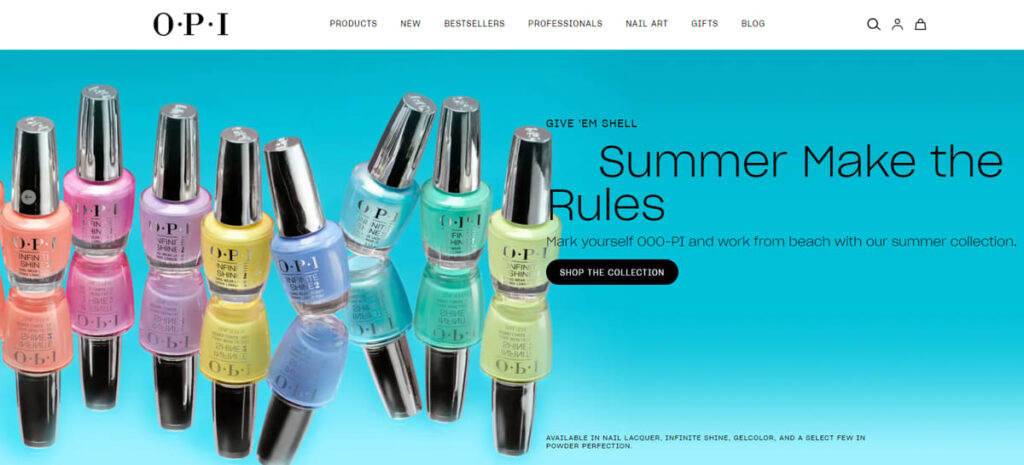 This high-quality brand has a thick formula with great coverage. So, only one layer of it can be enough for covering your nails, even in light shades.
OPI, originally named Odontorium Products Inc. used to be a small dental supply company purchased by George Schaeffer in 1981. After 8 years,, the company changed its manufacturing line to make nail products in 1989.
2. Zoya
If you're concerned about the ingredients in your nail polish, Zoya is the brand for you. Zoya's polishes are free from harmful chemicals like formaldehyde, toluene, and dibutyl phthalate (DBP), making them a non-toxic option.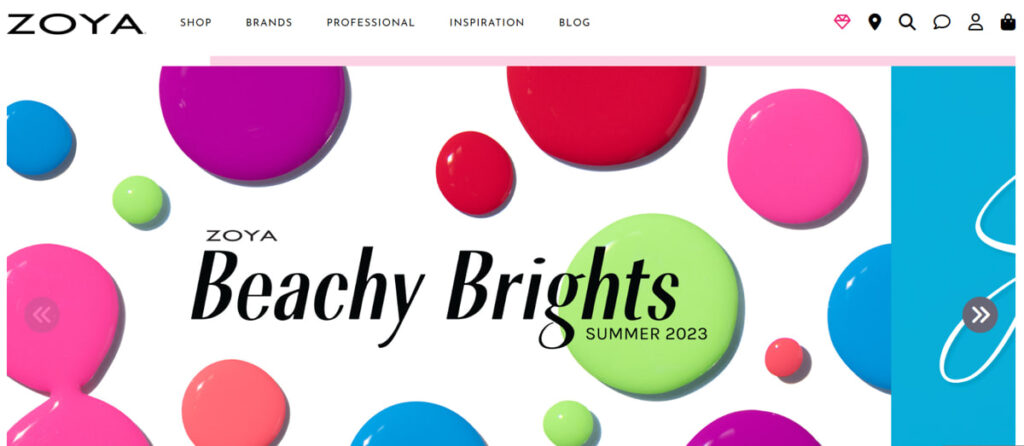 So, if you are wondering what are the best gel nail polish brands that won't damage your natural nails, Zoya seems to be a good option. Other than nail polishes, this brand has a wide range of nail strengtheners products for those who want to grow their nails longer.
3. Essie
If you are looking for chic and sophisticated nail polish shades, Essie is one of the best brands of nail polish. This brand offers more than 100 shades of polishes (from soft pastels to bold neons) as well as nail treatments to help you design an eye-catching manicure.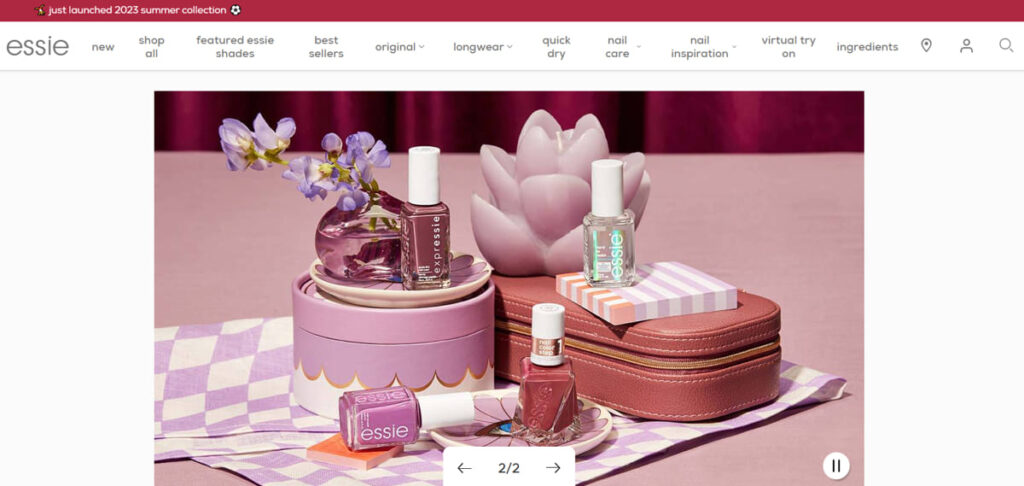 Essie Weingarten is the founder of Essie Cosmetics and started her career in the cosmetics industry in 1981 since then is one of the best nail polish brands.
4. Sally Hansen
Another perfect brand that is free from toxic ingredients (such as formaldehyde, phthalates, acetones, and toluene) is Sally Hansen. This brand understands the desire for salon-quality nail polishes without the expensive price.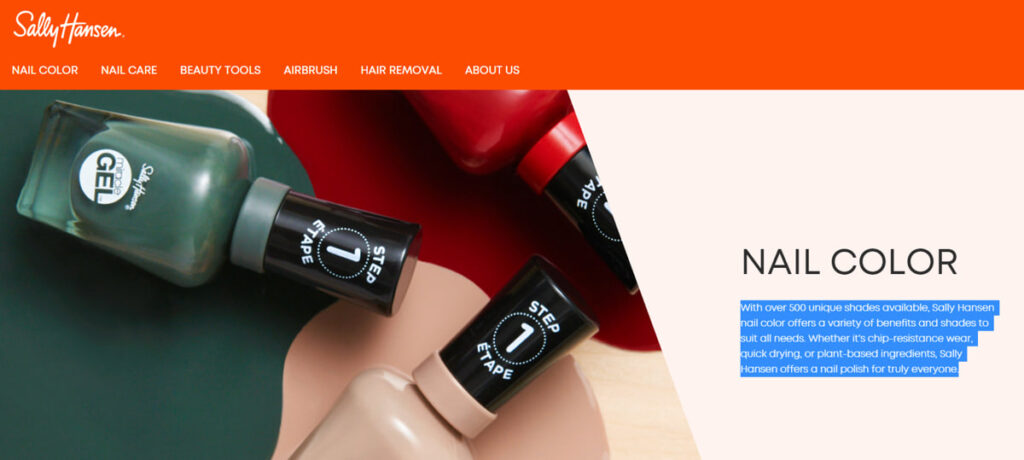 Their wide array of affordable and high-performance nail polishes makes it easy to achieve professional-looking results in your own home. This is one of the nail polish best brands with over 500 shades and a reasonable pricing.
Sally Hansen launched her nail line in the late 1950s with her chemist husband and since then it has been one of the best professional gel nail polish brands, After her early dance career, Sally took over her parents' cosmetics business, with the help of her husband and brother, reinventing it as House of Hollywood and transforming it into a successful business.
5. Butter LONDON
If you are a fan of cruelty-free products, Butter London is one of the best available options. This brand offers a wide range of trendy nail polish colors with shiny, glittery, and metallic effects that can satisfy everyone.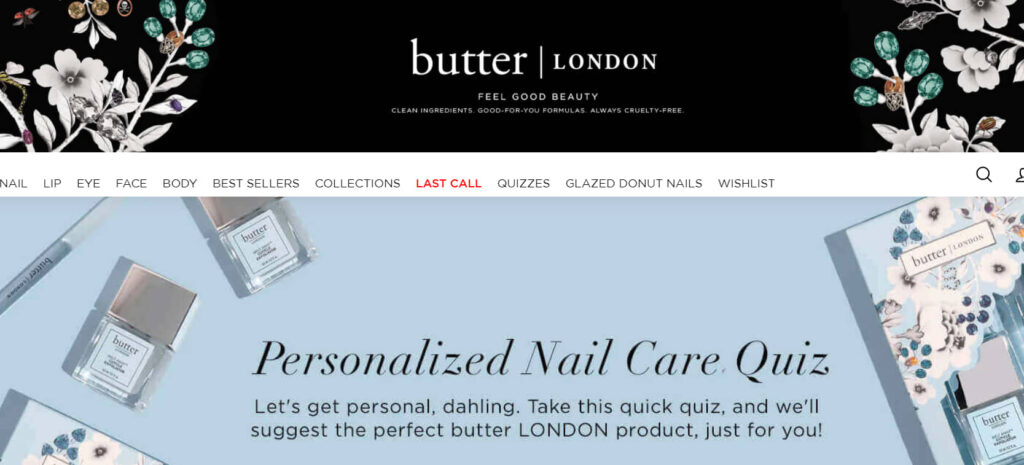 There are many nail polish brands that use ingredients that can damage your natural nails. But if you use this brand, you don't need to be worried. Butter London Nail Polish brand doesn't use any formaldehyde, toluene, or DBP.
6. JINsoon
The next name on the list of best nail polish brands is JINsoon invented by Jin Soon Choi in 2012. Their slogan is "Clean Beauty and they focus on not using any harsh chemicals.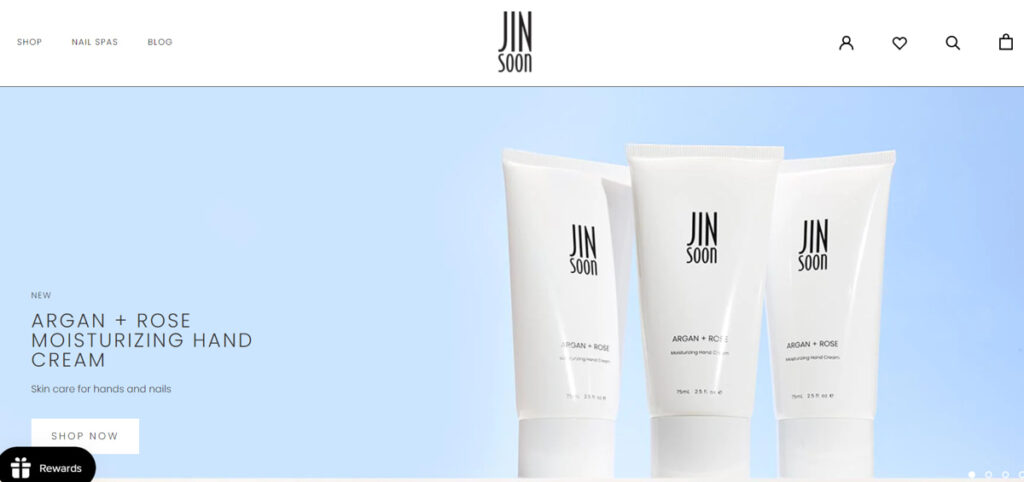 These nail polishes are vegan-friendly and do not contain any ingredient or sub-ingredient of animal origin. Even though JINsoon doesn't use any toxic ingredients, the polishes are long-lasting which made them popular among nail techs.
7. Olive & June
If you are looking for polishes thicker than normal nail polishes, Olive & June is one of the best options. This high-quality brand was founded by Sarah Gibson Tuttle in 2013 and named after her great-grandmother.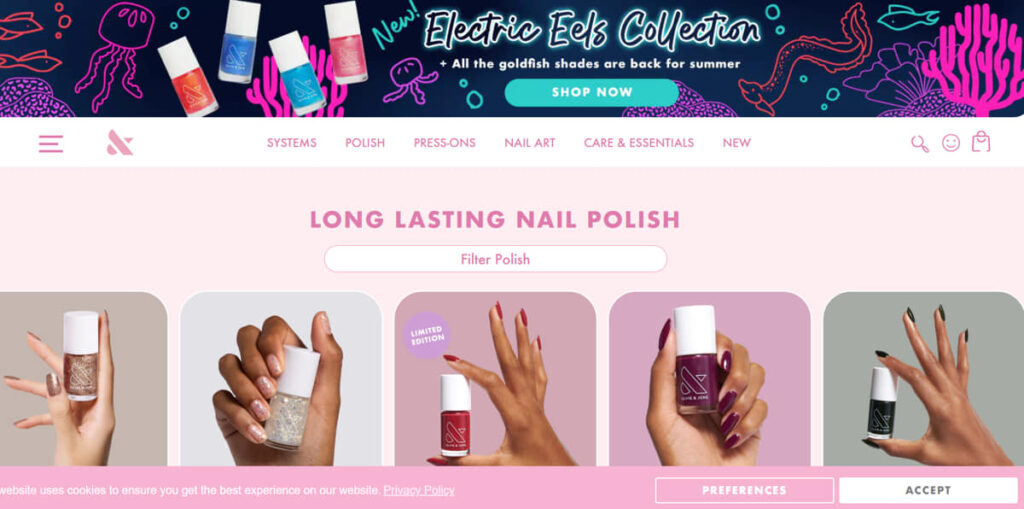 You'll find a lot of seasonal options from Olive & June for your polish collection including denim, and vintage-inspired shades that feature a long-lasting, gel-like finish.
8. Orly
Without any doubt, Orly is one of the oldest and best gel nail polish brands for uv light and it has been active since 1975. The ORLY brand never stops looking for the next big idea and has produced different shades of polishes with rich pigmentation, smooth application, and long-lasting formulas.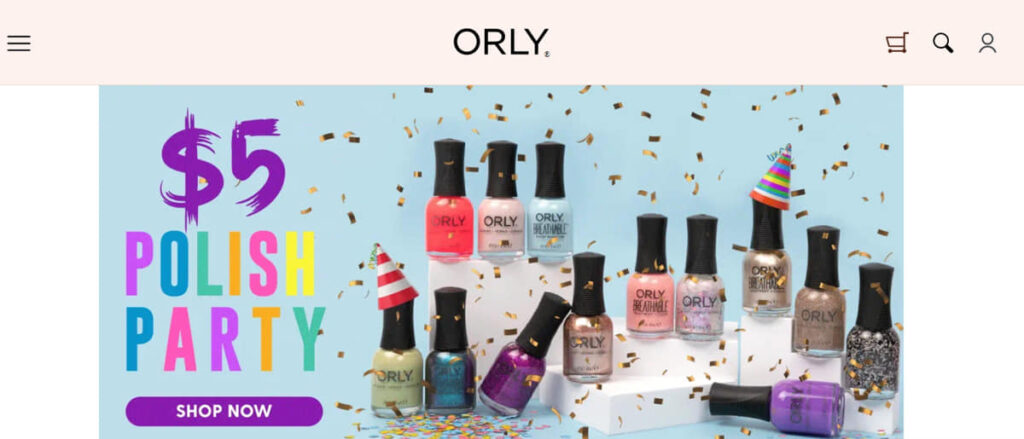 9. Revlon
Another good option for those looking for high-quality polishes that are affordable, Revlon is one of the best options. This American brand was founded by Charles and Joseph Revson, and chemist Charles Lachman. Now, it is available in more than 150 countries.

This cosmetic brand has been in the beauty industry for decades and helps you get a professional-looking salon-quality manicure at home.
10. Nails Inc
The next brand might not be as famous as the previous one but is definitely one of the best brands of nail polish. Nails Inc brand was founded by Thea Green MBE in 1999 and since then produces different types of polishes (long-lasting,chip-free,high-shine, etc).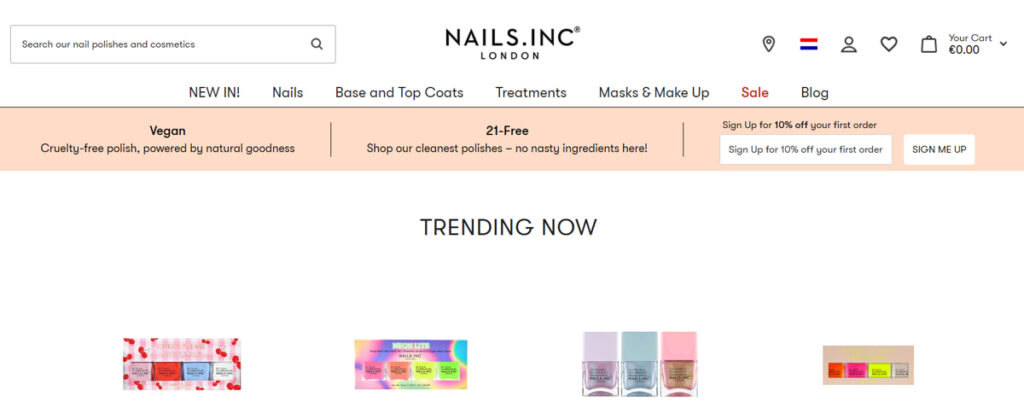 What makes Nails Inc. one of the best indie nail polish brands is the affordable pricing. They are also vegan, cruelty-free, and halal-friendly.
11. Chanel
Everyone knows Chanel as one of the best fashion brands for closet essentials. But have you ever tried their beauty line and nail polishes?
Chanel founded by Coco Chanel in 1910 started its work as a fashion brand, but we can say that it's one of the best nail polish brands today.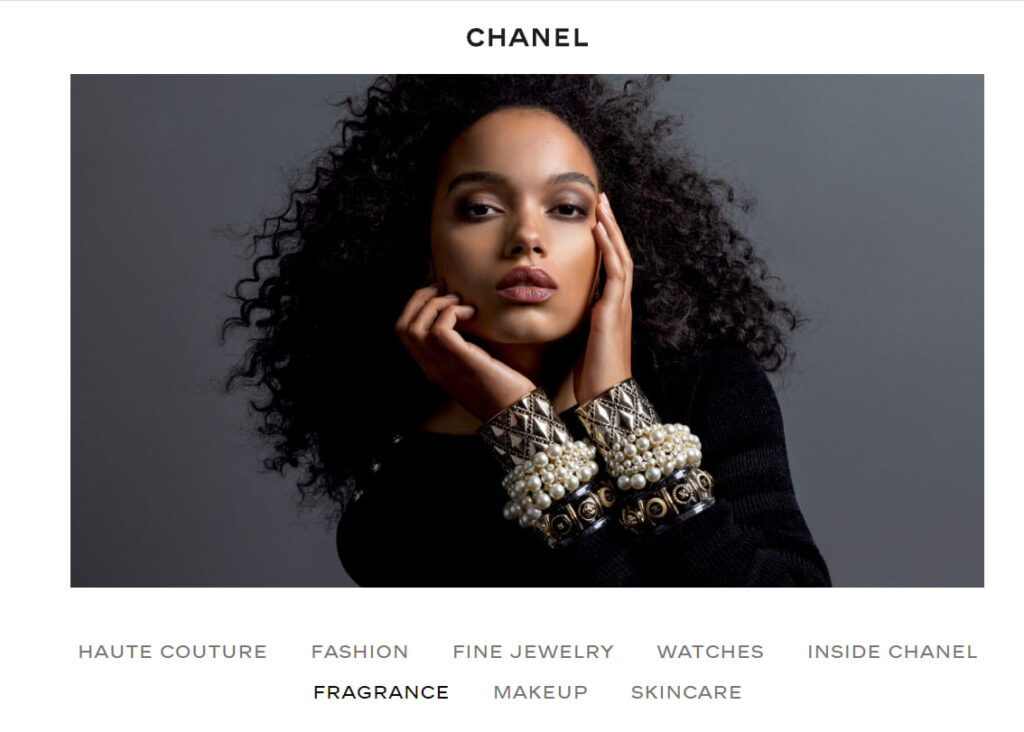 So, if you want to buy gel polishes for personal use, this brand is not a good option due to high prices. But for professionals, Deborah is one of the best nail polish brands you can use.
How To Collaborate With Nail Brands As An Influencer?
As an Instagram influencer, collaborating with nail brands can be a rewarding beneficial experience. It not only provides you with opportunities to showcase your skills and expand your reach but also allows you to establish meaningful partnerships with nail brands. If you're wondering how to collaborate with nail brands as an influencer, Ainfluencer is your answer.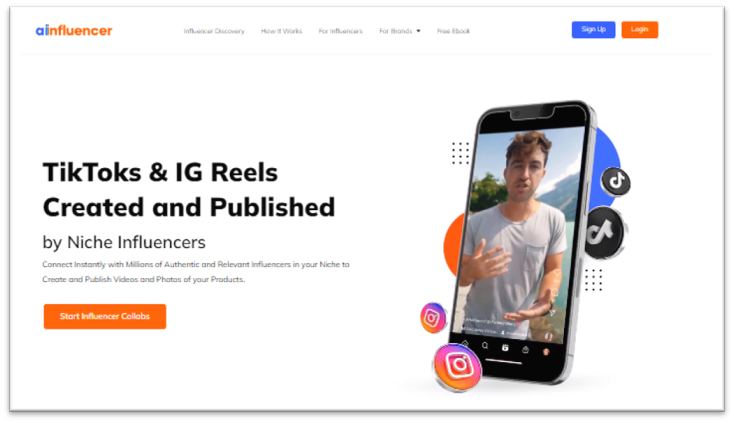 Ainfluencer is an influencer marketing platform that connects brands and influencers of different niches. With a vast network of talented influencers, Ainfluencer help brands access influencers who can help promote their nail polish products to a new audience.
Through Ainfluencer's powerful platform, brands gain the ability to search, discover, and connect with influencers who align with their specific niche and target audience.
Also as an influencer, you can create your profile, search for brands related to your niche, and run influencer partnerships in a safe interface.
Conclusion
Finding the best nail polish brands can make a world of difference in the quality and longevity of your manicures. In this article, we've shown you what are the best nail polish brands that you can try as a nail tech or fashion blogger/influencer.
Also, we've introduced you to a safe and trusted platform to collaborate with nail brands and earn money from your content on social media.
FAQs
1. Which Nail Polish Brand Offers The Longest-Lasting Formula?
When it comes to long-lasting formulas, OPI and Essie are known for their durability. Their polishes have impressive staying power and can withstand the demands of daily activities, minimizing the risk of chipping or peeling.
2. Are There Any Cruelty-Free Nail Polish Brands?
Yes, some of the mentioned brands, such as Butter London and Zoya, are cruelty-free and do not test their products on animals. However, it's important to note that not all nail polish brands follow the same practice, so it's advisable to check the brand's cruelty-free status before making a purchase.

3. How Can I Remove Nail Polish Without Damaging My Nails?
To remove nail polish without causing damage, follow these steps: 
Look for an acetone-free nail polish remover or gentle nail polish remover formula.
Soak a cotton pad or ball with the remover, press it onto your nail, and hold it in place for a few seconds to allow the polish to dissolve. 
Then, gently wipe away the polish, and remember to moisturize your nails and cuticles afterward.
4. Are There Any Tips For Making My Nail Polish Last Longer?
Yes, there are several tips to help extend the longevity of your nail polish. Some tips include properly preparing your nails by cleaning and shaping them, applying a base coat before the nail polish, sealing your manicure with a top coat, avoiding activities that may cause excessive stress on your nails, and regularly moisturizing your cuticles and nails to keep them healthy.