Running campaigns are one of the best strategies to grow your audience and increase business leads. However, it takes so much time and effort from members; that's why many professionals need to use campaign management software to automate and manage their online campaigns.
No matter what's your objective (brand awareness campaigns, influencer marketing campaigns, email campaigns, etc), these tools can help you. In this article, we will introduce you to top 5 marketing campaign management software that you can try to grow your business.
What Is A Campaign Management Tool?
Every social media campaign needs planning, optimizing, executing, monitoring, and analyzing the results to become successful. A campaign management software is a tool designed to help these processes and even brand advertising easier for everyone by automating them. These tools offer different features including scheduling, automation, performance analytics, and collaboration that you can try based on your needs.
Campaign management tools cater to the diverse needs of businesses, from small startups to large enterprises, and help marketers stay organized, data-driven, and adaptable in their digital marketing campaigns.
Top Campaign Management Software
Want to run online campaigns to grow your business and leads? Here are some of the best available platforms that can help you.
1. Ainfluencer
Influencer marketing is one of the new ways to reach people who'd love your brand and grow your audience. Imagine teaming up with niche influencers who totally get your vibe and can introduce you to their followers. You can easily access your target audience and run effective campaigns that can grow your audience in a short time. But how to find influencers?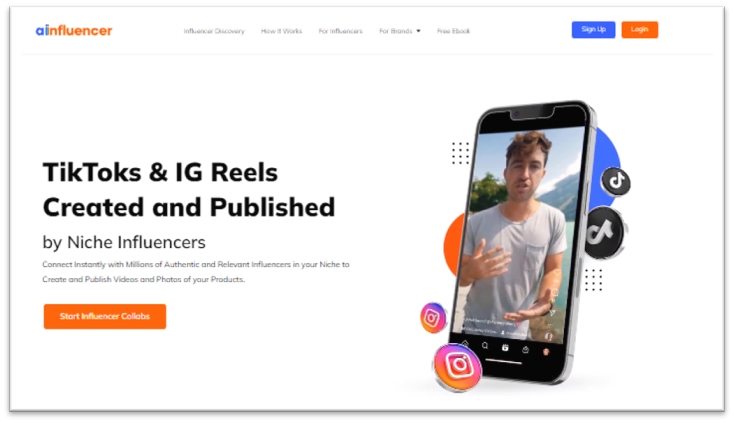 Ainfluencer is a free influencer marketing platform that connects brands and businesses of all sizes to creators in different niches. With a network of more than 500,000 social media influencers and powerful search filters (based on hashtags, location, language, engagement rate, budget, etc) brands can find their best collaboration match.
With Ainfluencer, you can invite these targeted influencers to your campaign, set the conditions, monitor the process, and even make payments inside the app. And The best part is it's totally free to use on both sides.
2. Hubspot
If you want to run email campaigns, one of the most powerful marketing campaign management software tools with more than 70k customers is Hubspot. This CRM platform provides businesses with all the software, integrations, and resources including SEO tools, CMS features, operations services, and any other tools they need to grow their business.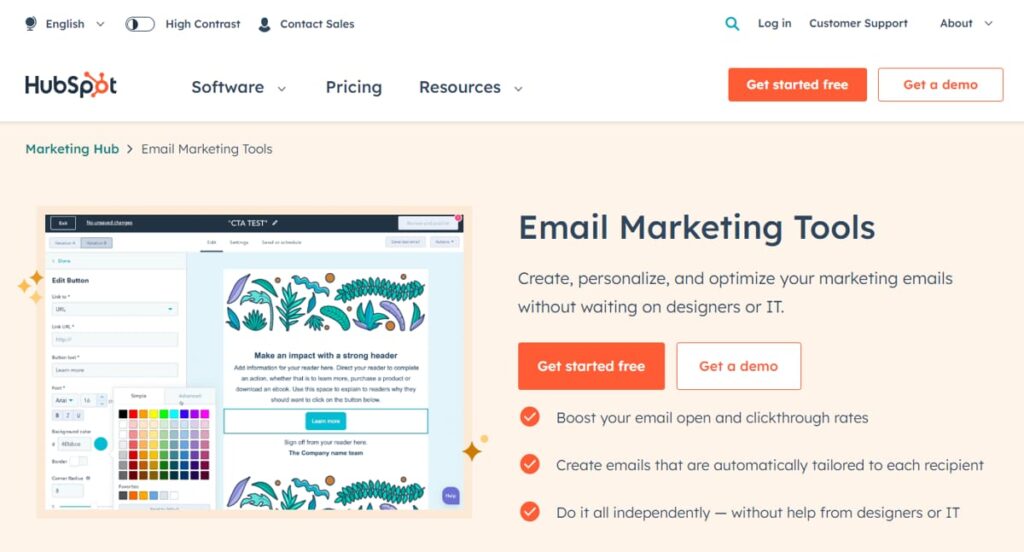 Their email tool with a simple and straightforward process allows you to design custome emails with the help of AI. Working with the Hubspot campaigns feature helps you run the campaign in a few clicks. You only need to tell Campaign Assistant what your campaign is about and select a tone of voice that fits your brand. Then, you'll receive a high-quality copy that features your selling points and also has a CTA
Other than this, you can A/B test your campaigns and personalize all the emails to see which template gives more reach and clickthroughs. After each campaign or test, this email campaign management software provides analytics to help you enhance your performance.
Hubspot Pricing
If you decide to run email marketing campaigns, Hubspot can be a great platform to get help from. Here are their pricing packages:
Free Plan: Start generating and emailing new leads, and measuring your success.
Starter: $18 per month: Essential marketing tools to engage and convert leads.
Professional: $800 per month: Comprehensive marketing software for automation, reporting, and campaigns.
3. Wrike
If you are looking for a project management tool for automating your campaigns, Wrike seems to be a good option to streamline all workflows. With a universal work management process that covers everything (Project resource planning, Cross-tagging, Automation, Integration, etc), you can manage and run campaigns with your team members at the same time.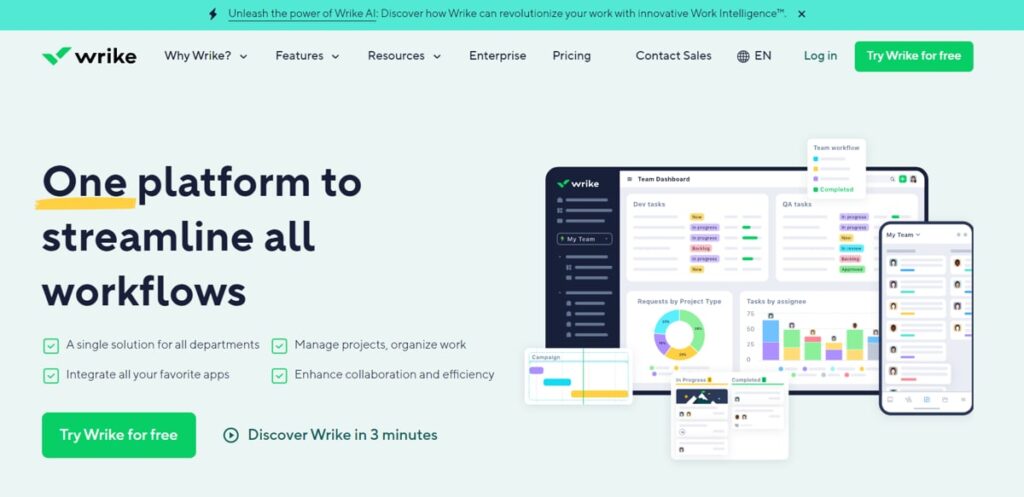 With Wrike, you can bring all your workflows into one place. Also, you have the ability to seamlessly integrate any plug-in apps you are currently using. With native integrations and an open API, this business and ad campaign management software can help you bring all the information together from other tools.
Wrike Integrations lets you connect to as many apps as you need, better enabling you to sync data and fully automate your workflows. There are over 400 platforms in the Wirke app directory including Gmail, Amazon, Twitter, Google Drive, Hubspot, LinkedIn, Shopify, etc.
One of the cool features for team members is the communication tools including…. Wrike provides an inbox feature that shows users their mentions, new tasks assigned to them, etc. You can also measure the impact of every campaign, launch, and initiative with the deep analytics and data it provides for you.
Wrike Pricing
For those looking for free campaign management software, Wrike is one of the available options. This platform provides a free plan that everyone can try but to access more features, you need to upgrade it. Here are their pricing packs:
Free: Centralized task management
Team: $9.80 per month: Effective team management
Business: $24.80 per month: Intelligent platform for any use case
Enterprise: Enterprise-grade security and scalability
Pinnacle: Advanced tools and analytics for complex work
Note: The last two packages are for professional brands with many team members. To choose this pack and customize it for your brand, you need to contact their team and set up your online meeting. 
4. Airtable
Want to run your campaigns with multiple team members and stay connected? Airtable is the SEO campaign management software you need to try. With Airtable, you can connect data and apps across teams to deliver creative campaigns that move the business forward.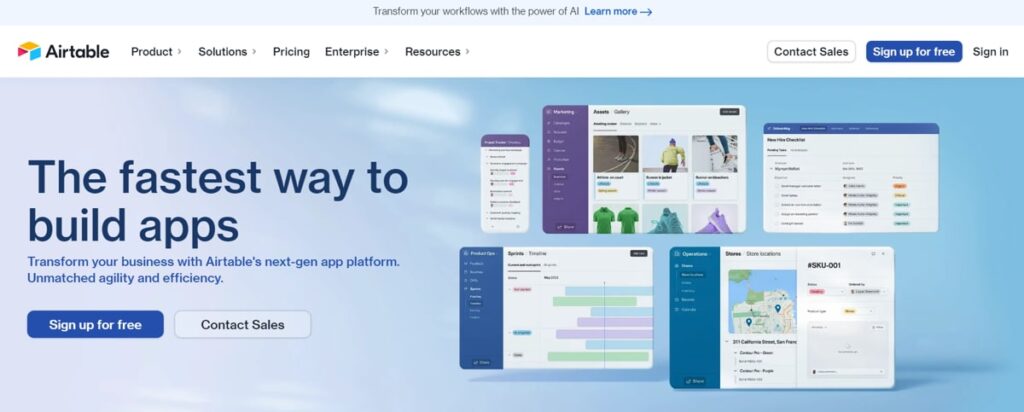 Unlike some marketing campaign management software tools, Airtable is not designed for one task; it enables large teams to collaborate and align workflows with several tools such as budget management, account management, campaign tools, etc. You can try content management, DMA, campaign planning, and branding tools with your members to manage your campaigns effectively.
Some other specific features provided by Airtable brand and influencer campaign management software
Interactive relational database (it syncs information in real-time across teams),
Dataset aggregation (you can aggregate all of your datasets, timelines, budgets, resourcing, activities, audiences, and channels),
Dynamic views (it helps you to share relevant calendars and upcoming programs with channel stakeholders).
Airtable Pricing
This campaign management software provides different packs that you can choose based on your business needs. Here is their pricing:
Free: For individuals or very small teams just getting started with Airtable
Plus: For teams looking to create connected apps to manage their own workflows. $10 per month
Pro: For teams and departments who need to build connected apps to power their most important processes. $20 per month
Enterprise: For departments and organizations who need a secure, scalable, and customizable connected apps platform to stay aligned and move work forward. Customized plans
5. Mailchimp
Another email campaign management software you can try is Mailchimp. This email marketing platform makes the process easy for marketers in any type of business to send professional, engaging marketing emails. It provides automation tools and developer APIs, so you can boost your ROI with industry-leading email marketing campaigns.

Mailchimp is one of the best email campaign management software that provides a drag-and-drop email editor with email personalization, A/B testing, and device optimization. It also has a wide variety of free and pro templates, so you can use them to build and design email marketing campaigns easily.
Mailchimp Pricing
As we mentioned, one of the best campaign management software for email campaigns is Mailchimp. Here are the different packages it offers:
Free: Easily create email campaigns and learn more about your customers
Essentials: $11.94 per month: Send the right content at the right time with testing and scheduling features.
Standard: $18.38 per month: Sell even more with personalization, optimization tools, and enhanced automation.
Premium: $321.56 per month: Scale fast with dedicated onboarding, unlimited contacts, and priority support; built for teams.
Note: All of these plans provide a one-month free trial to test their features.
6. Snovio
Want to keep your lead base and campaigns organized and analyze your audience reach? Snovio provides everything you need. This campaign management software is an all-in-one cold outreach automation platform that lets you and your team take control of your lead generation and sales organization process.  You can send marketing campaigns with personalized alternative flows so your clients never forget about you again.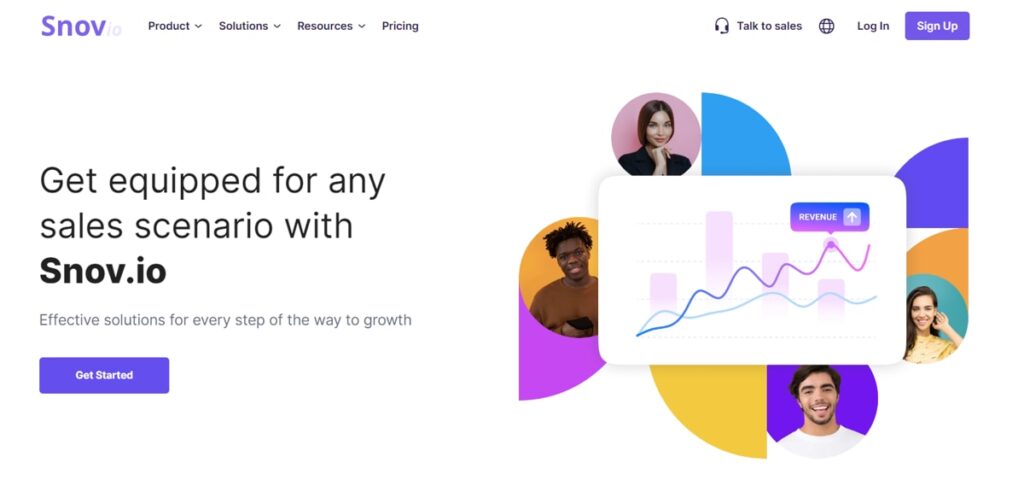 With this tool, you can create personalized campaigns with automatic follow-ups to sell, onboard, and nurture to build long-term customer relationships.
The campaign setup with Snovio is as easy as pie; you can Build multi-flow drip campaigns in a couple of minutes with Drag-n-drop builder, Flows based on recipient behavior, and a Template library. Snovio gives you complete sending control that allows you to A/B test different templates, add new recipients even after launch, and track the link clicks and replies.
Snovio Pricing
This platform covers businesses of all sizes with different packages. Here is what it offers and its pricing:
Trial: $0: Ideal to try out the Snov.io sales pack.
Starter: $30 per month: All the core tools needed to set up steady sales.
Pro: $75 per month: Pro-choice for unlimited sales and business opportunities.
Managed Service: $2999: Email & LinkedIn outreach set and managed for you.
Conclusion
Running online campaigns is a proven strategy that many brands have used to grow their audience with potential customers. These mentioned tools \ in this article are some of the best apps in 2023, helping you run effective campaigns without spending tons of time and energy. By investing in the right campaign management software, businesses can achieve their marketing goals and boost leads.
FAQs
1. How Does Campaign Management Software Benefit Businesses? 
Campaign management software offers several benefits to businesses. It helps in organizing and coordinating marketing campaigns, ensuring that all team members are on the same page. It provides insights into campaign performance, allowing for data-driven decisions and optimizations. Additionally, the automation features save time and reduce human error, leading to more efficient and successful campaigns.
2. What Features Should I Look For In Campaign Management Software?
When choosing campaign management software, consider features such as multichannel integration( for example Wrike), advanced analytics (all the mentioned apps provide analytics), automation capabilities (Wrike, Mailchimp, and Snovio), audience segmentation, and collaborative tools. The software should also offer customization options to suit your specific marketing needs and objectives.
3. Is Campaign Management Software Suitable For Small Businesses?
Yes, campaign management software can be beneficial for small businesses. It helps them compete with larger businesses by streamlining marketing efforts, optimizing campaigns, and maximizing limited resources. 
4. Can Campaign Management Software Handle Both Online And Offline Campaigns?
Modern campaign management software is designed to handle both online and offline campaigns. It allows businesses to manage their presence across various channels, including digital platforms, social media, print media, events, and more. This ensures consistent messaging and branding across all campaign efforts.