Managing an Instagram business account comes with numerous responsibilities that you'll definitely lose count. The vital moment arrives when customers want to get in touch with you, the worst part is that you can not communicate with all of them at the same time. That is where you should use the Instagram business chat. This feature will help you communicate with your customers as fast as possible.
Think of this as an Instagram marketing tip to boost your communication speed. That's why we've decided to provide you with all the essential information about Instagram Business Chat, including how to use it and turn it on.
What Does Business Chat Mean on Instagram?
Whether you've already established a business on Instagram or you're just beginning to explore the platform for business purposes, it's important to educate yourself with Instagram Business Chat. Understanding how this tool works and how to use it effectively is vital for improving and growing your business and of course, increasing your brand awareness on Instagram.
Instagram Business Chat likely refers to a feature or tool that Instagram offers to businesses for communication, customer support, or marketing purposes. By using this feature correctly, you can engage with your audience, provide better customer service, and ultimately boost your business's success on the platform.
Additionally, it simply functions like an automated assistant, sending messages to customers when they start contact with your business.
As we all know Instagram often adds new features that might not have been available in your last update. For the latest and most accurate information, visit Instagram's official help center or check their recent announcements and updates.
How to Use Instagram Business Chat?
Using Instagram Business Chat can be challenging, so here's a guide on how to use it effectively.
1. Set up Automated replies
By enabling automated replies in your Instagram Business Chat, you can immediately respond to messages and convey your appreciation for your customers' time and respect for them. Here is how to set up your replies.
1. Tap on the chat icon on the top right of your dashboard.
2. Click 'Set up automated responses
3. Select the 'Show Questions' button.
4. Add your preferred FAQs and 'Save' your answers for the same.
2. Use Chatbot Flows
Using chatbot flows, which are automated sequences of messages or responses, to efficiently handle common questions that customers often ask. This not only saves time but also simplifies the process of addressing frequently encountered questions on your Instagram Business chat.
3. Personalize Your Responses
Customize your replies to demonstrate to customers that you are attentive to their unique requirements, which means tailoring your responses to each customer's specific needs and preferences, emphasizing your commitment to addressing their individual concerns and making them feel valued.
Read also: How to Schedule Instagram Posts
4. Monitor Your Performance
Track your performance with Instagram Business Suite analytics and find where you can improve your business strategy on the platform.
How to Turn On Business Chat on Instagram?
Setting up this exclusive chat for your business is simpler than grasping how to use it. Understanding its capabilities isn't too tricky either. Here's how to begin using Instagram business chat.
1. Open up your Instagram app and go to your profile page.
2. Tap 'Settings'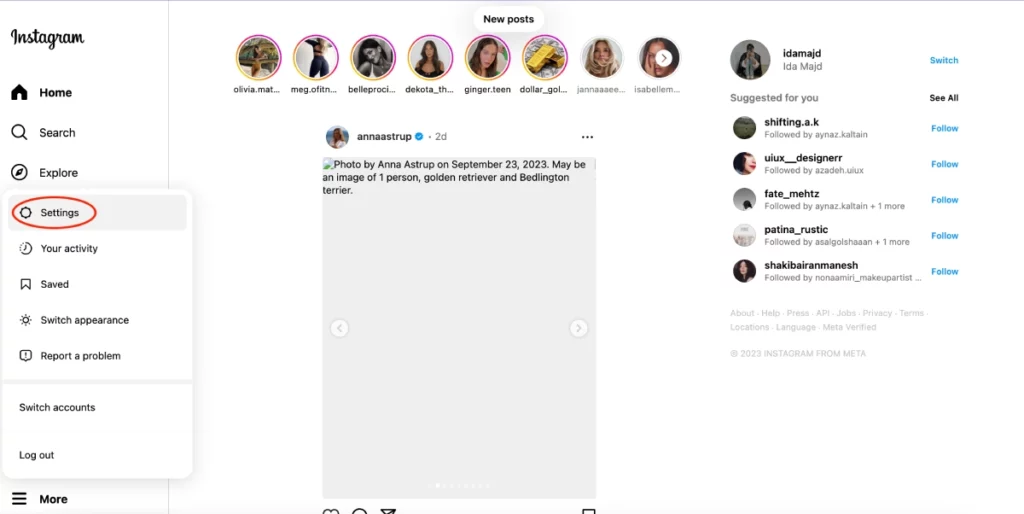 3. Select 'Switch to Professional Account.'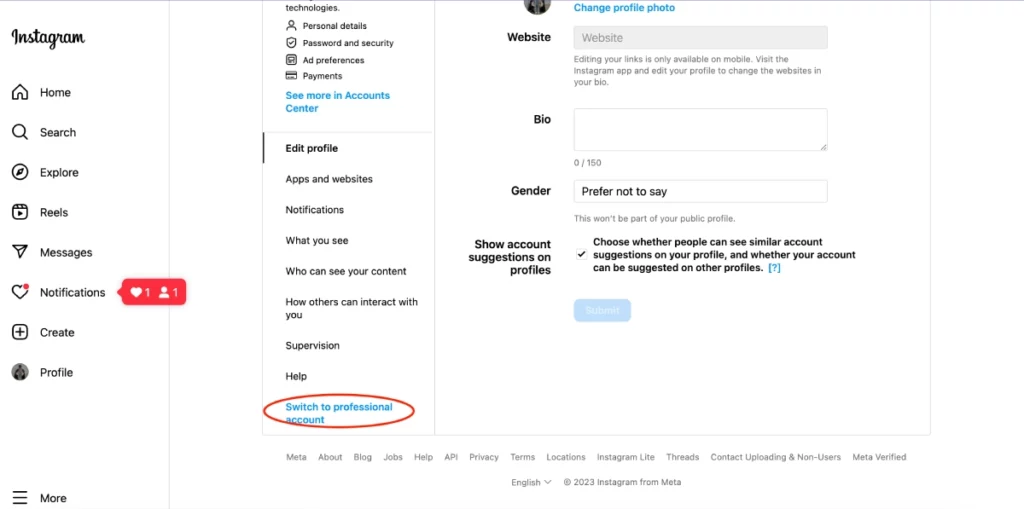 Conclusion
Instagram Business Chat is a useful tool for businesses to boost customer communication and engagement. It helps by providing features like automated replies and analytics for improving strategies, allowing businesses to connect better with their audience and achieve success on the platform.
FAQs
1. Is Business Chat on Instagram Safe?
The messages and calls in an end-to-end chat are protected from the moment they leave your device until they reach the recipient's device. This ensures that nobody, not even Meta, can access the content during this transmission.
2. Is Instagram Business Account Private?
It's important to note that business profiles can't be set to private. If you wish to make your business account private, you'll need to switch it back to a personal account first.
3. Can You See Who Screenshots Your Instagram Story?
Do You Get Notified When Someone Screenshots Your Instagram Story? The quick answer is no. Instagram doesn't send notifications when someone takes a screenshot of your Story. There was a brief period when Instagram tested this feature and introduced notifications for Story screenshots in February 2018 but as we all know it didn't work.