Instagram customer service is available to all users, regardless of whether they have a personal or business account. Instagram offers several ways to contact Instagram customer support, including through the app, email, and social media platforms. 
Despite its user-friendly interface, technical glitches and issues can arise while using the app due to Instagram algorithm. Suppose you face any issues with your Instagram account, such as login problems, account hacking, error messages, or other concerns. In that case, you can contact the Instagram customer service team for assistance.
In this article, we'll go over everything you need to know about Instagram customer support, including how to contact them, common issues they can help with, and tips for getting the best possible support.
How to get Instagram support through the Help Center?
The first place to look for solutions to your Instagram-related queries is the Instagram Help Center. It includes answers to commonly asked questions, tutorials, and guides for resolving issues.
Using the mobile app
To get support for your Instagram account through Instagram help, follow these steps:
Open the Instagram app on your mobile device or go to the Instagram website on your desktop.
Tap on your profile picture or icon to go to your profile.
Tap on the three horizontal lines in the upper right corner of the screen (or the more icon if you're on a desktop) to access the menu.
Select "Settings" from the menu.
Scroll down and select "Help" then "Help Center."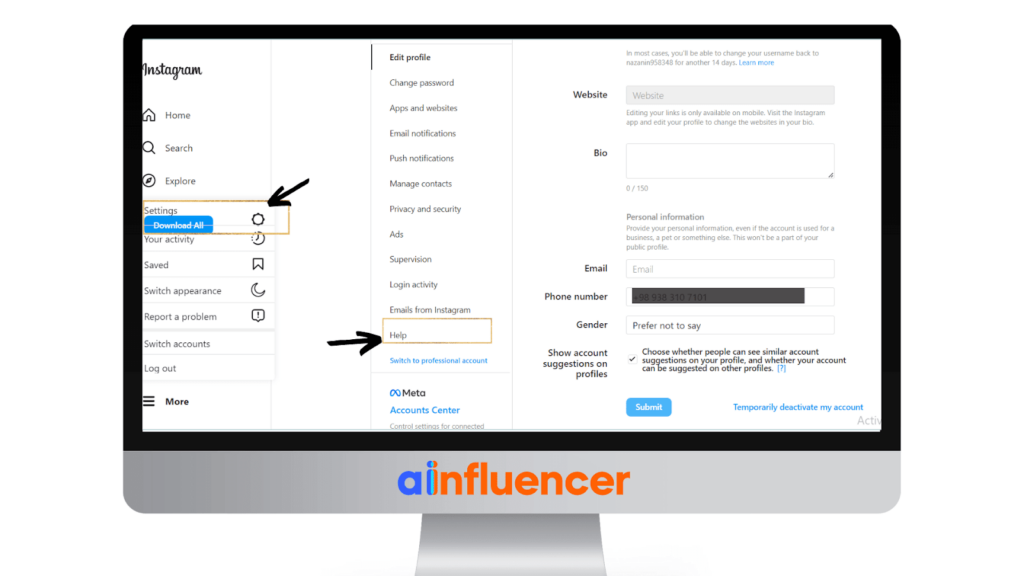 Here, you'll see a list of topics and frequently asked questions (Instagram faq) related to Instagram. You can browse through these to see if your issue has been addressed.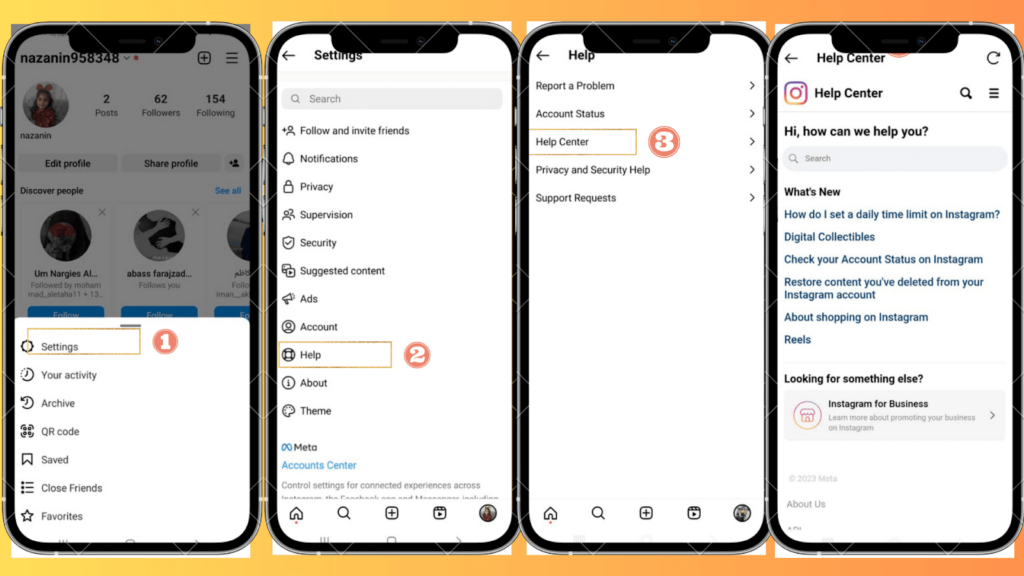 If you can't find a solution to your problem, scroll down to the bottom of the page and tap on "Report a Hacked Account," "Report a Login Issue," or "Report Something Else," depending on your issue.
Follow the prompts to report your problem, and provide as much information as possible.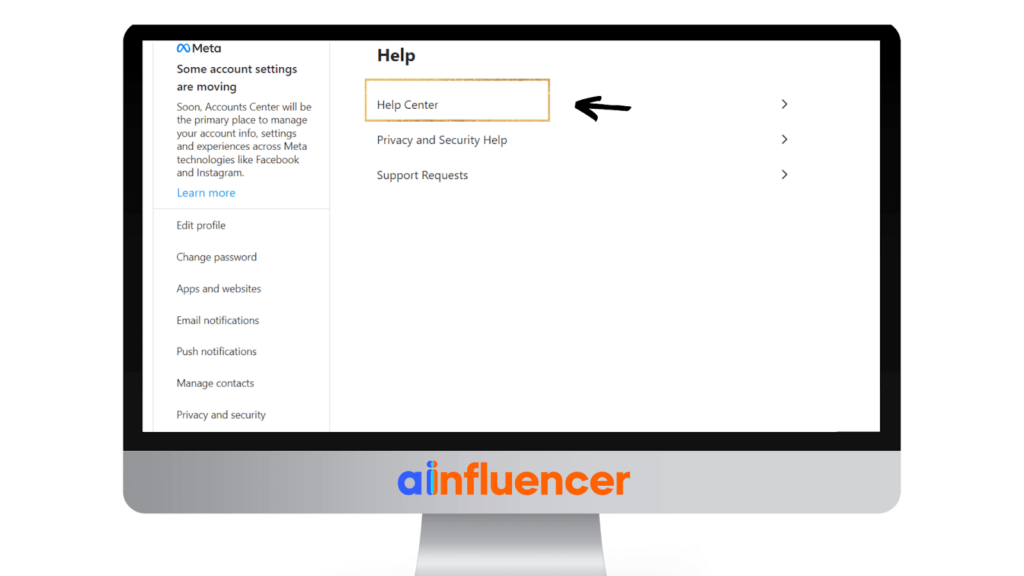 Note that Instagram support typically responds to requests within a few days.
How to report bugs and glitches to Instagram?
If you encounter a bug or glitch on Instagram, you can report it to Instagram customer support by following these steps:
1. Open the Instagram app and go to your profile page.
2. Tap on the three horizontal lines on the top right corner of the app.
3. Scroll down and tap on "Settings."
4. Tap on "Help."
5. Tap on "Report a Problem.": You can report problems with content or abuse on Instagram using the reporting feature within the app. To do this, go to the profile of the person or page you want to report, click on the three-dot icon in the top-right corner, and choose "Report." Follow the instructions to report the issue.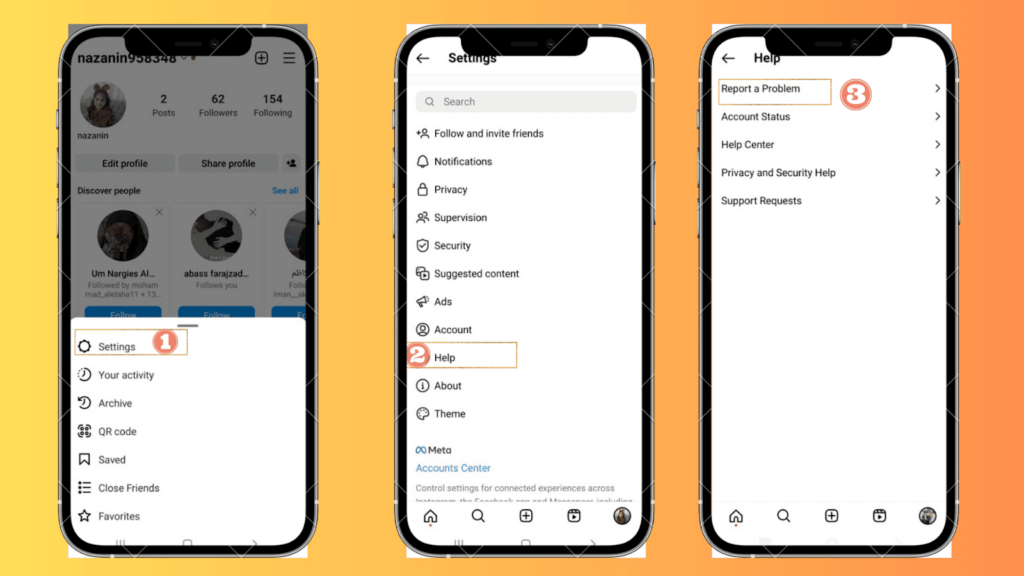 From there, you can select the issue you are experiencing and provide additional details, such as screenshots or videos.
Once you have submitted the report, Instagram customer support will review it and work towards fixing the issue.
Additionally, if you would like to provide feedback or suggest new features, you can do so by tapping on "Feedback" in the same "Help" menu.
Other ways of contacting Instagram
Don't worry if contacting Instagram didn't work in the ways that we taught you. There are other ways that we hope work for you: 
#1 Contact Instagram Support
You can contact Instagram support by using the app's built-in feature. To do this, go to your Instagram profile, click on the three-line icon in the top-right corner, and then select "Settings." From there, go to "Help" and then select "Report a problem." You can then describe the issue in detail and submit it to Instagram's support team.
#2 Email support
You can also email Instagram support by sending a message to their customer service email address (support@instagram.com). Make sure to include as much detail as possible about your issue, including your Instagram username and any relevant screenshots or error messages.
#3 Instagram phone number
Currently, Instagram does not offer phone support for its users. However, if you are facing severe issues such as account hacking, you can contact Facebook's customer service team, which owns Instagram.
Conclusion
In conclusion, Instagram has a comprehensive help center, reporting feature, email, and in-app support for resolving user problems. If you need immediate assistance, the best way is to report issues through the app or email.
FAQs
1- Can I chat with Instagram customer service?
No, Instagram live chat doesn't support it.
2- Does Instagram respond to emails?
Instagram makes it nearly impossible to actually get someone on the phone or to respond to an email.
3- How do I contact Meta support?
Click "Help" at the bottom left and then on "Help" again in the submenu. A new menu will open on the right that allows you to select topics or provide information and start a chat, similar to the Instagram help center.