7 Creative ways Brands Can Use Instagram Guides
Since Instagram evolved from a photo-sharing app into a marketing platform, many and various features are added to improve user experience as well as its efficiency – shoppable posts, story stickers, and Instagram reels, to name a few.
However, there is another aspect to consider: how creatively do you use them?
Instagram marketing is all about creativity, and with the introduction of Instagram Guides, you must wonder how you can reap the benefits of this new feature.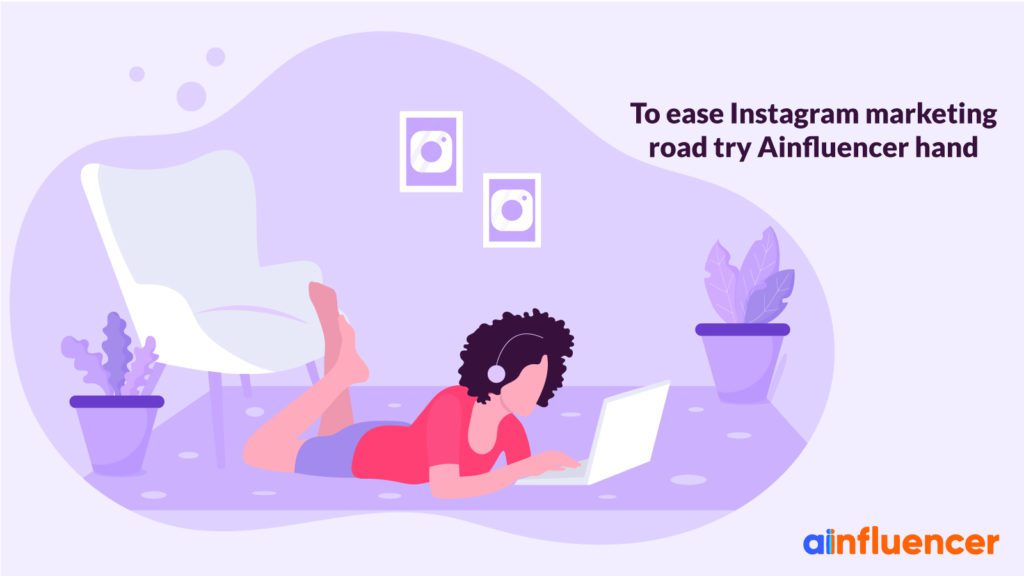 What Are Instagram Guides?
Instagram Guides are easy-to-use, practical, and interactive which leaves a lot of room for creativity. It allows you to share longer-form content in the dedicated tab on your Instagram profile. In other words, it is an in-app mini-blog.
Guides have expanded their contents. Although it used to be all about mental health and well-being, here are 3 different lead formats you can choose from: 
Posts
Compile and recommend the posts you have created or the ones you have saved from other accounts.
Products
Recommend your products or the ones you are interested in from other shops.   
Places
Recommend any places you wish, from your own city to other spots all across the globe.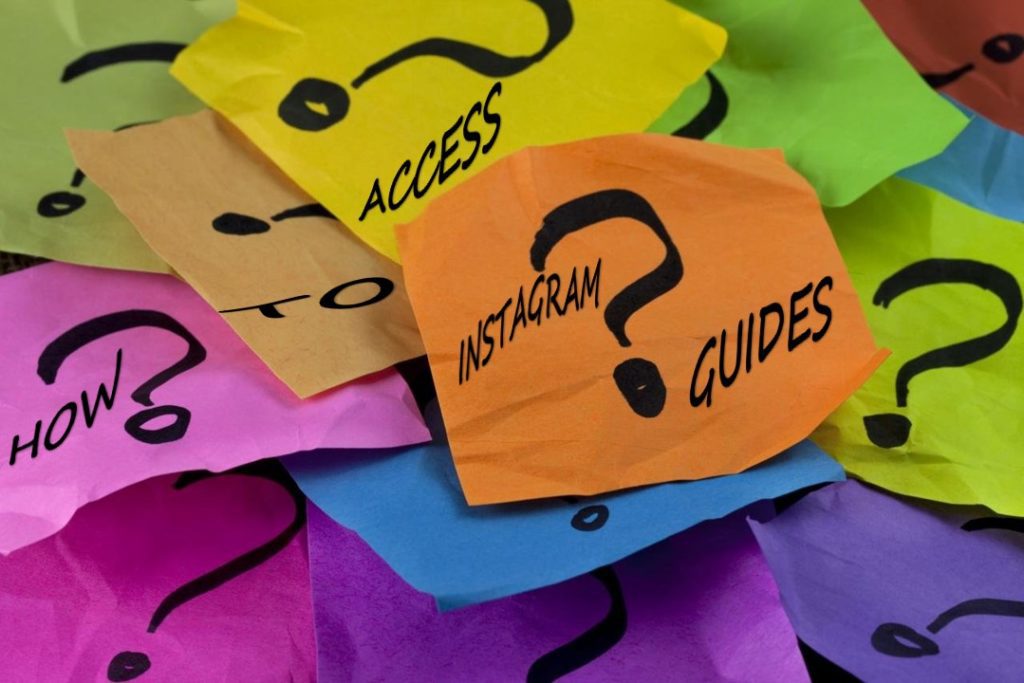 How To Access Instagram Guides?
Should you be intrigued by the idea of guides by now, follow these steps to create your own guides.
Step #1 – go to your Instagram profile and tap + icon on the top right of your screen.
Step #2 – select Guide from the Create New menu.
Step #3 – choose the type of guide you want to create: posts, products or places.
Step #4 – add content to your Instagram guide.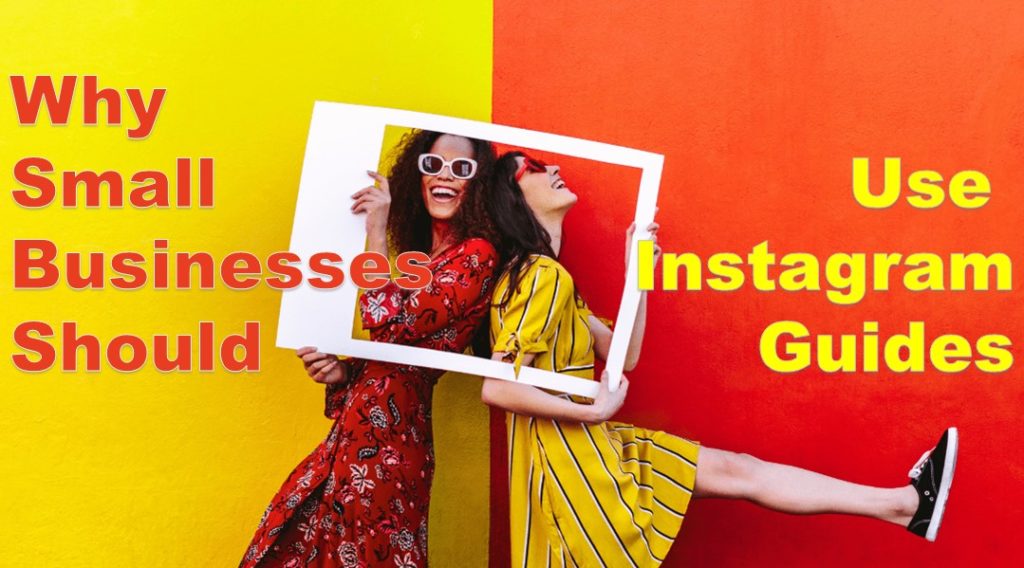 Why Small Businesses Should Use Instagram Guides?
It did not take long for small businesses to realize they can still find their best deals by online marketing regardless of the size of their business. With Instagram growing bigger as a promising platform for marketing, more and more small businesses are taking to it. However, as a small business it is of great importance to have a distinctive strategy in order to stand out.
So if you ever wonder what role Instagram plays in here, the answer will be major, definitely a major role. The following reasons will demonstrate this role, and inspire small businesses as well to think of their own attitude towards this feature.
Do not leave your valuable contents on your feed
If you hope that users will search for the content you value and find every single one of them, then you are probably wrong. Instead, you can put your posts together, and be sure that these curated posts will allow you to be also creative with them as you make your content user-friendly and perceptible.
More contents of yours will be shared
Think about it, how many times each and every one of your posts was shared by your audience? Compare this with the numbers of posts that will be shared if one of your guides is shared by your audience.
The latter will certainly have impact on having more people to follow you.
You can use guides to create catalogs of your products or services and find a creative use for them. For instance, you could use them in holiday seasons for gifting ideas, share your best-sellers, DIY hacks, and anything else which your audience might find interesting.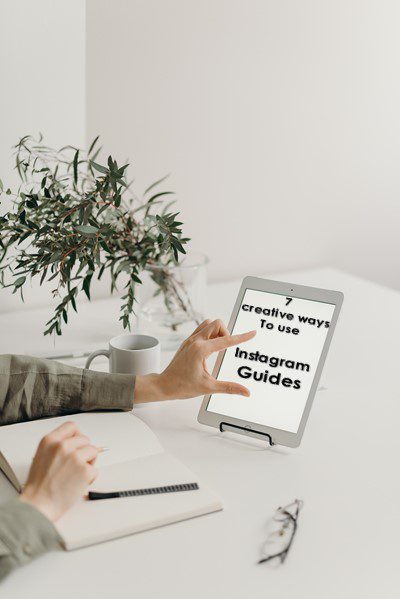 7 Creatives Ways To Use Instagram Guides
1. Develop Gift Guides
You can both show your audience how much you care about them and promote your brand at the same time. Whether it is holidays or a perfect occasion such as Mother's Day, gift ideas always prevail.
2. Generate Highlights
You can benefit from highlighting your products and organizing your content for your audience. Here are some ideas to generate highlights and organize them based on the following categories.
demographics
new releases
best sellers
3. Give tips and instructions
Use this feature for how-to guides and provide your audience with an insight into the tricks of the trade. There are many people who have the ambition to do what you are good at, and they always welcome some additional practical information.
Imagine yourself as a phenomenal writer, and think of your followers who are eager to start writing. Make a list of your tips and you will incline them to share it with others who are potentially your future followers.
4. Provide travel guides
When Instagram was launched in 2010, it was mainly popular with vacationers sharing their treasured moments in a breathtaking spot. Now that Instagram has also fulfilled its potential to be a huge platform for business, it is high time this feature merged these two worlds.
If you are an influencer who also travels a lot, you can provide travel guides full of inspiration from choosing a destination, visiting a local gem, or recommending a wonderful place to stay.
5. Create roundups
Roundups are also known as summaries are great to collect information regarding cyclic intervals every month or every year. There are many brands highlighting their products simply as a roundup with the title of "Year in Review".   
6. Answer to frequently asked questions
For small businesses it is vital to create conversation and interact with followers. this builds up loyalty, however, it could be time-consuming as well.
Instagram guides allow you to do this effectively with a better presentation and save a lot of time.
7. Offer resources
Last but not least, since Instagram guides became available for everyone, users found different ways to utilize the feature, but it was initially designed to spotlight helpful resources and wellness content. Use these resources as an inspiration for your business and find a link between your area of work and society's mental health.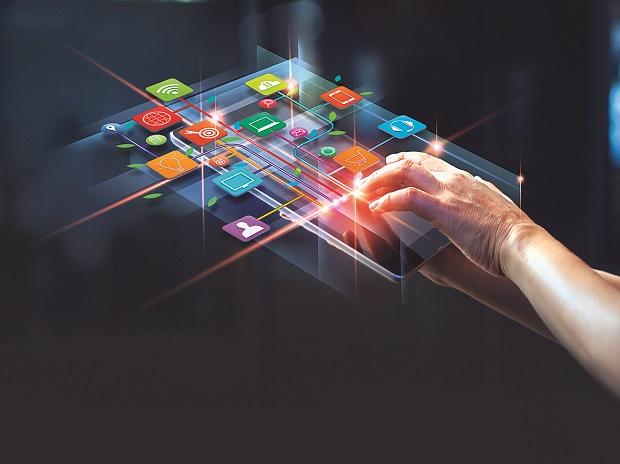 Conclusion
We are already familiar with longer contents such as IGTV. Instagram guides as a mini-blog in the Instagram app is expected to get more exposure in 2021. Whether or not Instagram adds more features like "saves" or "in-depth analytics", this will be a good opportunity to put creativity to good use.
Using guides right will make them an effective tool to expand your business and provide your audience with a deeper insight into your mindset.
Which of these ways did you find more inspiring to start creating your guides with?