Influencers have gained widespread popularity across the globe, and influencers in Armenia are no exception. These influencers, from lifestyle and fashion enthusiasts to tech experts, leave a lasting impact with their unique content and voices.
They connect with audiences on social media, sharing their experiences and expertise. They're creative trendsetters who can impact marketing, build communities, address social issues, and shape culture globally. In this article, we'll introduce you to the hottest Instagram influencers and bloggers in Armenia.
Let's get started!
15 Best Instagram Influencers in Armenia
Discover the top Armenian Instagram influencers, follow them on Instagram, and enjoy their content.
1. Awez_darbar (30.4 M Followers)
With 30 million followers on Instagram, Awez Darbar, an influencer in Armenia, claims the top spot on our list. He's a content creator and entertainer who has risen to Instagram stardom. As we discussed, his content primarily revolves around entertaining people through dance, and he's been doing an impressive job at it.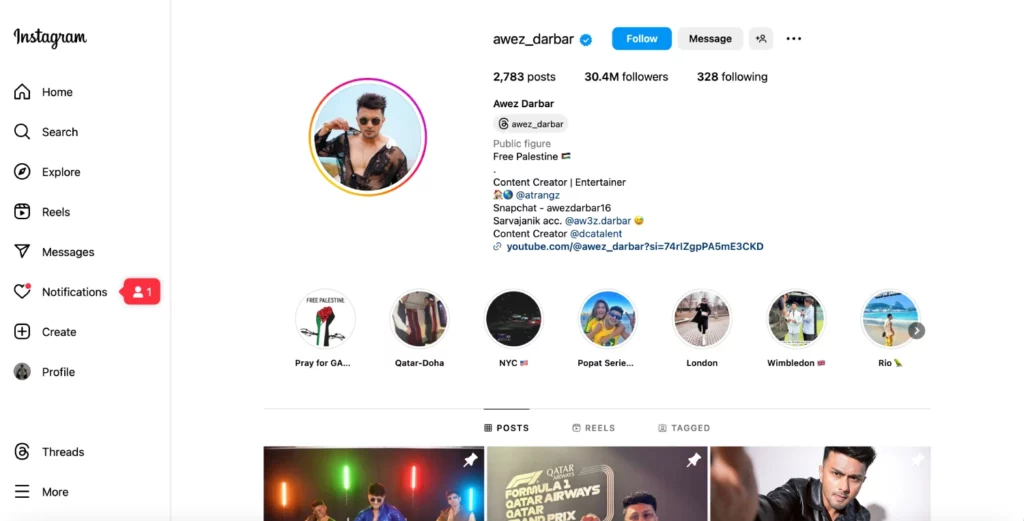 2. Anivar77 (4M Followers)
A musician and influencer from Armenia, Anivar has 4 million followers on Instagram. She primarily shares her family life, emphasizing her role as a loving mother to her two kids. Additionally, she has posted some videos of herself singing. She's not only talented as a musician but also thoughtful as a mother.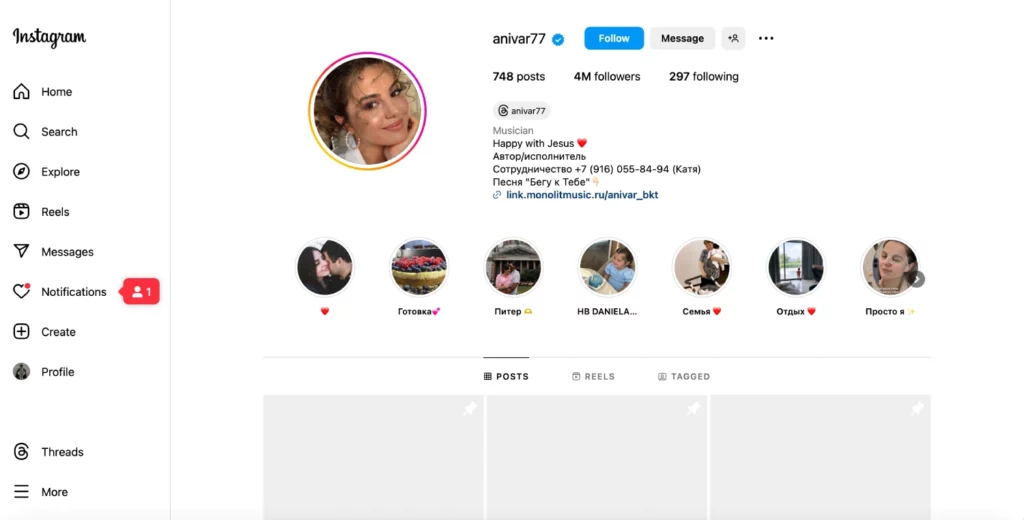 3. Rayanhayek( 2.7M followers)
Looking for a well-known blogger and influencer? Rayan began his career in 2018 by sharing videos on his Instagram account. Over time, he has conducted significant TV interviews and, as of 2021, launched his career as a host.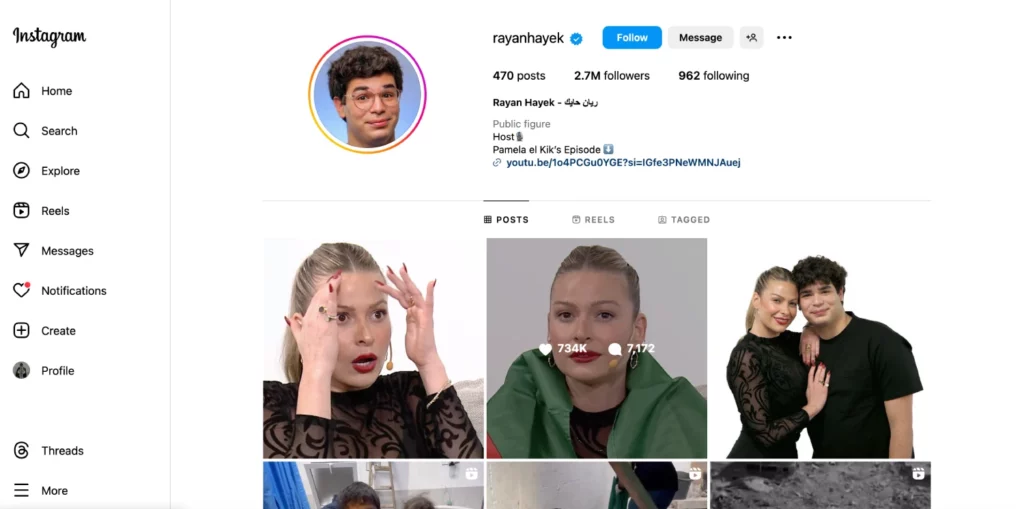 4. Doralibiaoficial (1.2M Followers)
A popular musical artist from Armenia, with 1.2 million followers. Dora is pretty famous on Instagram. Her content is mostly about her singing in public and her concerts. She also has been posting some pictures of her family.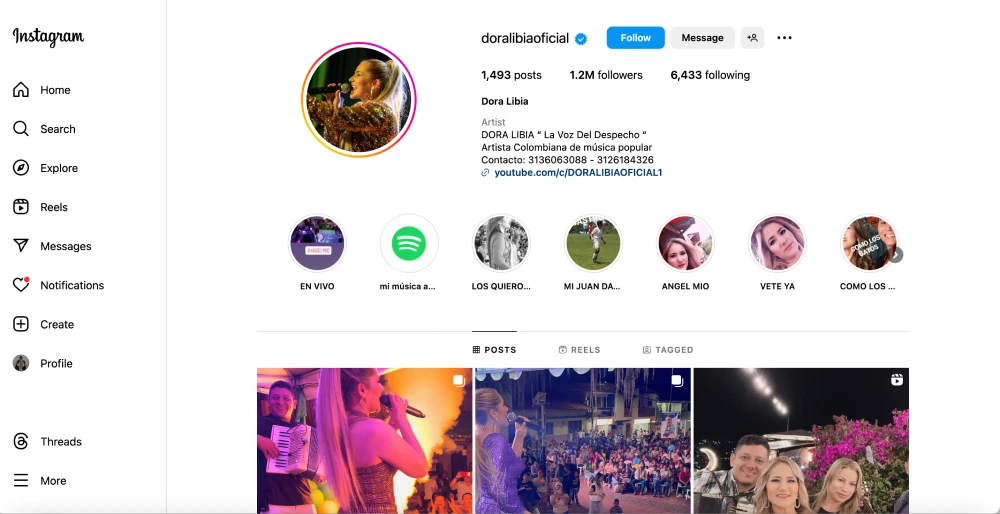 5. Serjtankian (1.6M Followers)
Serj is an Armenian-American musician, widely recognized as the lead vocalist, main lyricist, keyboardist, and occasional rhythm guitarist of the heavy metal band System of a Down.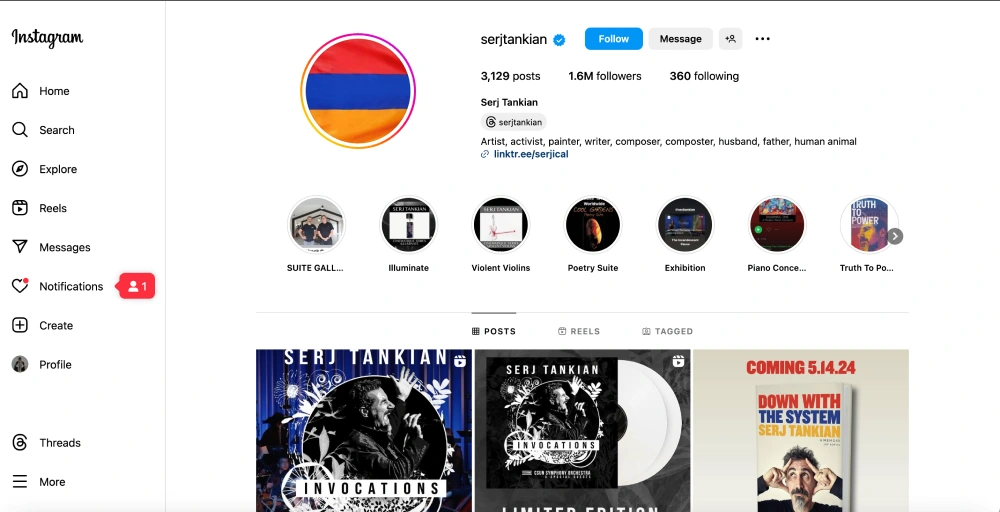 6. Kristinazgibneva (1M Followers)
Kristina, a blogger with 1 million followers, specializes in sharing amazing food recipes. Her focus centers on instructing her audience to create sweet treats, including pancakes, cheesecakes, and more.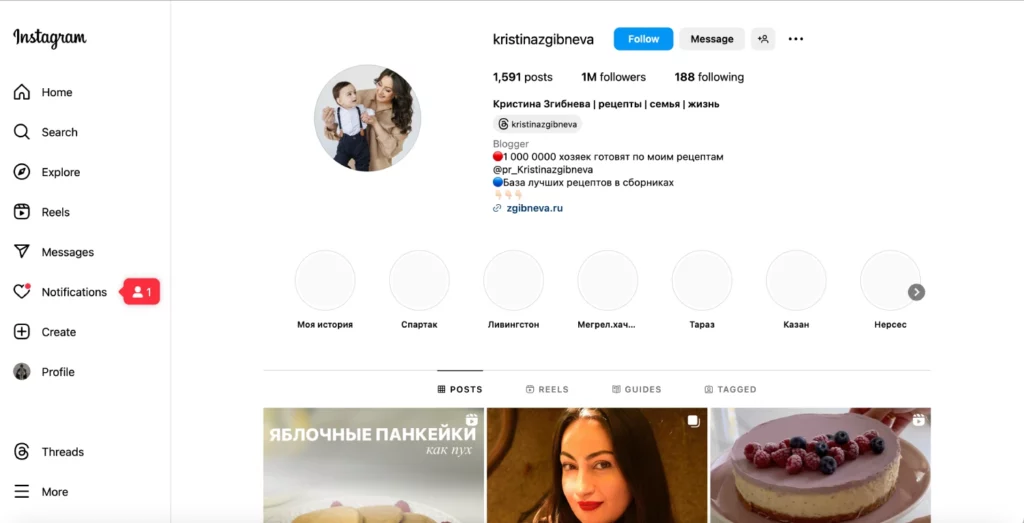 7. Anahitadamian (967K Followers)
A super hot musician with 967k followers is an Armenian influencer named Anahaita Damian. Currently, she's spotlighting herself, and her content primarily revolves around her daily outfits and personal life.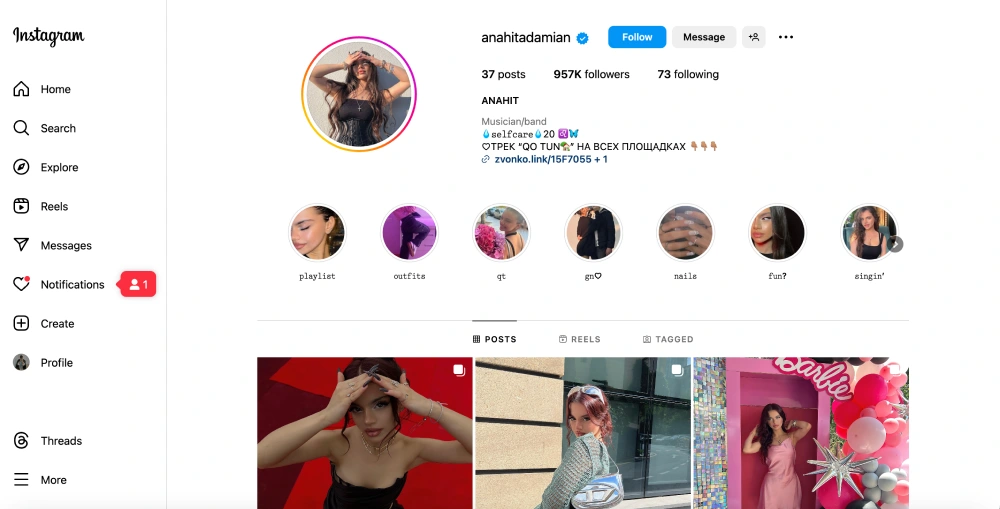 8. Vagnich_st (850K Followers)
Here is another influencer and blogger in Armenia, as you can see, Vagnich is in love with cars and his content on Instagram is all about super luxury cars.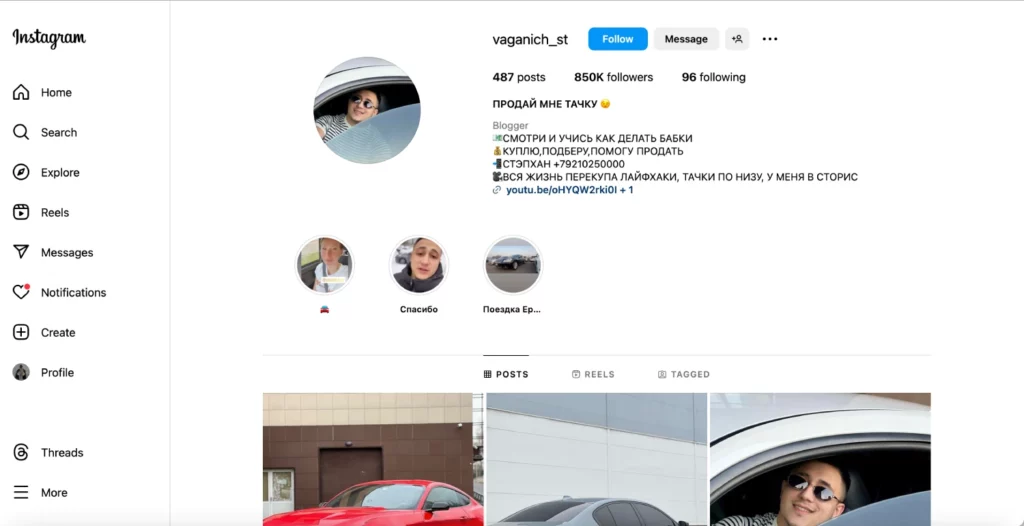 9. Nazenihovhannisyan (571K Followers)
This one here is a notable Instagram public figure with 571k followers. In addition to her Instagram presence, she runs a popular podcast YouTube channel that has gained significant attention.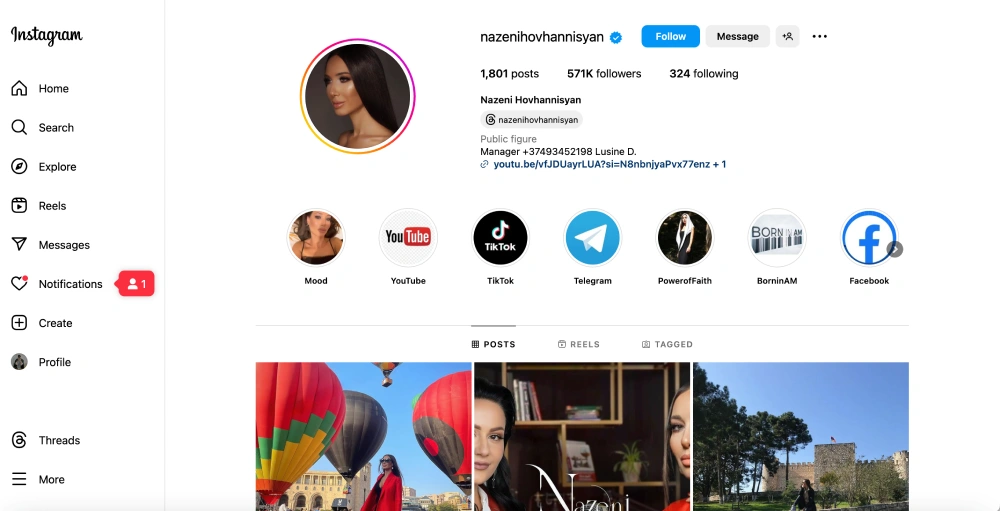 10. Taniasarin (504K Followers)
Just like most of the influencers, Tania's content typically includes her daily outfits and the events she has attended as a guest.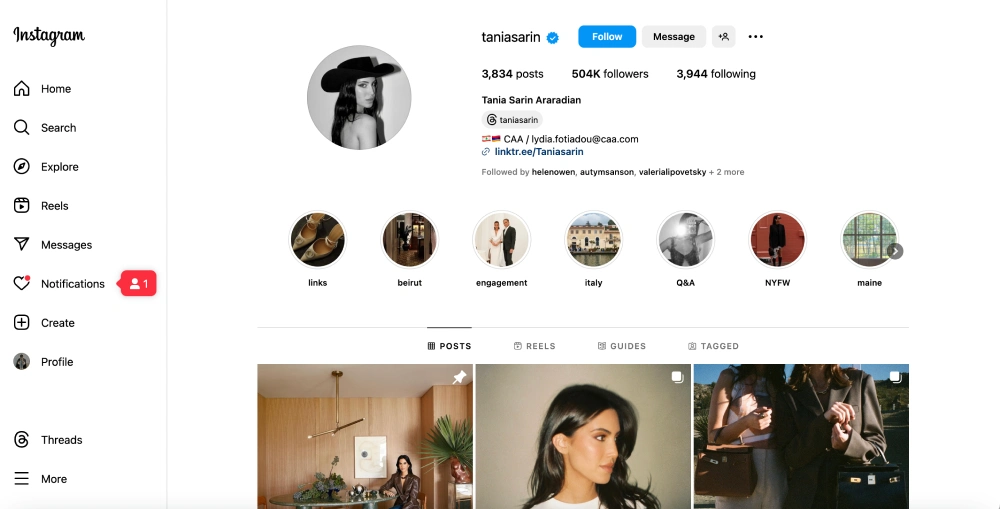 11. Griggevorgyan (372K Followers)
Not everyone can be an artist, comedian, TV host, and producer all at the same time. Griggevorgan's content mainly revolves around the shows he hosts and his comedic videos.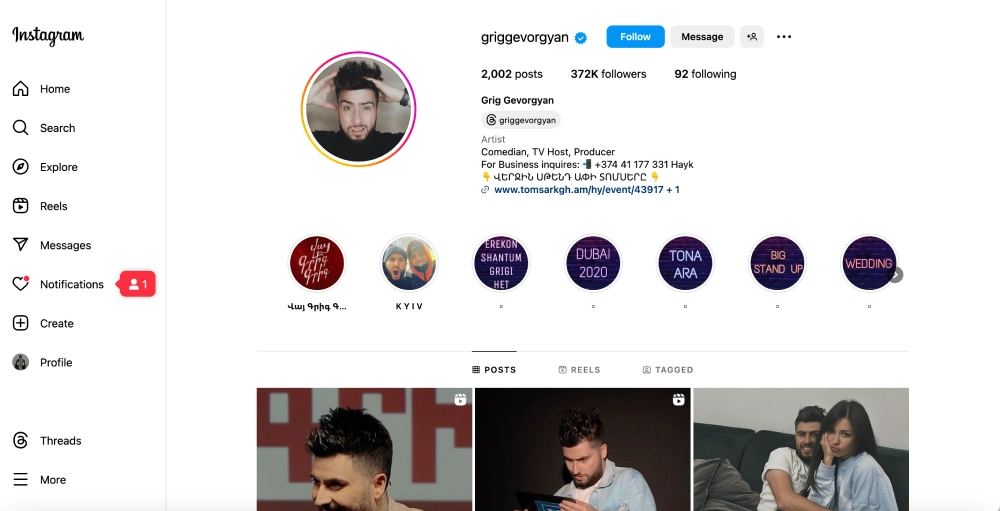 12. Dovlatyan_anna (334K Followers)
Anna is another influencer in Armenia. She wears multiple hats as a musician and the CEO of White Times, a wedding planning company. Additionally, she's an animal lover, expressing her concerns for shelter dogs.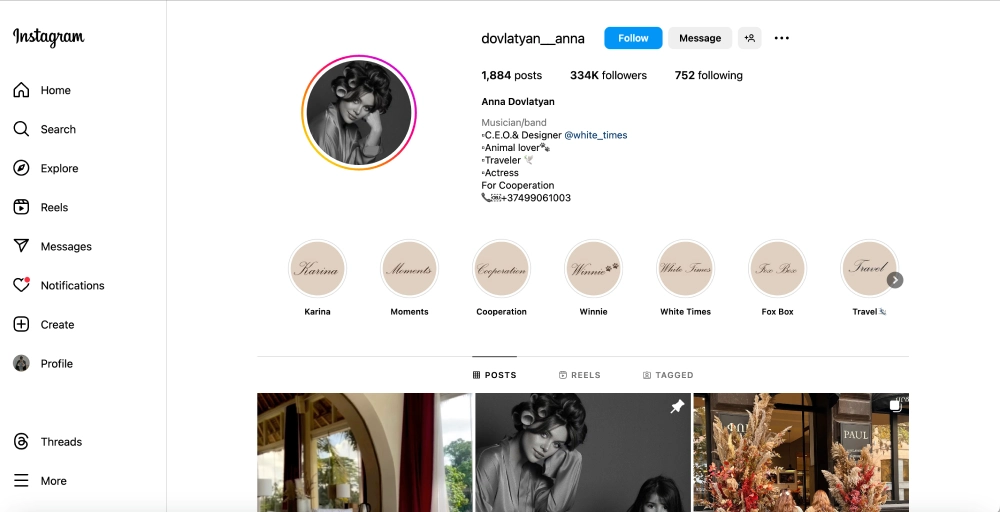 13. Anita_avetisyan (319K Followers)
She is a singer and actress with over 300k Instagram followers. She provides glimpses of her daily life through beautiful self-portraits.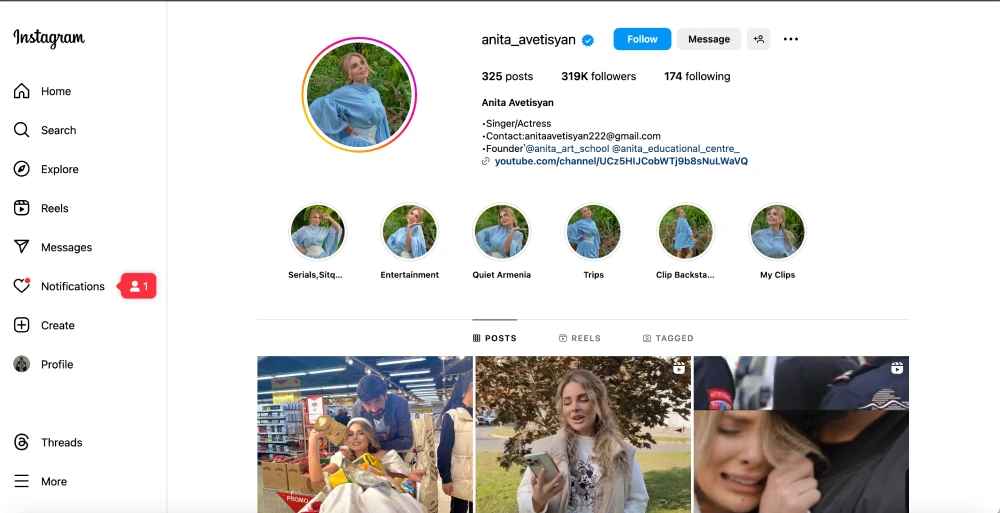 14. Jannabutulyan (288K Followers)
Do you know Janna, the very popular actor from Armenia with over 200k followers on Instagram? Her posts predominantly feature herself.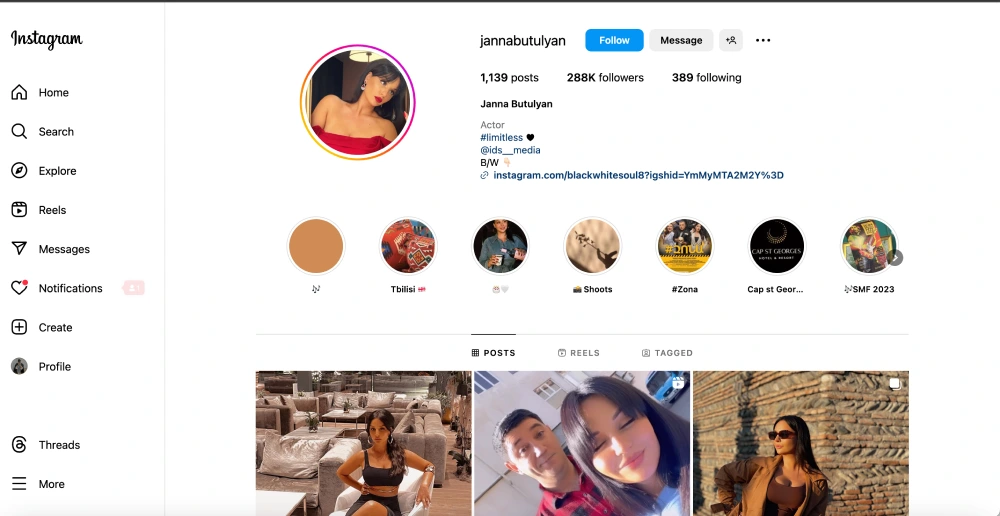 15. Vanoyan_Liana (281K Followers)
Vanoyan is a stunning and popular influencer in Armenia. She comes across as a comedian and actor in her content.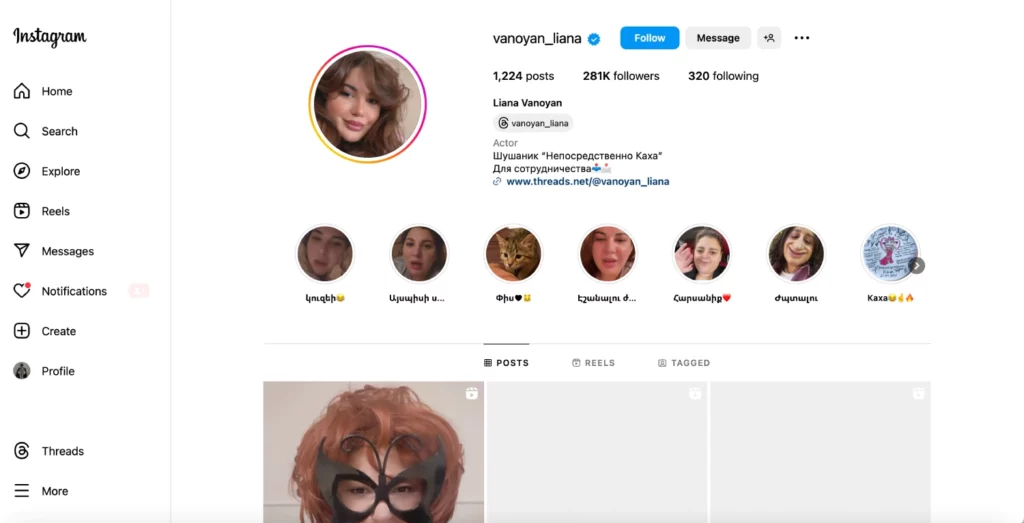 Conclusion
Instagram influencers add creativity and influence to the platform, connecting, inspiring, and engaging with their followers. They cover various topics, including Armenian culture, showcasing Instagram's global reach and Armenia's enduring creativity and connection.
FAQs
1. Who Is The Richest Instagrammer?
Cristiano Ronaldo still holds the top spot for potential earnings, making an average of $3.2 million per post, up from $2.3 million last year.
2. How Much Does Instagram Pay For $1 Million Views?
Instagram doesn't pay for views on your content. They have advertising options for businesses to promote their content, but regular users need to be paid for engagement on their posts.