One of the biggest challenges for any business is knowing what our audience wants, what they are looking for, what their needs are, and how to help meet that need.
Customer feedback is a great and amazing asset for any business that gives us a true and accurate view of our customers and their needs.
No matter how big your business is, collecting and analyzing feedback is critical to understanding your customers, their pain points, expectations, and needs.
Why Collecting Customer Feedback on Instagram is Important?
Collecting customer feedback is one of the best ways to understand your audience and build a stronger sense of community on Instagram.
Instagram has over one billion users and these people are very active on the platform. For example, an average user spends around 53 minutes each day on the app.
80% of Instagram users follow at least one brand on the platform and over 200 million visits at least one business profile each day.
Collecting Customer Feedback on Instagram
Chances are that your customers find Instagram to be a great place to establish a connection with their favorite brands in a genuine way.
Instagram allows users to express themselves towards a community and retrieve information about brands, so customers are more likely to engage with brands on the platform.
Put a link in the story (Swipe Up)
If your page has more than 10K followers, you can invite them to visit the link in bio for more information, in addition to the brief information that you provide to them in the story section!
This feature provides customers with quick access to your popular webpages, which helps drive more traffic to your site.
With clickable Instagram Stories, you can write a compelling call-to-action that encourages your followers to take customer feedback surveys without leaving the app.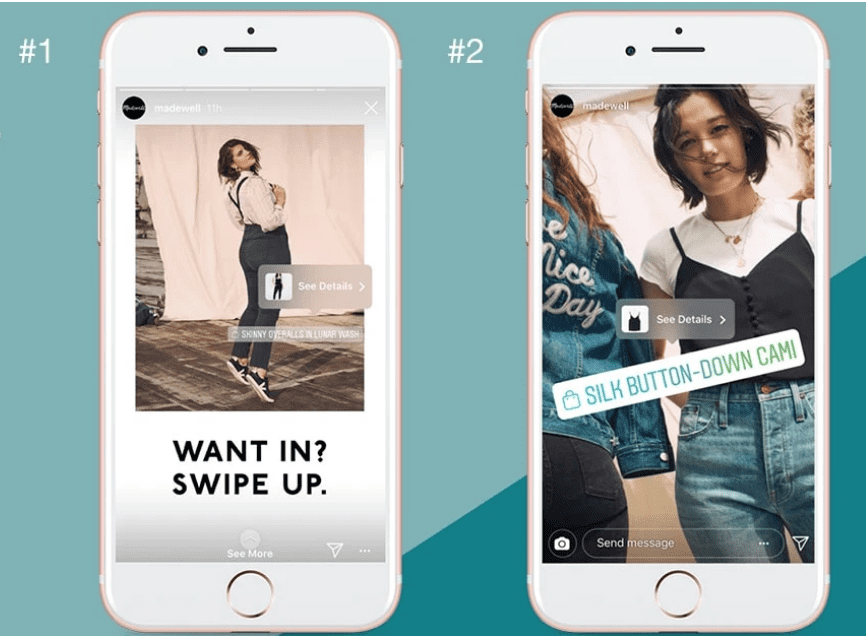 Create Polls
With the poll sticker, you can collect feedback from your audience in an easy, quick, and engaging way. Polling your customers gives your insight into the products your audience is either interested in, excited about, or prefers.
Why do we love the poll sticker? Because with the tap of a finger, your audience chooses their favorite option in a few seconds, instantly giving you their feedback
Then you can contact people who voted for receiving brand news via email to ask them to join your email list – it's a great way to establish a connection with your potential customer and get business results.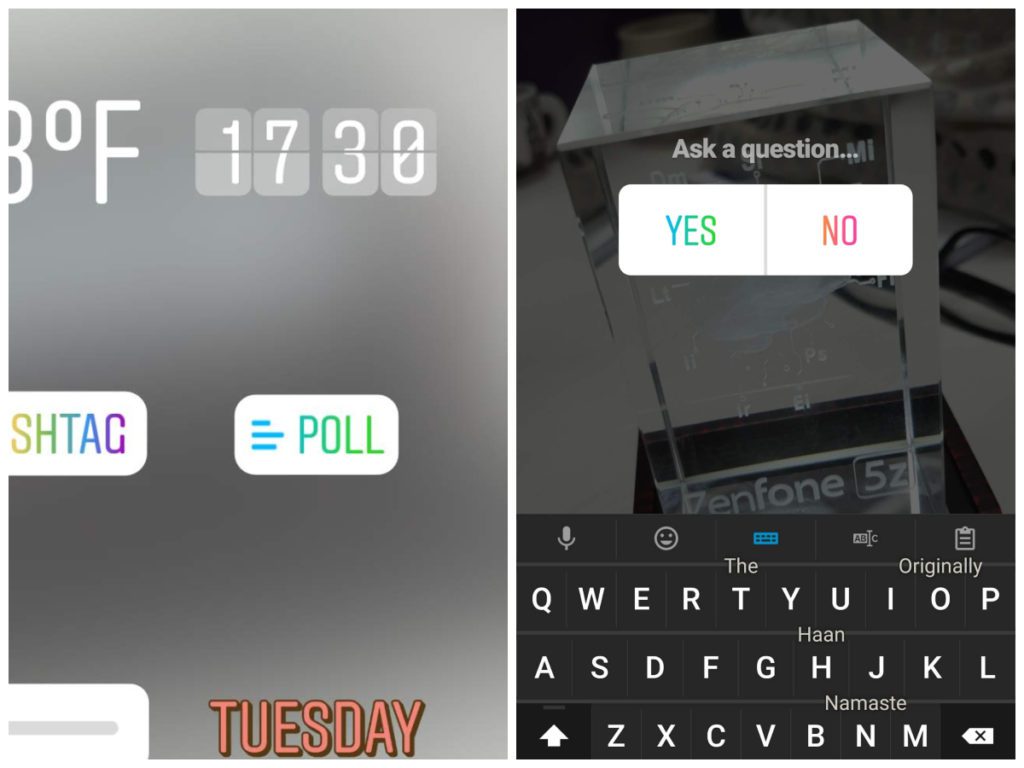 Question Sticker
The questions feature in Stories is one of the best ways to get to know your followers, users, and future customers. You can use the information provided for market research, developing future products, and understanding your target market better. Best of all, you'll be the only one that sees the replies. Since the stories go away in 24 hours, you'll want to make sure you have a way to keep track of the responses.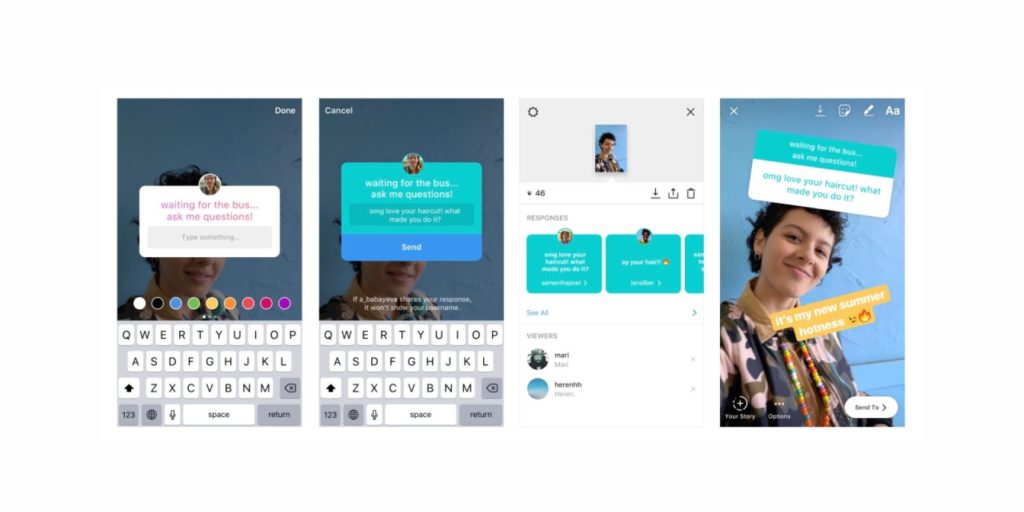 Quiz Sticker
Another great feature to engage your followers and collect feedback is the quiz sticker. Since people love quizzes, it attracts followers, so brands can use this feature for business.
It's easy to get the quiz results and see who responded and how they did it by swiping up the Instagram Story. This information can help businesses understand how well followers know their company and product or what preferences they have.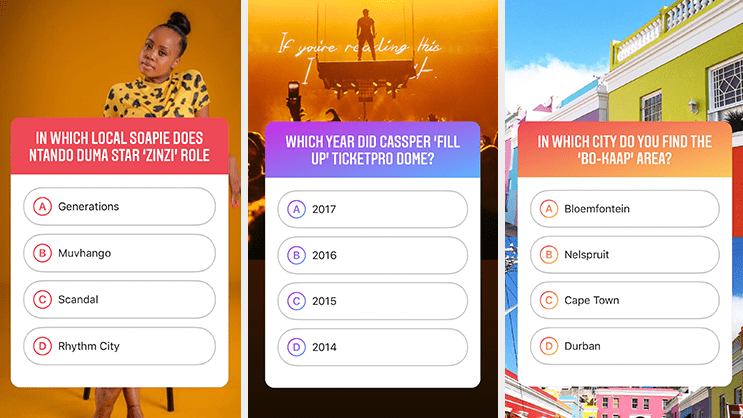 DM Me Sticker
The Instagram DM Me sticker lets you collect feedback and create a more intimate rapport with your audience.
Make sure you can manage an influx of messages in your Direct Messages, and use this sticker to have one-on-one conversations with your community. Make note of the feedback you receive to inform your content strategy moving forward.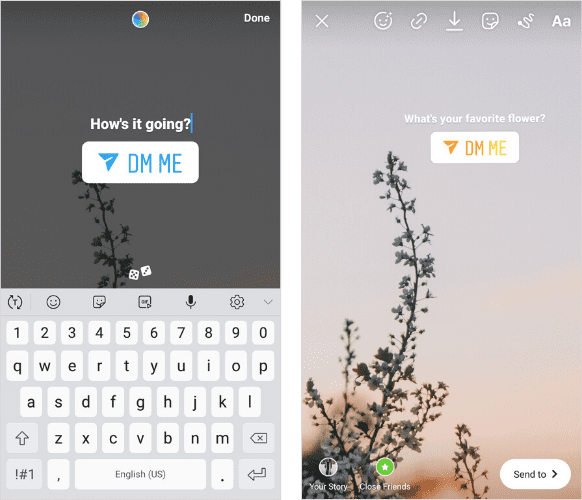 Emoji Slider
This Instagram Stories sticker helps to use an emotional appeal and therefore encourages followers to take action faster. In other words, it's interesting for people to use the emoji slider to share their thoughts about your product.
The emoji slider helps brands understand how individual friends answered as well as the average answer.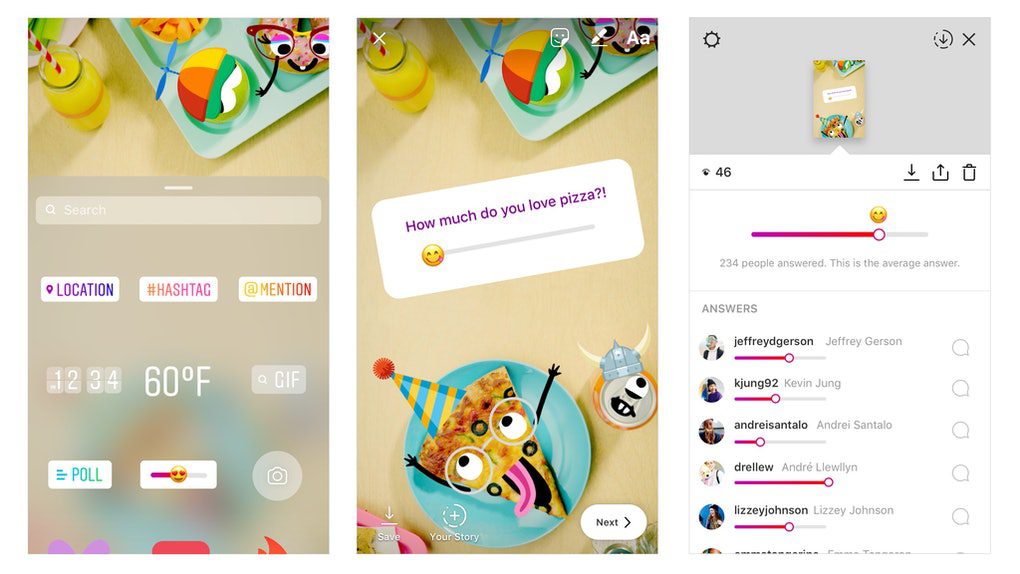 Partner with Influencers
Partnering with influencers on Instagram can not only introduce your brand to new audiences and drive traffic to your site; it's also an opportunity to collect valuable feedback from potential customers.
Ask users to direct you
Instagram is a great social network for connecting with different users. Why not ask your users to send you a message using Instagram Direct? Usually, users who want to send you a message for the first time have a little trouble, but if you can get them to your direct for an excuse, they will start communicating with you. Encourage your users to give you a direct.
Run a Giveaway
Contests and giveaways help brands of all sizes achieve their goals faster. People love free stuff, and they're willing to fill out a survey for a chance to get something for nothing. This is where you can boost creativity and use the "how to enter" section to ask followers to share their thoughts about your product as one of the participation requirements.
Read Customers' Comments
If you believe that the numerous comments on your posts mean nothing, we have bad news for you. There are several reasons for keeping an eye on the comments: understand your followers better, establish relationships with them, draw inspiration, and get feedback.
Create Engaging Video Content
Creating engaging video content, like an IGTV series, helps humanize your brand and verbally encourage participation and feedback in the comments.
Conclusion
It is very difficult to communicate with users and build trust in them, but it can be done using some interactions and micro-interactions. On the other hand, to develop a business and Instagram page, you must communicate with your users! Is there a better tool for communicating with users than content? No!