Have you ever blocked your friend on Snapchat in a fit of rage? We've all been there and we have all suffered that uncomfortable feeling of regret. In such situations, knowing how to unblock someone on Snapchat becomes a true blessing!
While many individuals use Snapchat for business, the majority use this social medium to stay connected with friends and family members. Regardless of the reason why you use this platform, you might be wondering about unblocking someone on Snapchat.
In this article, we're going to show you the ropes. Here, we're going to discuss how to unblock someone on Snapchat and help you reverse your action and unblock your friend.
How to Unblock Somone on Snapchat (Android and iOS)
If the thought of someone you've been considering blocking has crossed your mind, we're here to give you step-by-step instructions on how to block a user on Snapchat as well.
To begin, tap on your Bitmoji avatar positioned at the upper-left corner of the screen.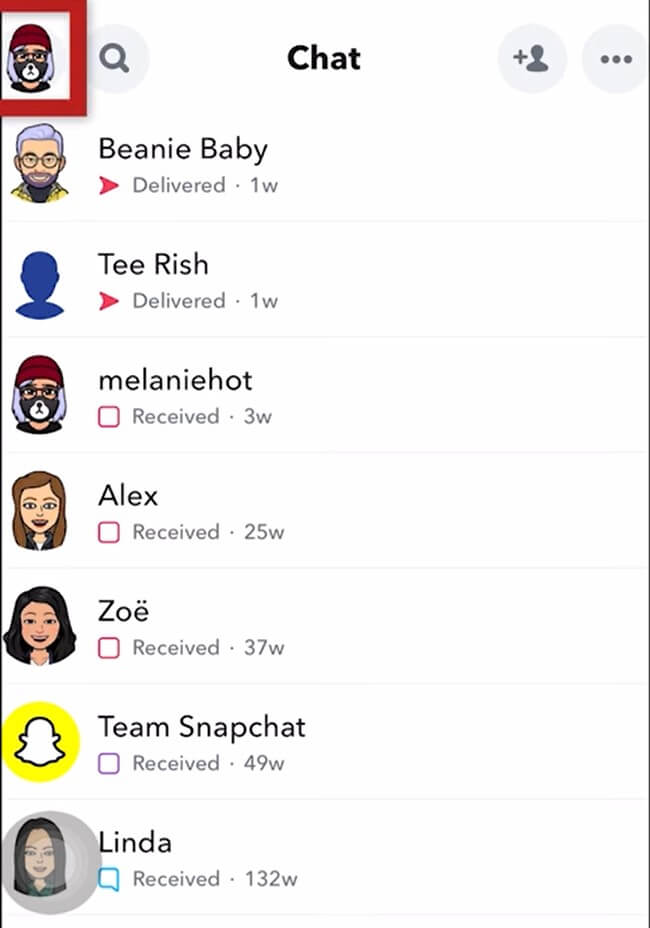 Once your profile page is displayed, tap on the Settings icon situated in the upper-right corner.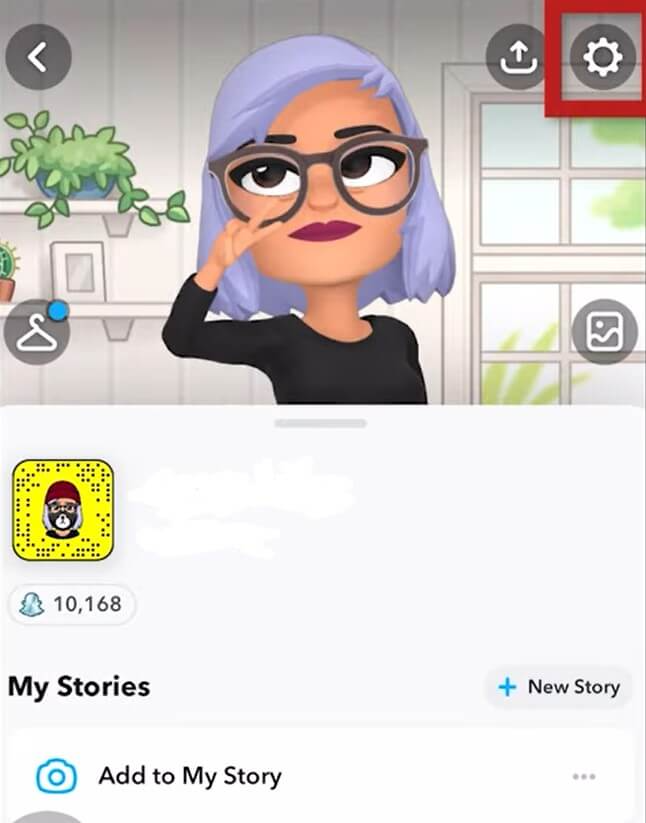 Continue scrolling downwards until you come across the "Blocked" option within the "Account Actions" section. Give it a tap.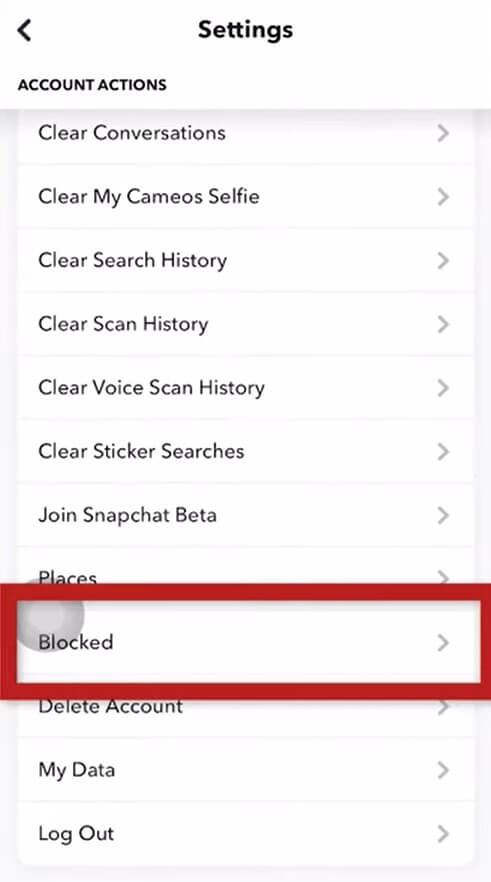 At this point, a comprehensive list of all the Snapchat users you've blocked throughout the years will be visible. To unblock a specific user, simply press the 'x' icon located next to their Snapchat display name.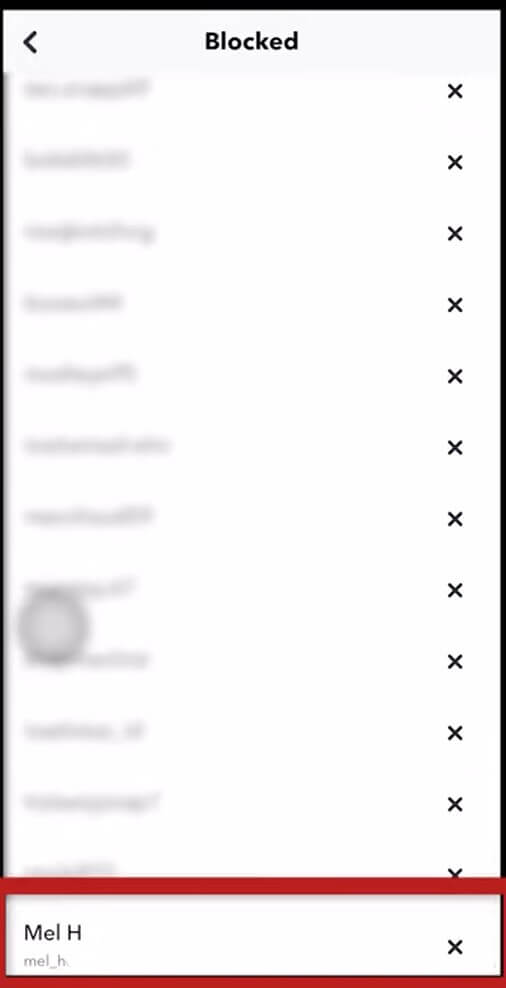 Then, a confirmation popup appears and you should select 'Yes', and that's it!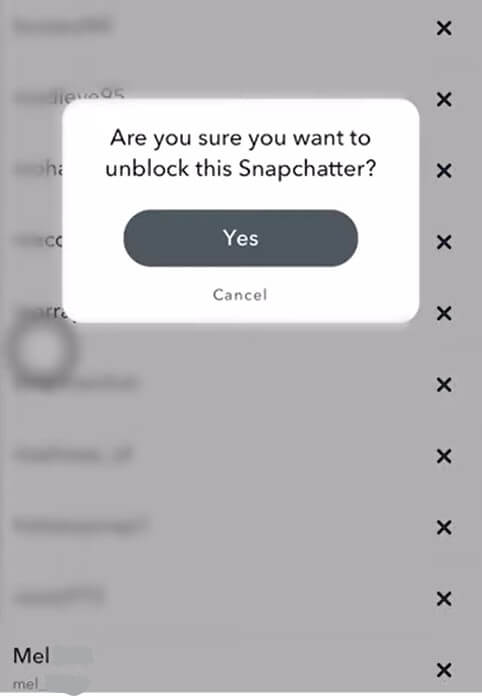 Pro Tip: If you're a devoted Snapchat user and wish to become a true Snapchat super fan while enjoying enhanced features, go for Snapchat Plus. There are lots of amazing features available on Snapchat Plus for a small fee.
What to Do After Unblocking Someone
Unfortunately, by blocking a user, they will be removed from your friend list. And you need to search for the friend and add them again.
To accomplish this, simply enter their username into the search field at the top. Next, tap on "Add" located beside their profile picture and username.
It should be noted that if your friend's account is not public, they will also need to add you back.
Tips on Unblocking Someone on Snapchat
So far, we've discussed how to unblock someone on Snapchat and give you the necessary instructions. Now, it's time to share some tips with you to make it more complete.
When it comes to blocking and unblocking users on Snapchat, it's essential to be aware of the limitations. In some cases, Snapchat imposes time restrictions on users who attempt to re-add friends shortly after blocking or unblocking them. If you have blocked, unblocked, and then tried to re-add someone within a short period, Snapchat may prevent you from adding them back for a duration of 24 hours.
It's important to note that when you block or unblock someone on Snapchat, the platform does not send any notifications to let them know. But, there is a possibility that they may figure it out. For instance, if someone notices that your account has disappeared, they might try to search for you using another Snapchat account and discover that they were blocked. Or, if they receive a new friend request from you, they may infer that you have unblocked them and are attempting to add them back.
If you wish to maintain a connection with someone on Snapchat without completely blocking them, there is an alternative option available. Instead of blocking, you can choose to silence notifications from that person. This way, you will still remain friends on Snapchat, and receive their snaps and chats, but without being disturbed by constant notifications.
Improve your Social Media Presence
Ainfluencer is an influencer marketplace that offers a free platform to help you establish a strong social media presence. With over 500,000 registered influencers collaborating with brands, Ainfluencer is an excellent opportunity for you. If you have more than 5,000 Instagram followers, Ainfluencer is delighted to welcome you.
Moreover, if you're looking to promote your products or services through social media, Ainfluencer is here to assist you. Simply sign up on this influencer marketing platform and discover influencers in your area.
The best part? Ainfluencer is completely free! Don't waste any time and sign up now.
Conclusion
So, unblocking someone on Snapchat is a simple process that can be done in a few steps. If you block your friend out of momentary anger and feel regret, no worries! You can unblock them in no time. But keep that in mind, the decision to block someone on Snapchat is personal and subjective. Regret is a natural response, but it is also essential to acknowledge the reasons that led to the block in the first place.
FAQs
Q1. How Can I Silence Notifications from a Specific Snapchat User?
To silence someone on Snapchat, follow these steps:
1. Open the Snapchat app and go to your Friends list.
2. Find the person you want to silence and tap on their name or Bitmoji to open their contact page.
3. On their contact page, look for the three-dotted menu icon located at the top.
4. Tap on the menu icon to reveal a list of options and select "Message Notifications."
5. From the Message Notifications menu, choose the "Silent" option.
By enabling the Silent mode for that contact, you will no longer receive notifications for their snaps and chats. However, you can still open and view their content at your convenience, without them being aware that you have silenced their notifications.
Q2. How Do I Block Someone on Snapchat?
To block someone on Snapchat, follow these steps:
1. Find the user you wish to block in your Snapchat chat list.
2. Tap on their name to open a chat with them.
3. In the chat screen, tap on the Menu icon, represented by three horizontal lines.
4. From the menu options that appear, select "Block."
5. A confirmation box will pop up. Confirm your decision to block the user by tapping on the appropriate button or option provided.
By following these steps, you will successfully block the selected user on Snapchat, preventing them from contacting you or viewing your content on the platform.