Although Snapchat is not as popular as Instagram and TikTok, young people and teenagers are fans of it. That's why many Snapchat models and influencers use this platform to attract users. With different filters and cool effects, sharing creative photos and videos is easier than before.
No matter if you are using Snapchat for business to find influencers and increase customers or use it for fun, these Snapchat premium models worth following. In this article, we will introduce you to top models to add on Snapchat.
Top Snapchat Models
Most celebrities and influencers are active on popular platforms such as Instagram, TikTok, or YouTube. However, some might use other platforms such as Snapchat to build relationships with their fans in a friendly interface. Here are the top Instagram models that you can also find on Snapchat.
Without any doubt, Gigi Hadid is one of the most known names in the fashion and modeling industry. Jelena Noura known as 'Gigi' Hadid is an American model born in 1995 who started modeling when she was only two years old. Her modeling career started when Paul Marciano (co-founder of Guess) discovered her and in 2012, she was the face of the Guess campaigns.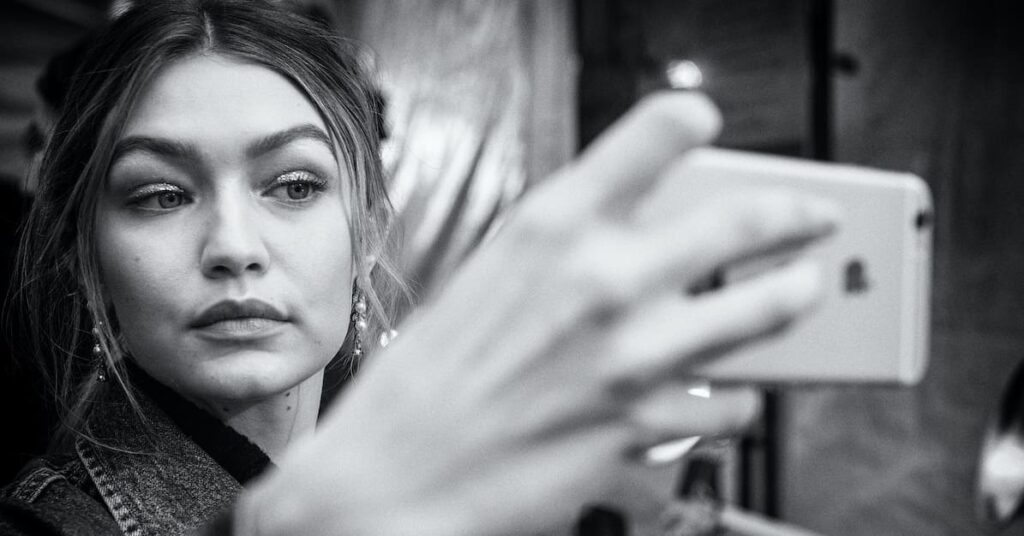 In 2014 Gigi got noticed internationally after she found her way to the list of top 50 models ranking on Models.com. Soon after in 2016, after appearing in Vogue magazine more than 40 times, Gigi was called an International model by British Fashion Council. Today she is one one the highest-paid models in the world.
She is now one of the premium Snapchat models with more than 7 million followers. On her Snap account, she shares photos with other models, behind-the-scenes photos, and funny videos with her friends. Hadid family is Palestinian, so if you see Gigi's name on the list of Asian models on Snapchat, don't get surprised.
We can definitely say that modeling runs in the Hadid family. Isabella Khairiah Hadid, Gigi's younger sister, is an American model born in 1996 in Wahington DC. She started her modeling career at the age of 16 by working with IMG Models company for the New York fashion week.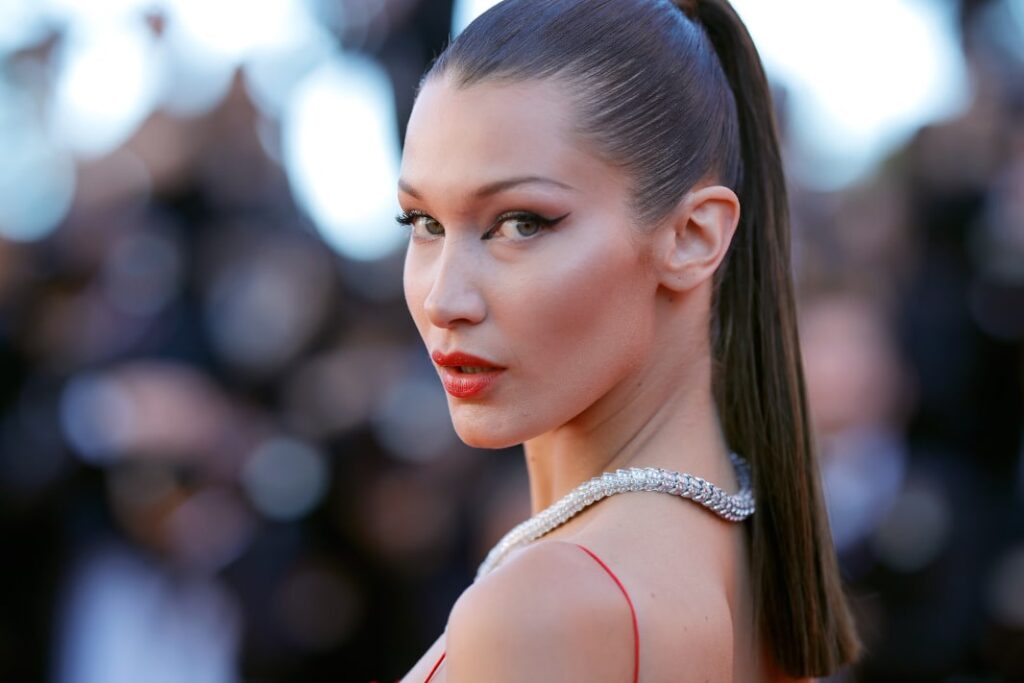 Till today, Bella has appeared on 29 magazine covers and has collaborated with famous and known brands including Bulgari, Carolina Herrera, Tommy Hilfiger, Ralph Lauren, etc. Also, she has won multiple awards for the Model of the Year since 2016.
Looking for female models on Snapchat, Bella Hadid is one of the active users with around 3 million followers. She is also active on Instagram where she has around 60M followers. So if you are looking for hot Snapchat models to follow, Bella is at the top of the list.
If you are a fan of pop music, you probably know Ariana Grande as she has won multiple Grammy awards. Ariana Grande is an American singer, songwriter, and actress born in 1993. She began her career in the music industry in 2008 at the age of 15 but mostly got noticed after playing a role in the Victorious television show in 2010.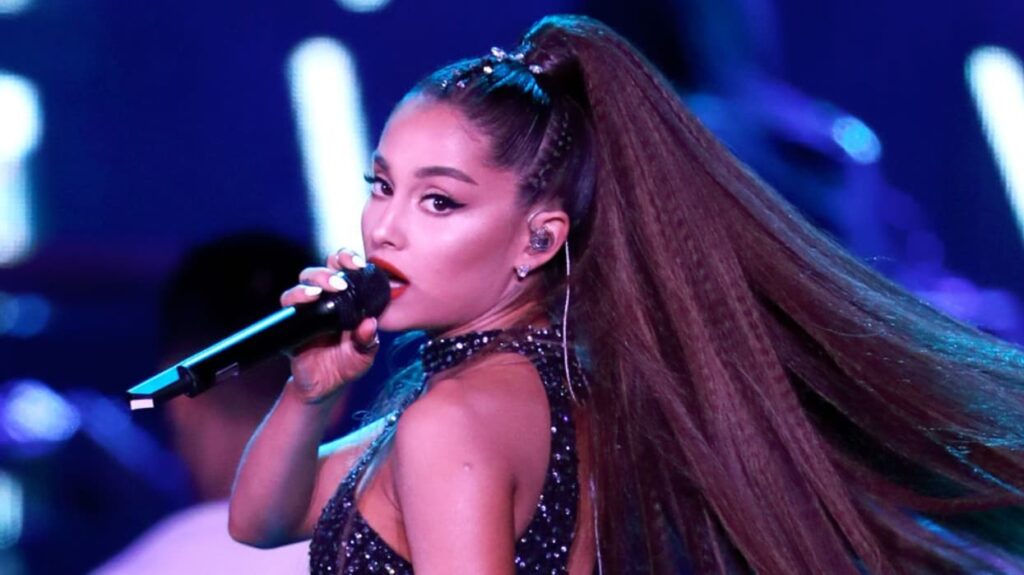 Ariana is now a known name in both fashion and music industry. Some of her rewards are two Grammy Awards, one Brit Award, one Bambi Award, two Billboard Music Awards, three American Music Awards, nine MTV Video Music Awards, and 30 Guinness World Records.
Ariana is now one of the hottest Snapchat models with more than 12M followers, even though she doesn't post that much. She used to share snaps with her friends and dog, but now she is taking a break from social media for her mental health.
The next star on our list of Snapchat models might not be as famous as the previous ones, but if you want to know what happens in a model's life, you need to follow her. Joan Smalls Rodriguez is a Puerto Rican model and television personality born in 1988.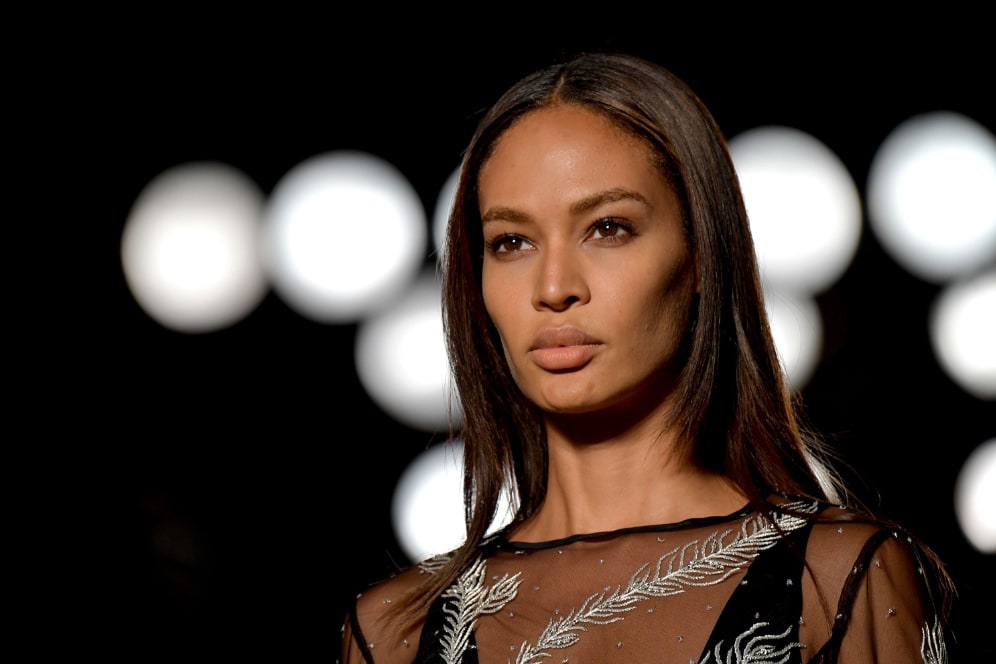 She started her career as a model in 2007 and professionally joined the IMG modeling agency in 2009. In 2011, she became the first Latina model for the known skincare and makeup brand, Estee Lauder, leading to her fame. After two years, in 2013, her name appeared in Forbes magazine for the first time in the list of highest-paid models.
If you check for Snapchat model names, Joan is one of the active users that share daily photos and videos of her life routine.
5. Hailey Baldwin @haileybisboring
If you like celebrity dramas, you probably know who is Hailey Bieber. Hailey is an American model and social media personality who has worked for famous brands such as Guess, Ralph Lauren, and Tommy Hilfiger. Borning in a millionaire family made her way to much easier.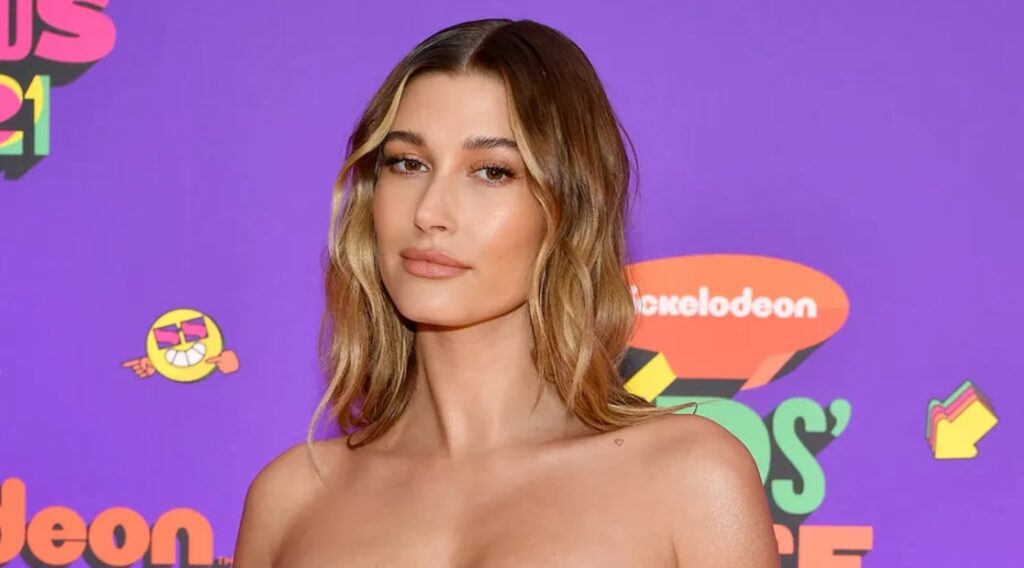 Her modeling career started by working with Ford Models agency and her first commercial campaign was for French Connection company in 2014. These days you can see her on all the famous magazine covers including Elle and Vogue. She mostly got famous after marrying Justin Bieber in 2018.
Hailey is active on all social media platforms including TikTok, Instagram, and YouTube. But after recent dramas with Selena Gomez, she decided to deactivate her Snapchat account. So, if you are looking for models to add on Snapchat, you need to search for her username after in few months.
Are you a fan of Victoria's Secret products and used to watch their fashion shows, you probably know Josephine. Josephine Skriver Karlsen is a Danish model born in 1993 who is best known for her work as Victoria's Secret angel.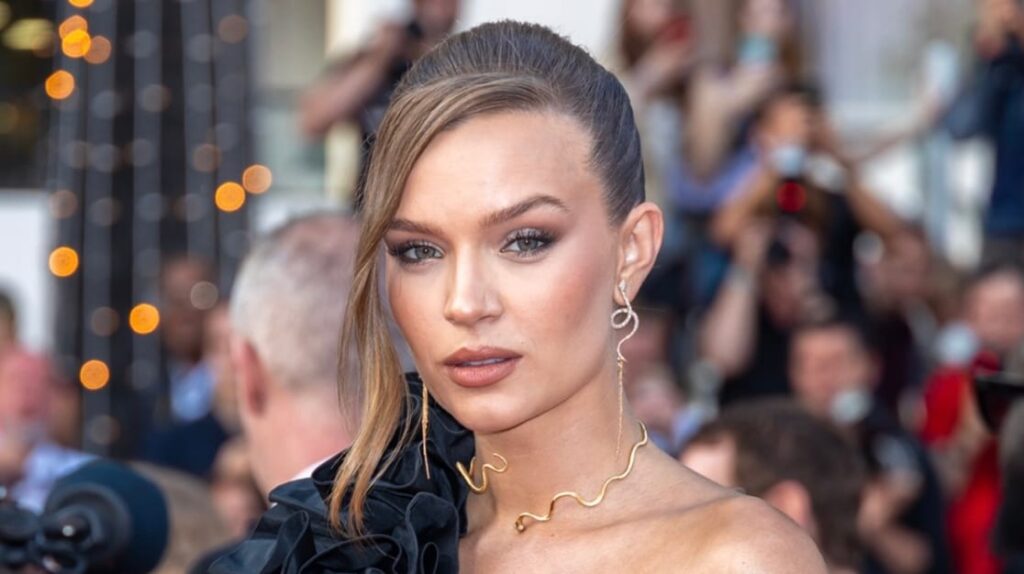 She started her career at the age of 15 and now has a catwalk for famous designer brands including Calvin Klein, Gucci, Dolce & Gabbana, Givenchy, Yves Saint Laurent, Valentino, Alexander McQueen, Balenciaga, and Christian Dior.
She is active on the list of active Snapchat models' names however her main presence is on Instagram where she has more than 9M followers.
Started on YouTube, Nicolet Aleta Heaton is an American songwriter, singer, and social media personality born in 1994. She started her career in the music industry by uploading acoustic guitar covers on her YouTube channel in 2011. After only one year, her videos were featured on the website WorldStarHipHop which led to her fame.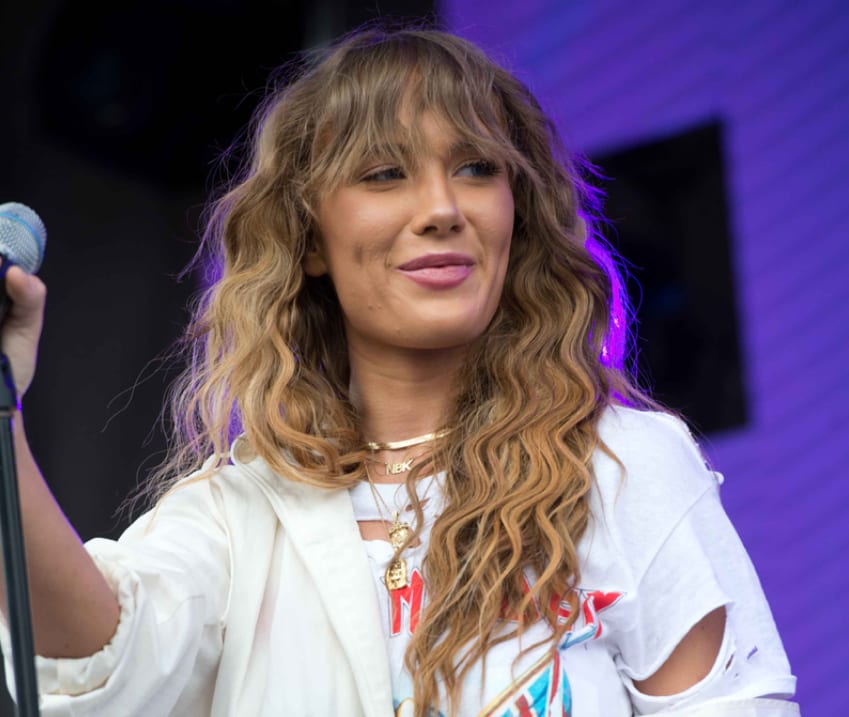 She is now a known name and has concert tours all around the world. Also, she is one of the hottest Snapchat models where she shares fashion and makeup videos.
Another beauty on the list of Snapchat female models that used to be Victoria's Secret angels is Taylor Hill. Taylor is an American model born in 1996 that worked and walked for Victoria's Secret from 2014 to 2018. However, her first modeling experience was when she was featured in Intimissimi's catalog.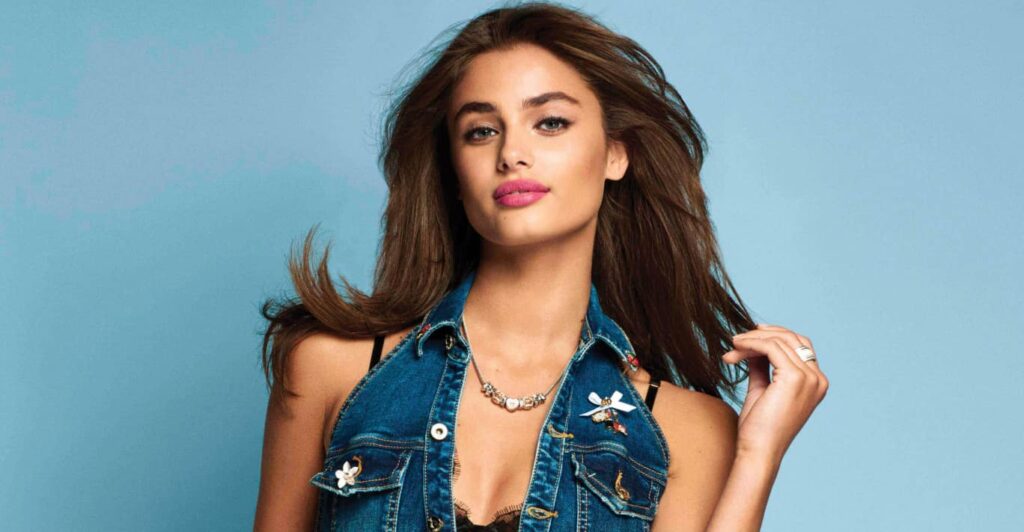 Till now, Taylor has collaborated with known brands such as Ralph Lauren, Michael Kors, and Carolina Herrera. Also, her face has appeared multiple times on the covers of famous magazines such as Vogue, Elle, and Harper's Bazaar.
In June 2021, Taylor announced her engagement with Daniel Fryer and in June 2023, the couple got married in Winter Park, Colorado. If you are looking for Snapchat model usernames, Taylor is active on the platform and shares friendly snaps with her fans.
Appearing on the cover of Vogue magazine more than 18 times, and four times on the American edition cover, Imaan Hammam is a known name in the fashion and modeling industry. Imaan is a Dutch model born in 1996 who is on the list of top sexiest models of the year on Models.com. She started her first experience in modeling by working with CODE Management in Amsterdam when she was 14.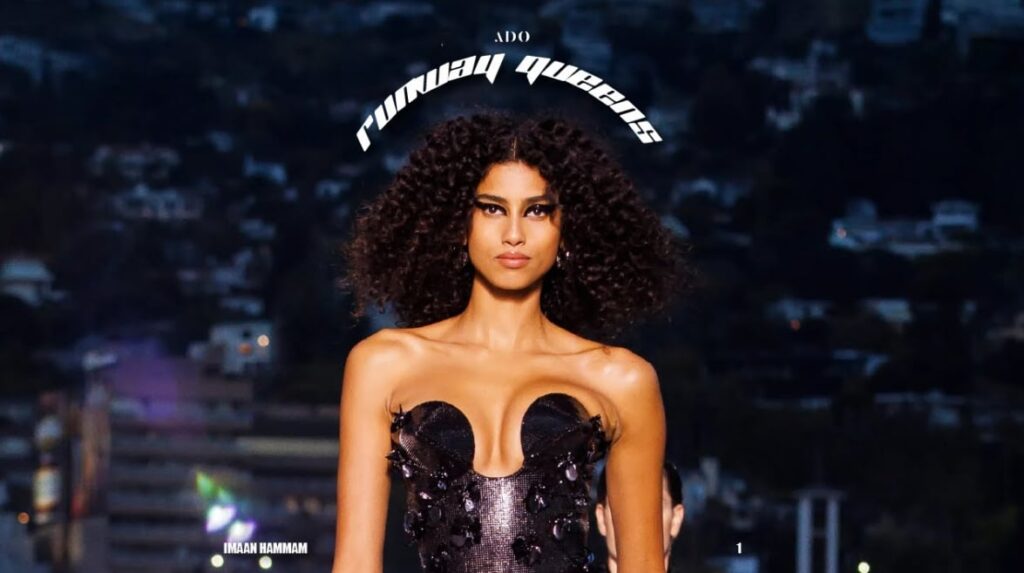 Till now, she has walked for many high-quality brands like Burberry, Alexander McQueen, Givenchy, Marc Jacobs, ChanelRoberto Cavalli, Valentino, Balenciaga, Hermés, Tommy Hilfiger, and Dior. She is also active on Instagram and Snapchat and is one of the hottest female models on Snapchat you need to follow.
How To Collaborate With Snapchat Models?
Now that you know top Snapchat models with thousands of followers, let's see how you can contact them. While contacting these names is not easy (almost impossible) this platform is full of available macro and mega influencers who are looking for brand collaborations. Most Snapchat influencers are also active on major platforms such as Instagram and TikTok so it's smart to reach out to them on those places too.

That's where Ainfluencer comes in and makes this process much easier for you. Ainfluencer is a DIY influencer marketing platform with a network of more than 500,000 influencers on Instagram and TikTok across different niches. With Ainfluencer brands can find creators for running sponsorships and campaigns.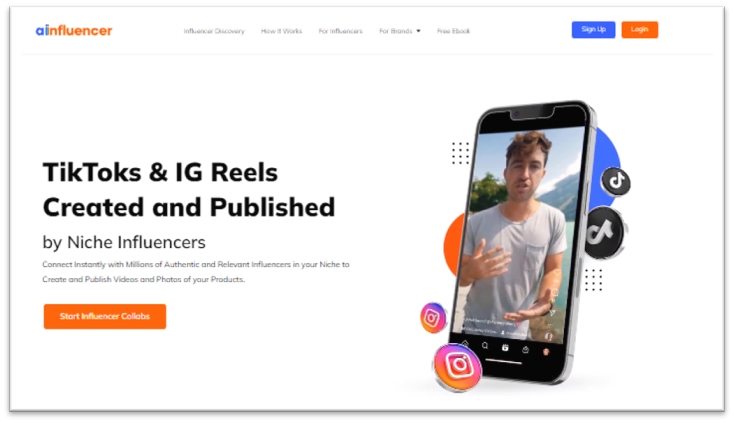 Using the powerful search filters(based on hashtags, location, language, budget, social media metrics, etc) you can find your best match. And you know the best part? It's totally free to use!
Conclusion
Similar to all social media platforms, Snapchat has become a perfect opportunity for talented users to become a model. In this article, we introduced you to some of the best models of Snapchat usernames to check and follow in 2023. Also, for brands that are looking for collaborations with Snapchat models, we've introduced you to Ainfluencer where you can find them in a few minutes.
FAQs
1. What Exactly Are Snapchat Models?
Snapchat models are individuals who use the popular multimedia messaging app, Snapchat, to share various types of content, often including photos, videos, and interactive posts, with their followers.
2. Are Snapchat Models The Same As Traditional Models?
While both Snapchat models and traditional models are involved in the world of fashion and self-presentation, Snapchat models have more direct and personal interaction with their audience through the platform.
3. How Do Snapchat Models Interact With Their Followers?
Interaction is a hallmark of Snapchat models' approach. They use features like direct messaging and interactive posts to foster direct connections with their followers. This level of engagement allows for real-time conversations, personalized shoutouts, and a sense of community that's unique to the platform.

4. Can Anyone Become a Successful Snapchat Model?
While anyone can start their journey as a Snapchat model, building a successful presence requires dedication, creativity, and a keen understanding of one's target audience. Models who consistently deliver high-quality, engaging, and authentic content tend to attract a larger and more engaged following over time.