Do you know 'how to feature channels on YouTube'? Among the various capabilities that YouTube offers, featuring channels is likely to become a favorite of yours. After all, who wouldn't want free advertising? Because by showcasing someone else's channel, or having them feature in return, you can attract more subscribers. Now, let's walk into the details.
Becoming a YouTuber is undoubtedly one of the ways to fame, although it requires a significant investment of time. One effective strategy for gaining visibility is by promoting your channel to others or engaging in the practice commonly known as channel featuring. In this article, we will walk you through the step-by-step process of achieving this method.
What Is A Featured Channel on YouTube?
As you know, becoming a YouTuber has become very popular as a profession. When people choose YouTube as their career, they need to understand all aspects of this platform. Featuring channels is just one of the many capabilities that YouTube offers.
A 'featured channel' on YouTube involves selecting and showcasing another user's channel on your own channel's homepage. This can represent collaboration or partnership with that particular YouTuber
It serves as a way to promote channels you're interested in collaborating with or to showcase content that's relevant to your audience. Essentially, it's a way to spotlight and recommend other channels that align with your content or interests.
By featuring channels on YouTube, you're essentially recommending them to your audience and creating a space where viewers can easily discover channels they're interested in. This approach helps you build connections with other YouTubers and contributes to strengthening the YouTube community.
Benefits of Featuring Channels for Content Creators
As we mentioned before, featuring channels on YouTube is one of the many things this platform offers. Additionally, it's important to understand the benefits of featuring channels,
Featuring other channels means showing their content to your viewers. This helps you reach a new group because they might like what you're featuring. It's like you and a friend are helping each other out by telling your own fans about each other's videos. This way, more people get to watch both of your videos.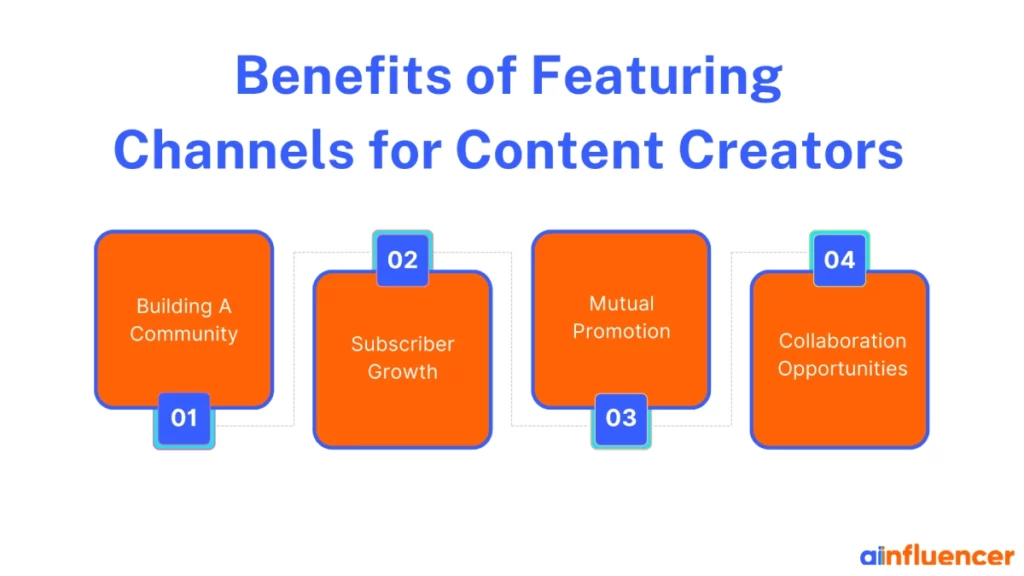 1. Building A Community
When you promote other creators, it creates a feeling of being part of a group or community. This shows that you're cheering for other YouTubers and it encourages your viewers to get involved too. It's like saying, 'We're all in this together!' and it makes everyone feel connected and excited about the content you all create.
2. Subscriber Growth
When you feature channels on your page, you're helping your viewers discover new and valuable videos. This turns your channel into a place where they can find good suggestions. It's like being a guide who points them to great content they might not have found otherwise. Your channel becomes a go-to spot for helpful recommendations that your viewers will appreciate.
3. Mutual Promotion
When you showcase someone else's channel, they might do the same for you. It's like a friendly exchange where you both help each other get noticed. This can bring more viewers to both channels and benefit both of you. It's a way of saying, 'I'll promote you, and you can promote me,' which can be a win-win situation for both creators.
4. Collaboration Opportunities
By showcasing other channels on your page, you can work with other creators from different areas of interest. This helps you explore new topics and ideas that you might have yet to try. This can lead to exciting collaborations and a broader range of videos that your audience will find interesting.
How to Feature Channels on YouTube on PC?
Let's take a look at the process of 'how to feature channels on YouTube.' We'll give you a set of simple and fast steps that will help you easily add these features to your own channel.
1. Login to your account on YouTube.
2. Click on your profile and go to your channel.
3. Go to the settings and then choose the advanced settings.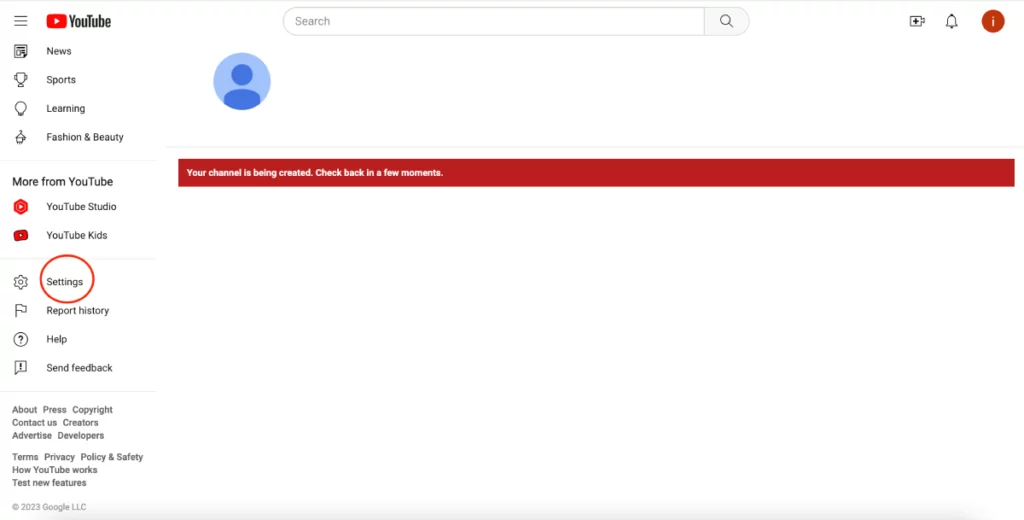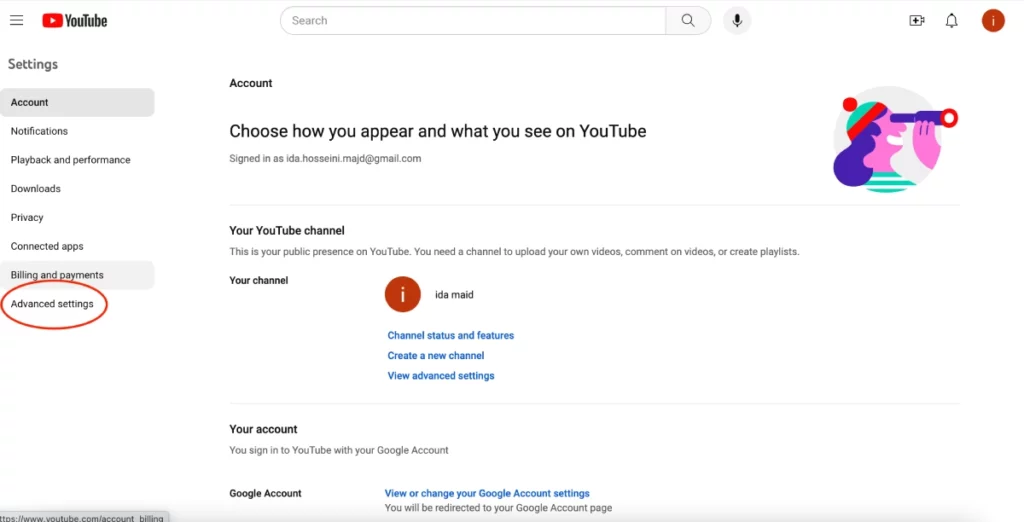 4. Click customization.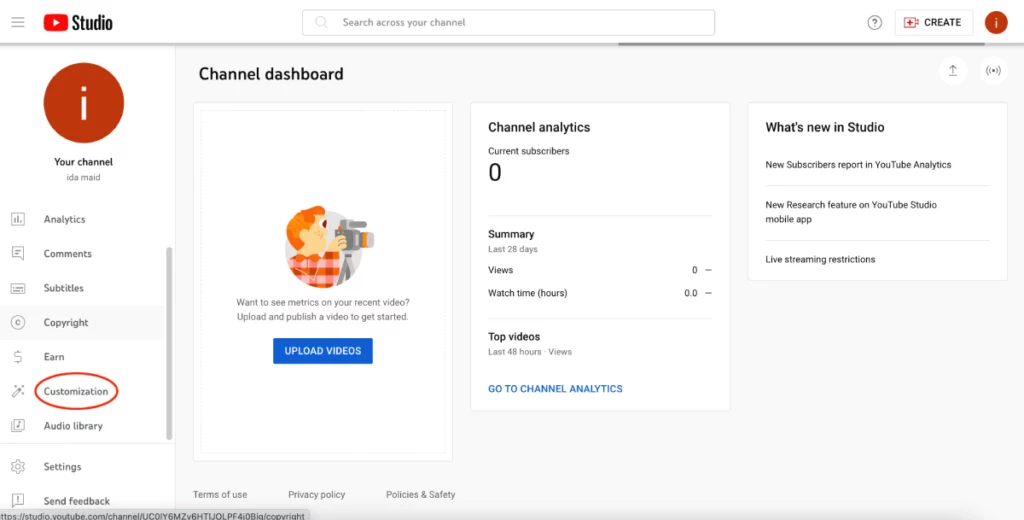 5. Scroll down and click on the 'add section'.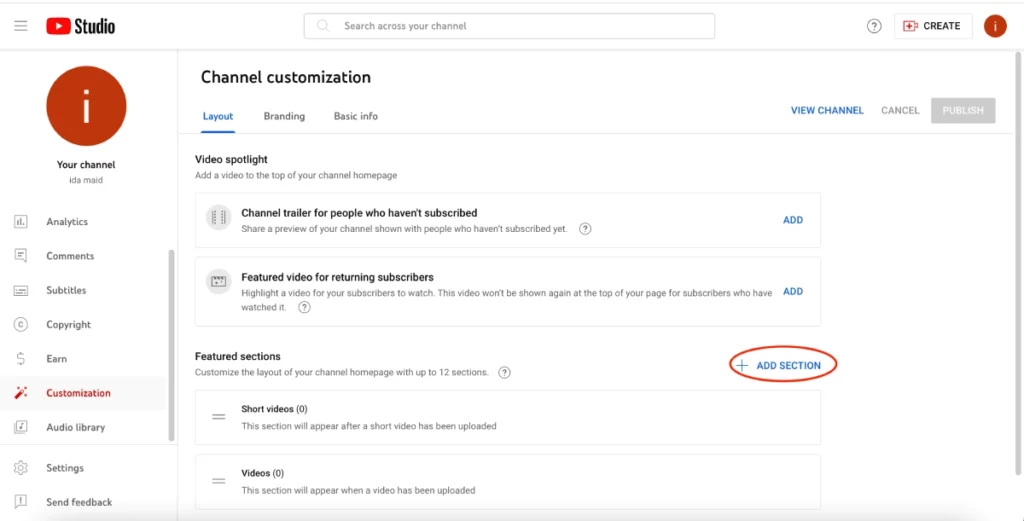 6. From the options choose featured channels'.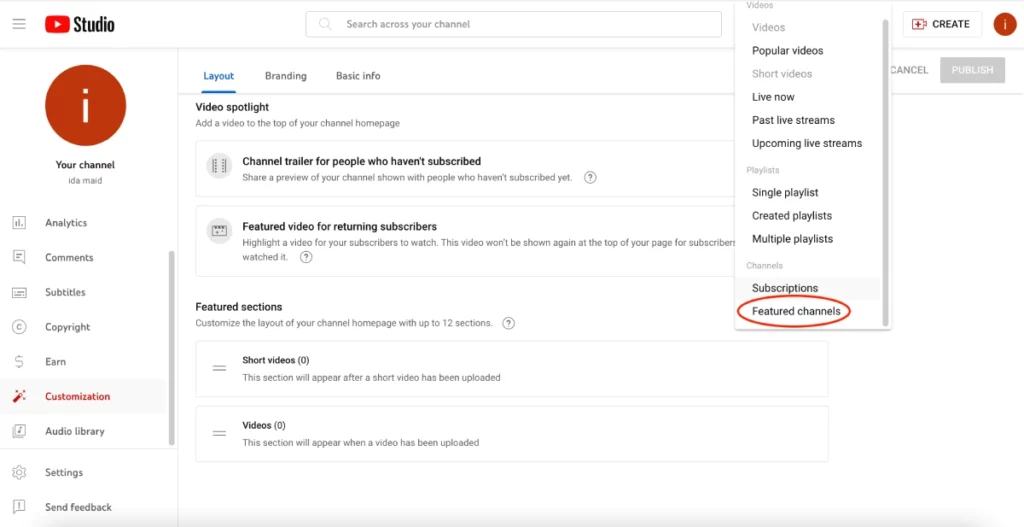 7. Once you find the channel, click on it to select it.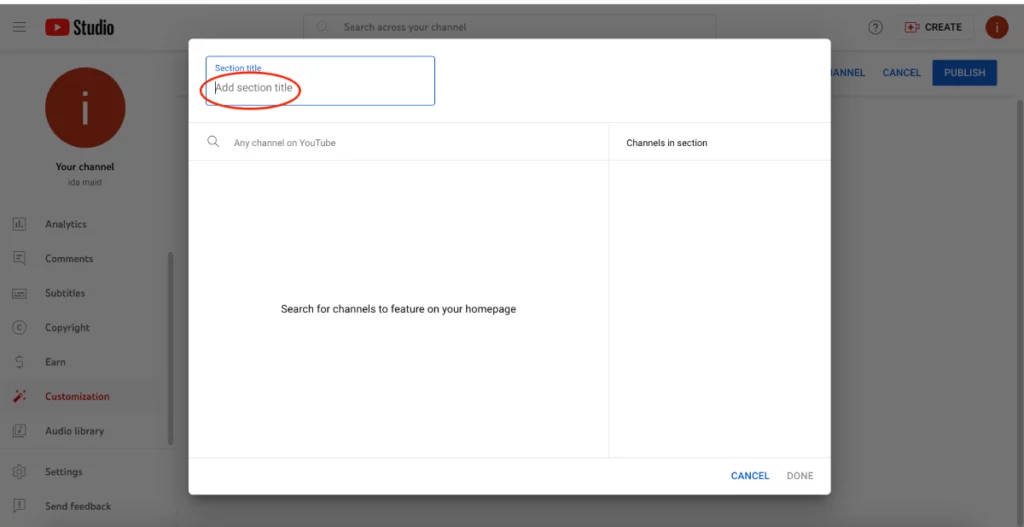 8. Adjust settings by picking how many channels to show, their appearance, and whether to display uploads or recommendations.
9. Click ' done' to confirm your choices.
How to Feature Channels on YouTube on Mobile?
Unfortunately, the mobile version of YouTube does not currently offer the option to include channels in your featured list.
Conclusion
Now, you know 'how to feature channels on YouTube'. It is like adding something cool to your channel and becoming friends with other YouTubers. You get to show exciting things from other creators, meet new friends, and join a big YouTube family where everyone supports each other. Whether you're using a computer or a phone, featuring channels helps you connect with others, get more viewers, and make YouTube even more exciting for everyone who watches and creates videos.
FAQs
1. Is It Worth Starting a YouTube Channel in 2023?
Starting doesn't have a specific time. If you're passionate and committed to your channel, you can grow a successful audience with time. It's not too late to begin a YouTube channel in 2023. YouTube keeps growing, offering chances for creators to succeed.
2. Which type of YouTube channel grows fast?
Gaming is a very favorite type of content on YouTube. It's been famous for a while. YouTube Gaming got a massive number of hours of people watching in 2020. This means lots of people are into it. So, if you have a gaming channel, it can become really popular in no time.