The word "social media influencers" has impressed the marketing performance to promote brands and new small businesses liven up and grow their engagements for the next level. Recent stat shows that  93% of brands rely on Influencer marketing to reach their marketing goals, gain a massive following, increase brand awareness, and interact with customers.
Today, influencer marketing is the key to unlock social media marketing barriers by an effective influencer marketing campaign to reach out to the right social media influencers.
Here the best thing for marketers on any social media world is knowing different types of influencers to collaborate with before finding the right influencer and running to influencer marketing campaigns.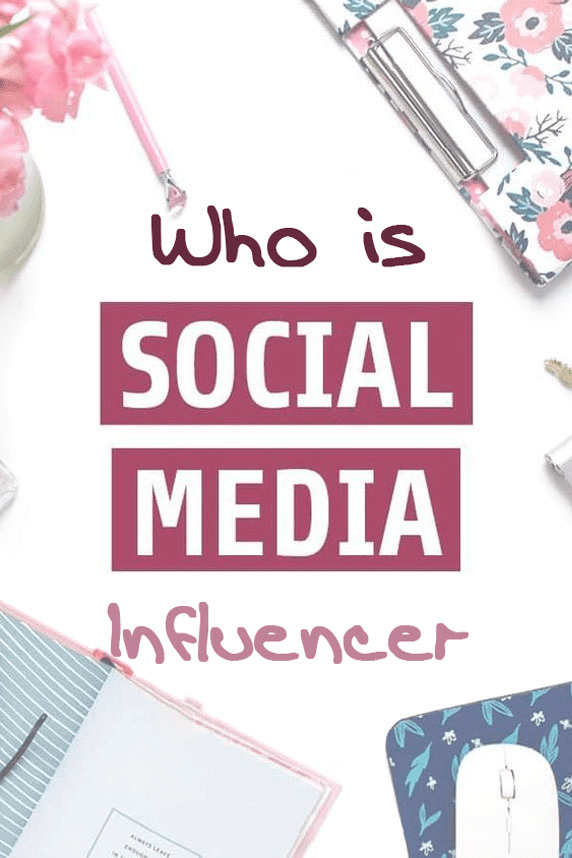 What is a social media influencer?
A social media influencer is a someone in your niche who uses social media marketing methods, social influence, and power to promote brands' products and services among their loyal audience as well as your target audience..  An influencer can affect the presence's purchasing decisions because of their credibility, knowledge level, or friendly conversation with their audience.
Blogger definition Vs. influencer definition
You may wonder if there is a difference between a blogger & an influencer. Totally, influencers are not necessarily bloggers, but bloggers can become an influencer to take advantage of their huge opportunities for businesses to team up them.
Blogger is someone with a website where they host a blog and publish their own original, valuable content.
An influencer is someone on a social media platform, built a large audience based on their lifestyle, niche expert, the authority with excellent results.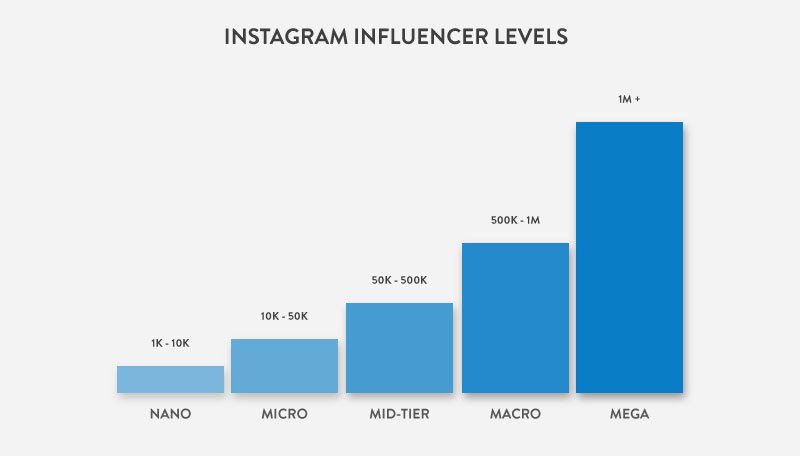 Types of Influencers
Now, here are 7 different types of social media Influencers that brands need to know to have a better decision in collaborating with them
Social media Content influencers
1. Bloggers and content creators
Content-type influencers share their multiple different types of content on every social media channel to promote their blogs and websites and help their audience get more information about their activate niches.
Furthermore, with useful blog posts, they can turn into popular bloggers to provide the best knowledge source in specific fields in turn of brand collaboration and creating trusted user relationships.
2. Photographers
Photographers are the professional visual content creators on social media. They can have a big amazing impression on their audience to convey their accomplishments using stunning photos instead of text and messages. Many brands collaborate with photographers to produce a gorgeous visual grid of product content.
3. Vloggers and YouTubers
Vloggers are blog providers who appear on the live video medium by uploading self-made video content. They can be highly professional types of content influencers by video, supporting text, and images combination.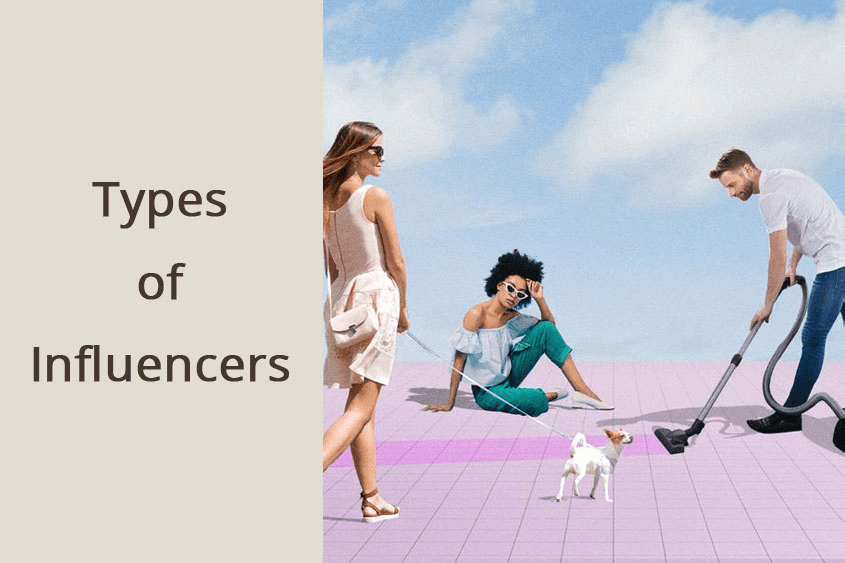 Industry expert Influencers
4. Nano influencers
Nano influencers are known as the newest type of local influencers who market for their fans. They have small followers that vary from 1000 to less than 10 k on social media but can greatly influence their loyal audience to advertise various products and generate more sales for brands. The thing that sets them apart is that they are likely to partner with the brands and products they are interested in. Thus it would be a good achievement for new brands to have real loyal advocates to recommend their products on their social media networks.
5. Micro-influencers
Micro-influencers usually have a high engagement rate and a sizeable audience from 10 to 100K in different types of social media influencers. They are typical users on social media channels who are experts in a particular niche to promote brands and make a high engagement rate. All things considered, it is a cost-effective way for small businesses to find the best micro influencers to do their sponsorship posts with them because they can have a real deal of influence over their audience.
6. Macro influencers
Macro influencers are more popular than micro-influencers and more accessible than mega influencers with around 1 million followers. They are more successful than micro-influencers in running influencer marketing because they are much better in audience interaction and increase brand awareness. There are more macro-influencers than mega-influencers, so it should be easier for a brand to find a macro-influencer willing to work with them.
7. Mega influencers
Mega influencers include top-ranking influencers, such as artists, athletes, musicians, and popular stars community, with over millions of followers. The thing that separates them from other types of influencers is that they already have reached huge public popularity among ordinary people. Moreover, as top social media influencers, only particular major brands can approach them for brand collaboration. As a result, they are more cautious about which brands they want to work with; thus, their fee is definitely highly expensive, which costs around $1 million per post. Although these brand influencers have a low engagement rate, some of them have maintained a high engagement rate on their posts, Like @kyliejenner, who, despite having over 100 million followers, usually gets an engagement rate of 3 to 10% on her posts.
To sum up, influencer marketing has become a popular marketing strategy for brands to ease their marketing journey. The only thing brands should notice is that which types of influencers best fit their marketing scale and need.
[optin-monster-shortcode id="pemfvuzgozj7ww6i9gph"]