Yeah, TikTok men nailed it just like girls. Some of the most popular and influential creators on the platform are men who have amassed huge followings for their creative content and entertaining personalities. These famous tik tok guys get millions of reviews daily. Dance challenges, Onlyfans, even beauty or lifestyle, the male features are glowing on YouTube. Let me say: bravo tiktok boys!
It is hard to know how to find TikTok influencers that match your campaign goals. In this article, you'll meet famous TikTok male singers, dancers, and hot fitness guys. and introduce you the best way to find and establish a partnership with them. So, sit back, relax, and get ready to be entertained as we delve into the world of male TikTok influencers.
How to Find the Top Male TikTokers?
Finding the best male TikTokers is possible through influencer marketplaces like Ainfluencer, where several influencers in different niches are ready to collaborate. Ainfluencer is a 100% DIY and free marketplace that takes advantage of its AI search engine to identify and find influencers in your desired niche.
In the following, we will highlight some of the top male TikTokers in specific categories. If you are one of those talented men who seek different ways to make money as an influencer, follow this article and learn from legends!
Music & Songwriter TikTok Guys
The majority of male influencers in TikTok are into Music, songwriting, or acting. Here are the top male TikTokers in this field.
1. Jacob Sartorius
1.6B Likes. 23.6M Followers. Can you imagine? Jacob Sartorius is an American singer and songwriter on TikTok. 'Hit or Miss' and 'Sweatshirt' are his hot songs released in 2017. This famous TikToker boy is the beefcake of TikTok! His followers love him because of his soulful voice and affectionate personality.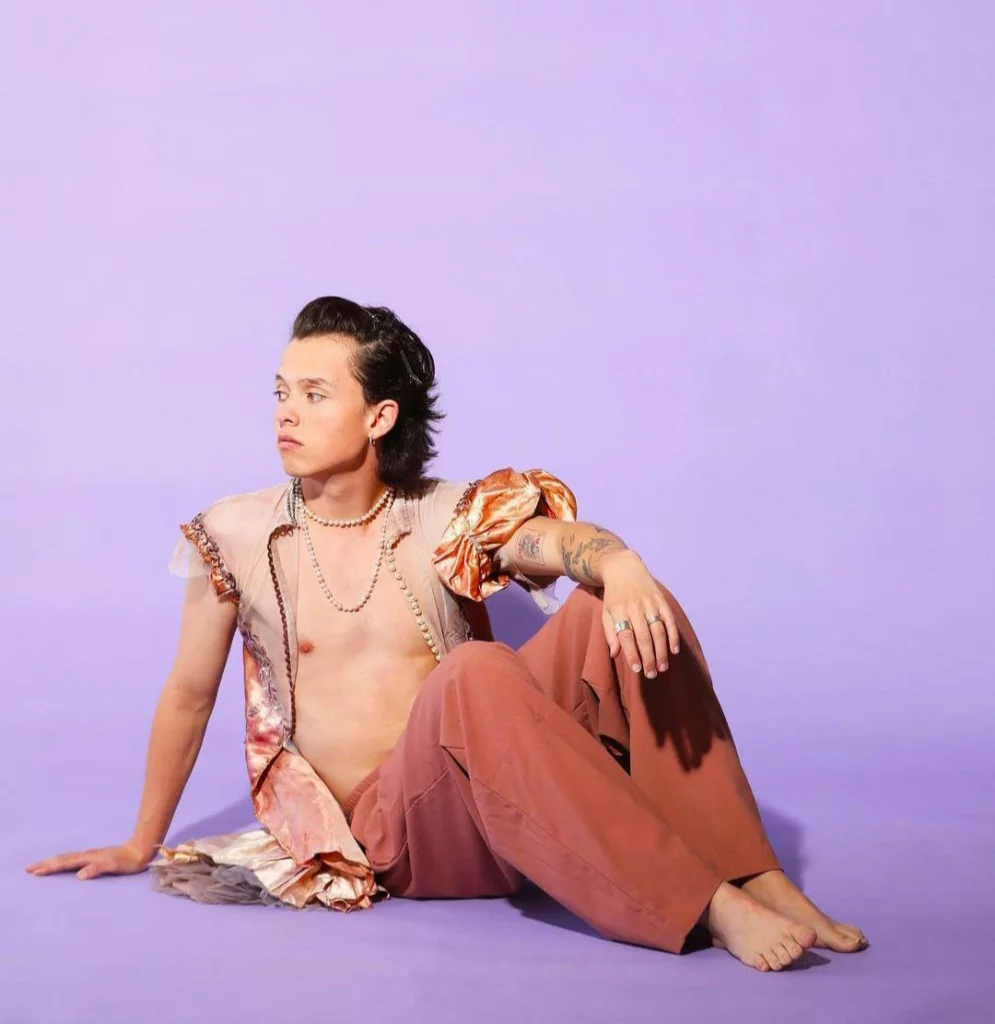 2. Gilmer & Jayden Croes
Gilmer Croes and his brother Jayden Croes are two Aruban TikTok men who have conquered the hearts of millions with their hilarious content and impeccable synchronicity. With over 35 million followers and entertaining content, we could say these funny TikTok males successfully leave their fans wanting more.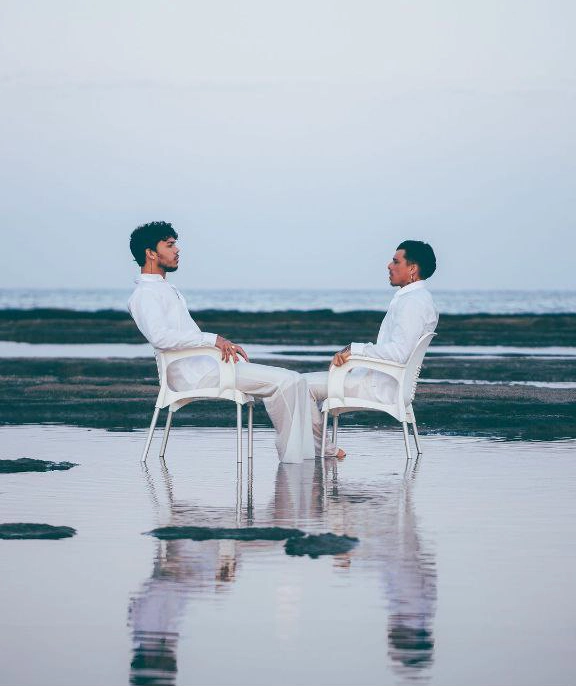 3. Cameron Dallas
Cameron Dallas is a 29-year-old actor and singer with over 319.8M likes who is best known for his role in the Netflix series Chasing Cameron.
From lip-syncing his favorite songs to showing off his modeling skills, Cameron's TikTok is a mix of everything that makes him a heartthrob.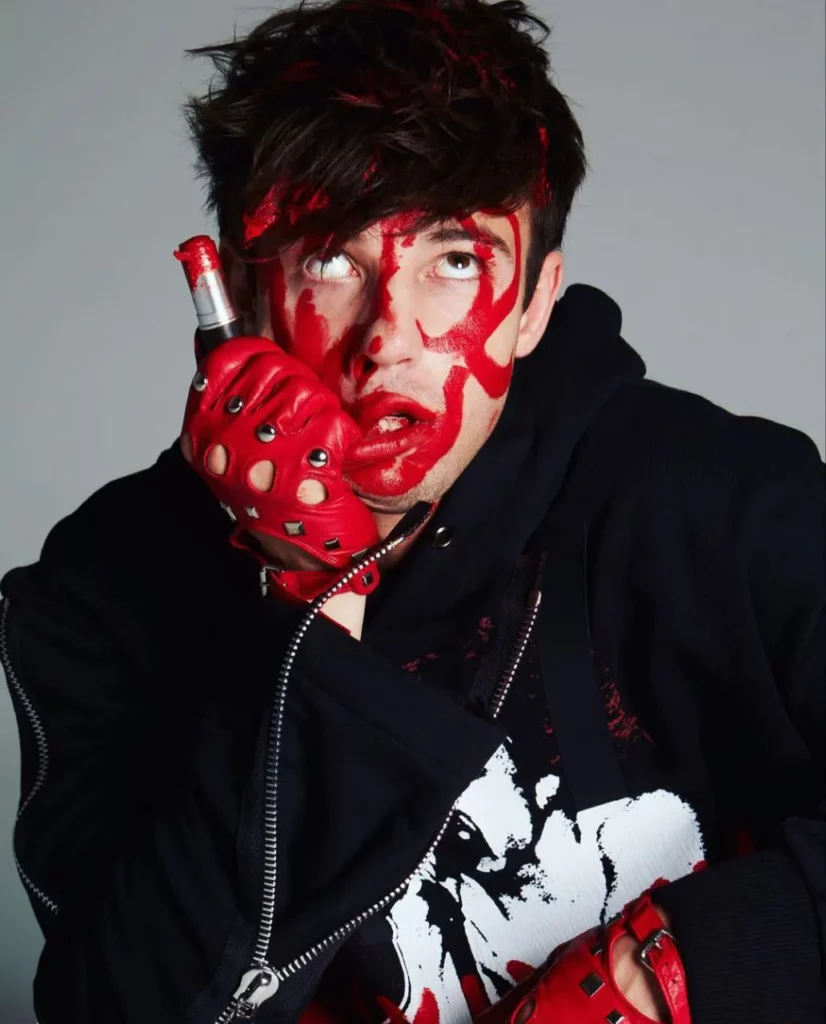 4. Manjul Khattar
Manjul is one of the non-English male TikTokers. With over 13.8 million followers, Manjul's TikTok videos feature him singing, dancing, and engaging in sweet and romantic acts that have earned him a massive fan following. His charming smile and infectious energy make him one of the most loved TikTokers in India.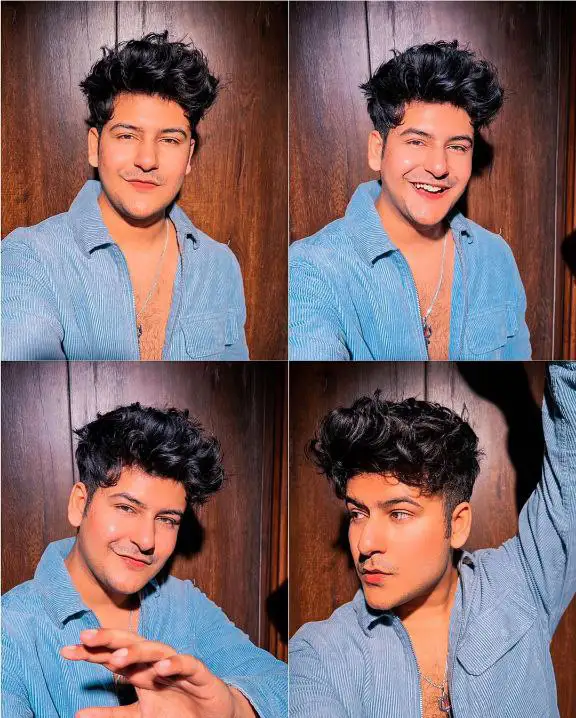 Entertaining & Funny TikTok Men
From hilarious pranks and comedic skits to dance routines and lip-sync performances, the funny male TikTokers presented below, have captured the attention of global viewers. BYW, there are also a lot of TikTokers with Onlyfans accounts you can track the best ones here.
5. Cash & Maverick Baker
These twin brothers are two fascinating TikTok stars who grasped the attention with their hilarious content and brotherly bond. The Baker brothers' TikTok videos feature their fun and quirky skits, their affinity for pranks, and their infectious energy that makes them a hit among more than 18 million followers.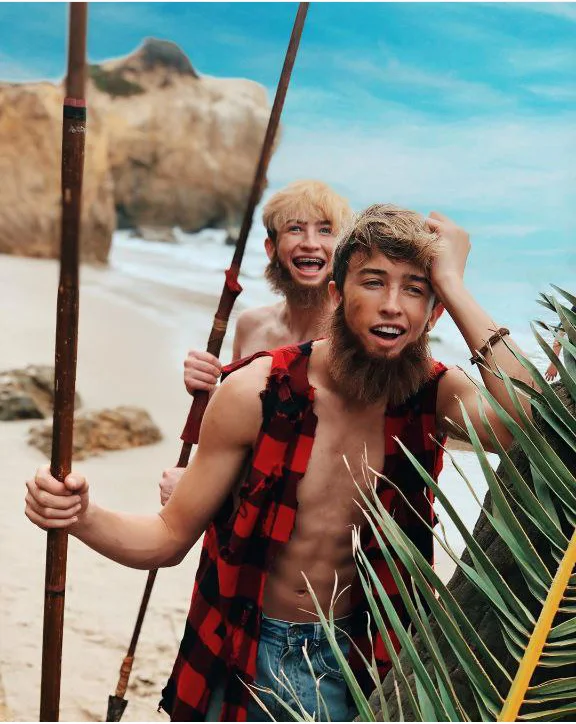 6. Jake Paul
Jake Paul is a 26-year-old YouTuber and social media personality and professional boxer who has become a prominent figure on TikTok with his gym diary videos. This famous TikTok guy has more than 17 million followers due to his TikTok videos featuring him singing, dancing, and showcasing the vibrant personality that has made him a fan favorite.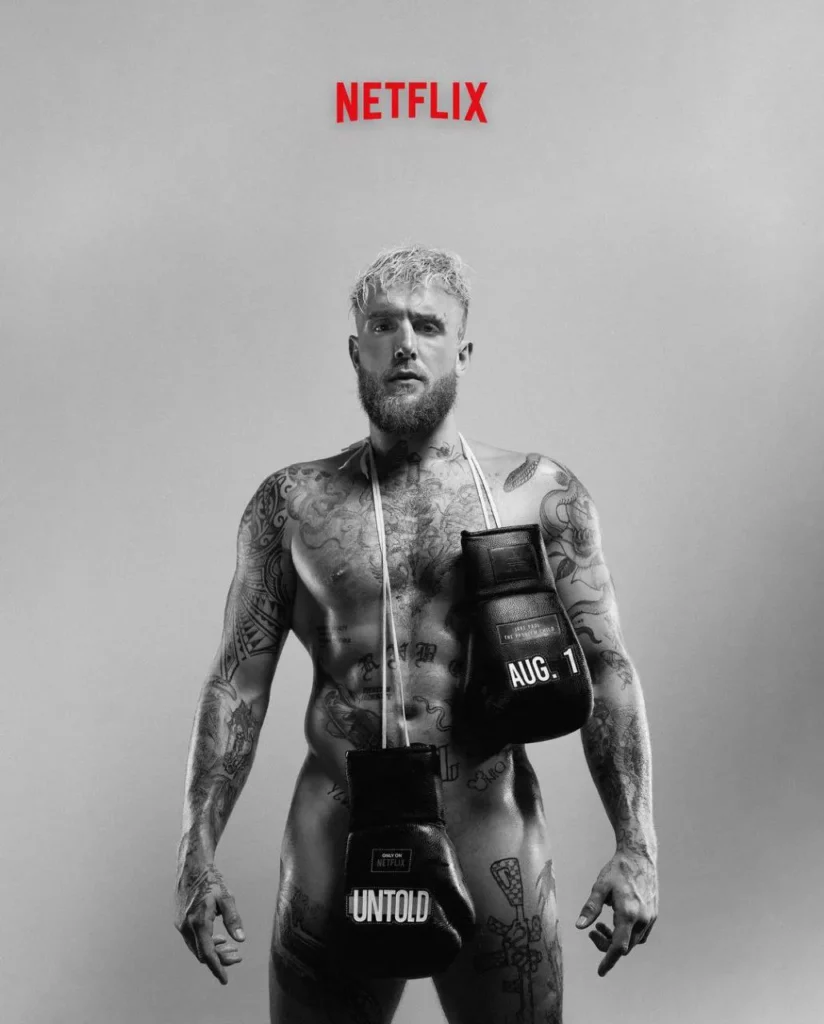 Netflix recently decided to make a documentary about Jake Paul's life. Here is his tweet:
"My life has been on display since I was 16 but my story has never been told. #UntoldNetflix August 1st. @netflix"
7. Zach King
Meet the muzzled wolf of Zootopia! Zach King is our filmmaker and illusionist Tik Tok boy who has made a name for himself with his innovative and mind-boggling videos. Zach's TikTok videos are about performing magic tricks, optical illusions, and ingenious visual effects that leave his fans amazed and entertained. He calls his videos 'digital sleight of hand' Isn't it cool? No wonder he has over 77 million followers!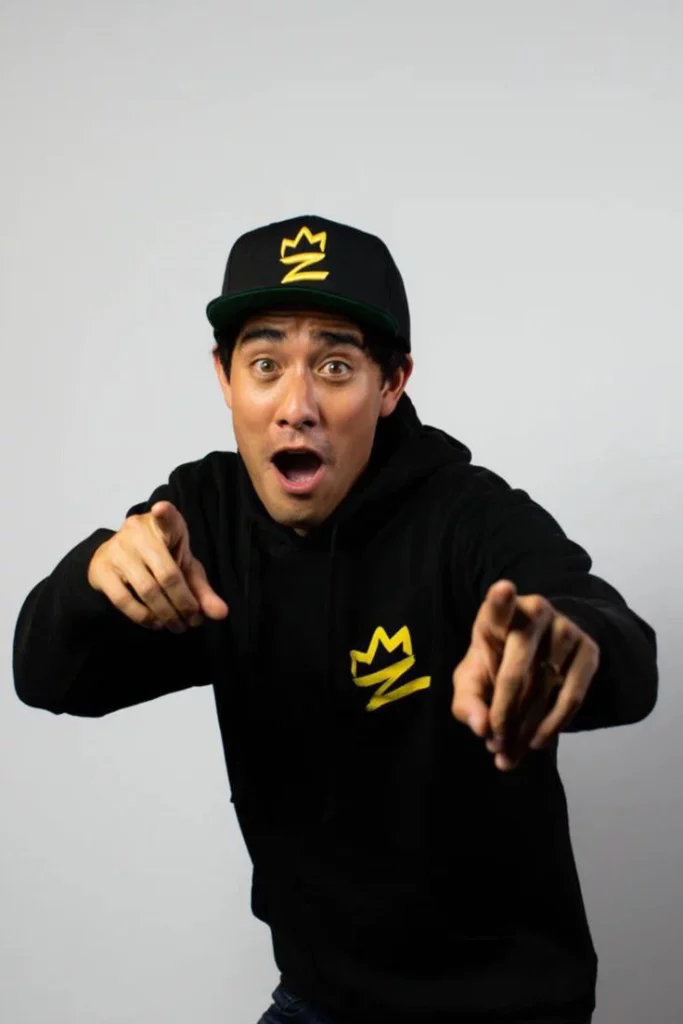 8. Max & Harvey
Among top male TikTokers, the twin brothers are shining. Their TikTok videos feature them singing, playing instruments, and engaging in fun challenges that have endeared them to over 6.5 million followers worldwide. For example, that's how they attended the Britain Awards:
Harvey on Instagram: 'Max, we have nothing to wear for the Pride of Britain Awards'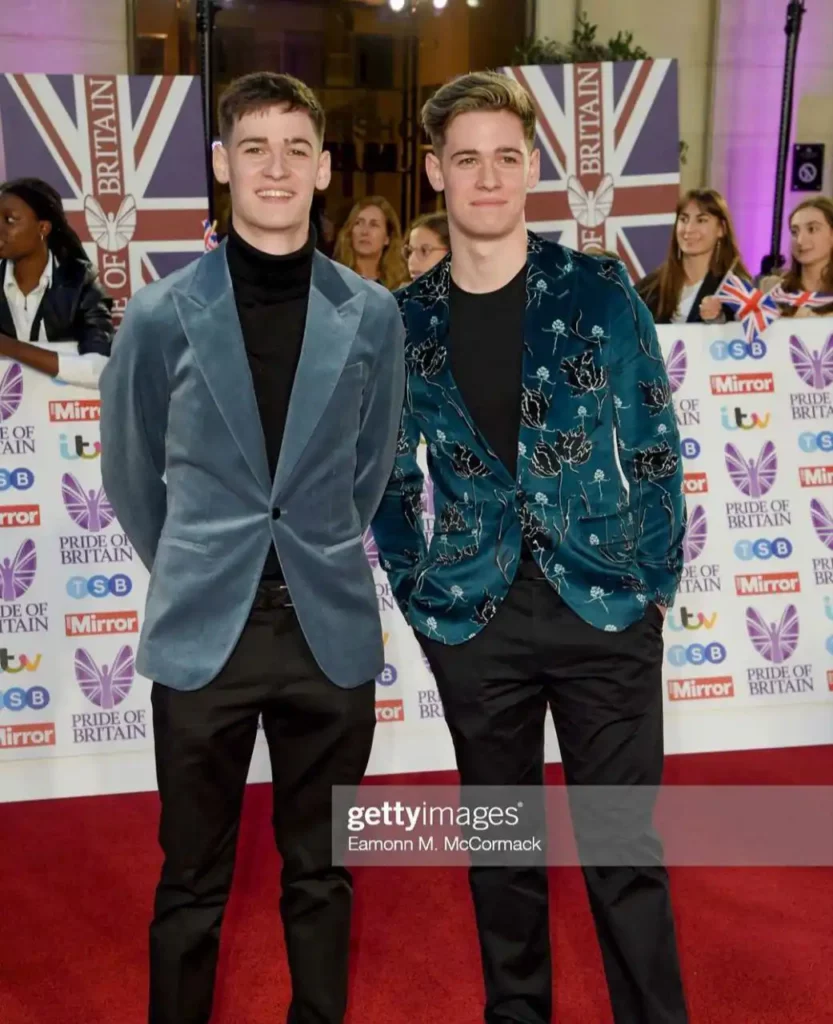 Max and Harvey are two British TikTok stars who have taken the platform by storm with their upbeat energy and musical talent.
9. Sebastian Bails
This TikTok boy is drowned in colors! Sebastian Bails is a 23-year-old American TikTok star who has gained immense popularity with his humorous and relatable videos. With over 12.6 million followers, Sebastian's hugely popular. A lot of his fans have always guessed that Sebastian Bails is gay; but previously, Sebastian dated Lauren Godwin who is a content creator and social media star. Sebastian captured a video explaining why they broke up. We will see what will happen next!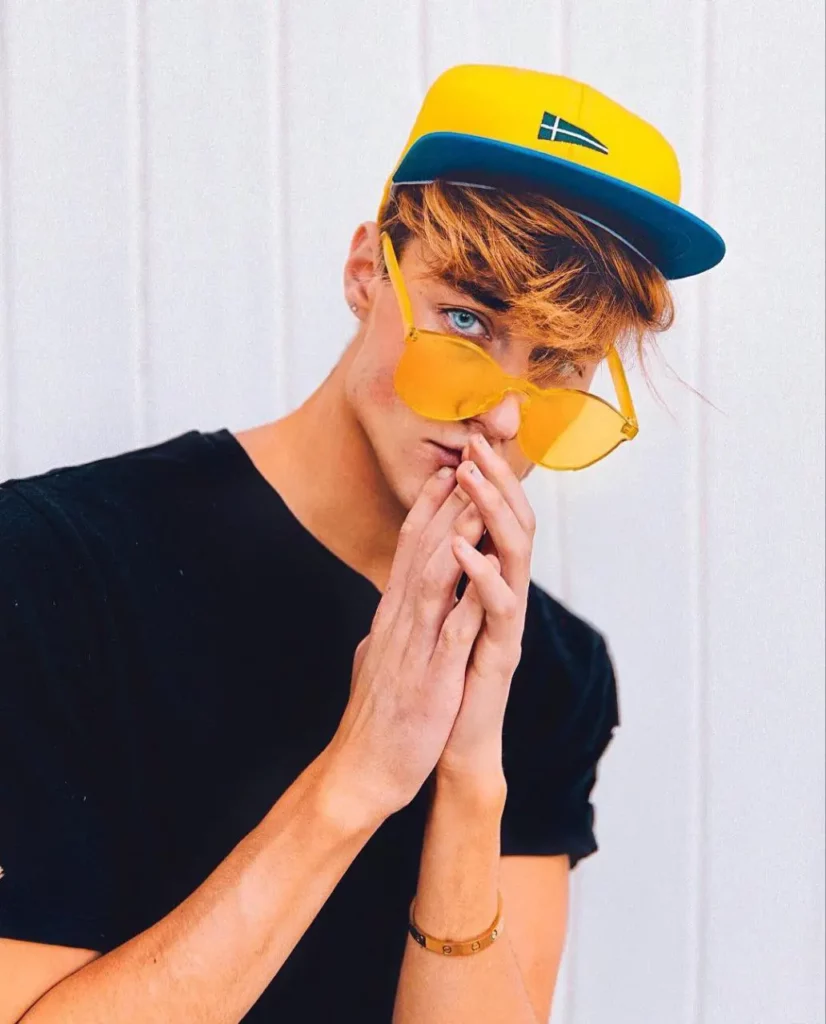 10. Wisdom Kaye
Here is 'Best dressed guy on TikTok'. Wisdom Kaye is a Nigerian-American model who has garnered a reputation for his fashion-forward videos. Wisdom is popular for his unique and eye-catching outfits. He has already caught the attention of 9.3 million TikTok followers.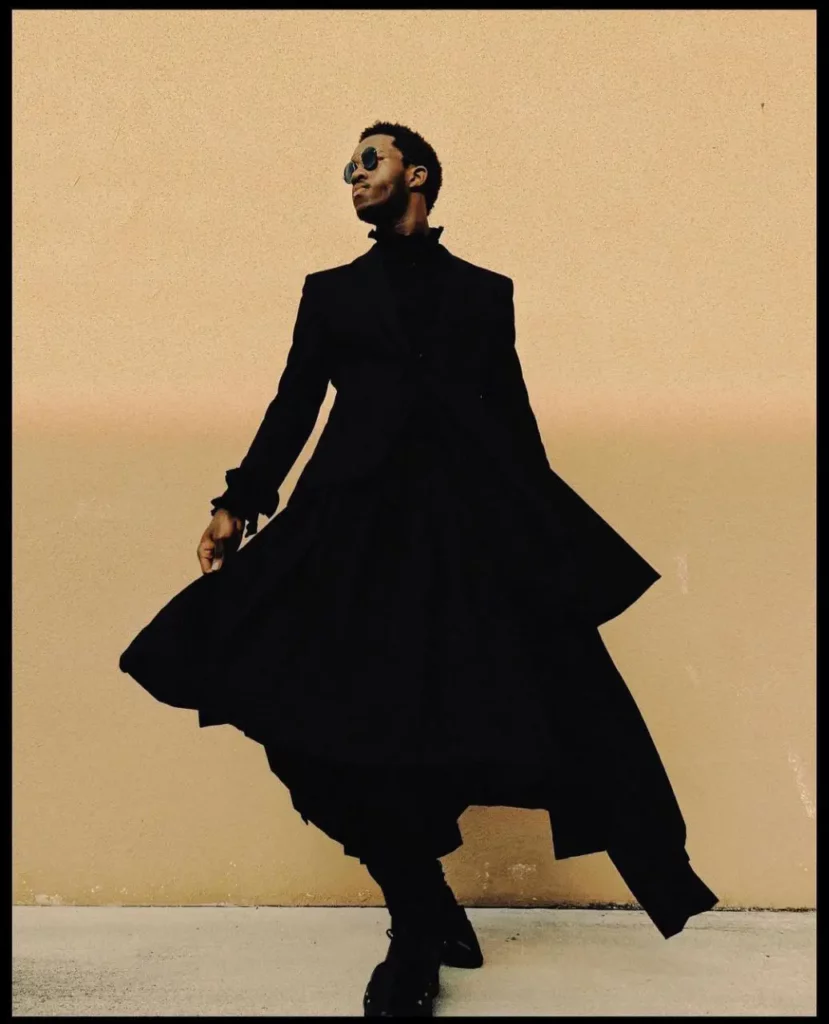 11. Michael Le
Michael Le, also known as 'JustMaiko', is our favorite TikTok man. He is an Asian-American dancer and choreographer who has become increasingly popular with his engaging dance videos. Michael's TikTok videos of himself and his friends performing incredible dance routines, showcase their talent and skill that have made them a hit with their fans. Michael has 52 million followers.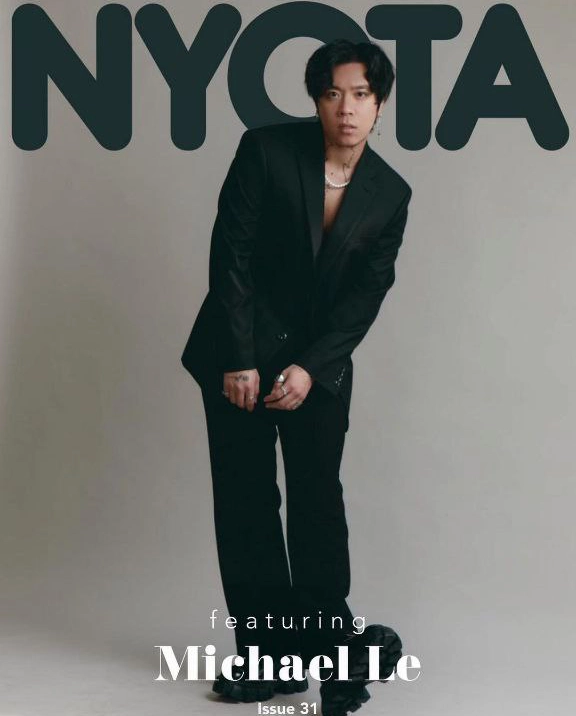 12. Alejandro Rosario
One of the famous TikTok guys is Alejandro Rosario; a 20-year-old TikTok figure from New Jersey who has gained immense popularity with his hilarious and relatable videos. Alejandro partakes in trending challenges, lip-syncing to popular songs, and displays the infectious humor that has earned him a 5.2 million loyal fan following.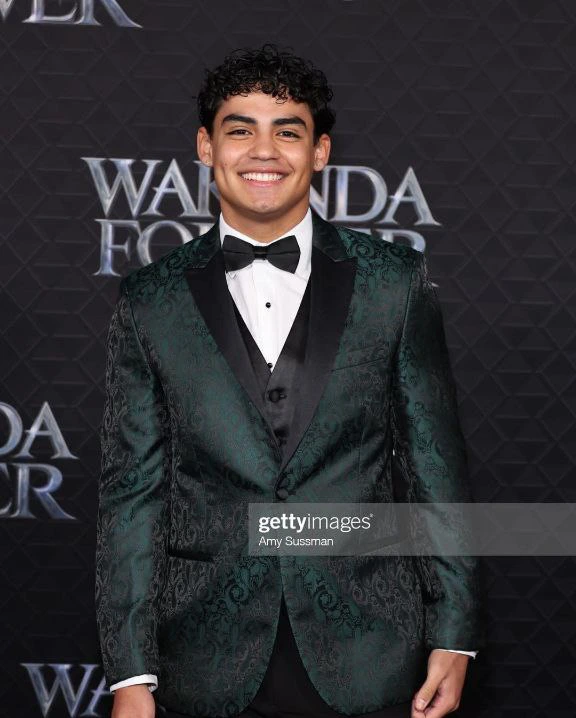 Hottest Male TikTokers
If I had a free TikTok video downloader I would use it to download all the videos of hot male TikTokers! Alright, I know you are excited to know more about these hot TikTok guys. So, let's go for it immediately!

13. Marco Andre da Silva
Take a deep breath before looking at his TikTok page! Marco Andre da Silva, also known as 'TikTokMarco', is a 46-year-old (I can't believe it though!) TikTok star who has garnered a reputation for his good looks and charming personality.
With over 53.3M Likes, Marco has recently become 33, He released a video about it with this caption: 'Turned 33 recently and loving it'
14. Riyaz Afreen
Meet an Indian prince charming of TikTok! Riyaz Afreen is really young and has already become an Indian TikTok idol with his mesmerizing looks and adorable personality. He has a brother named Reeza Afreen, who is also a social media influencer. He is interested in pursuing a career in acting and hopes to make it big in the entertainment industry.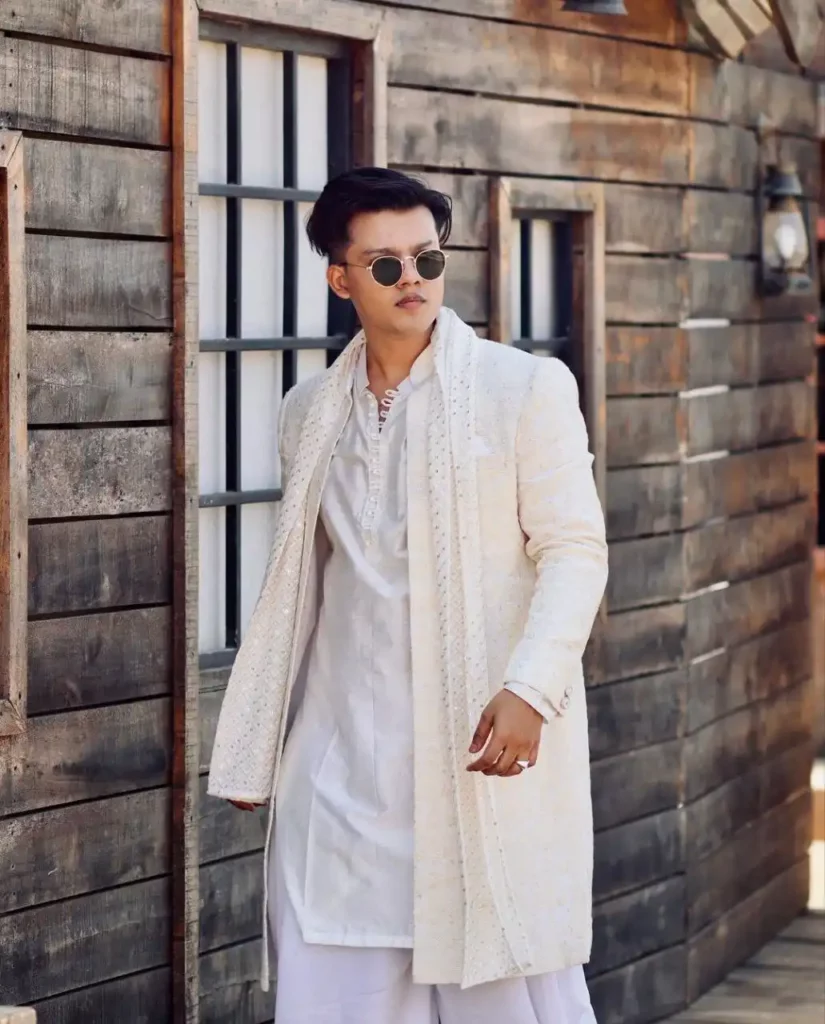 15. Lucky Dancer: Arhan Khan
Indian guys made TikTok quake! Arhan Khan, also known as 'Lucky Dancer', is a 22-year-old Indian TikTok star who is into dancing and lip-sync videos. Recently, on his YouTube channel, he uploaded a dance video with Mouni Roy and Nora Fatehi. Over 18.6 million people follow his videos and like his jaw-dropping dance routines.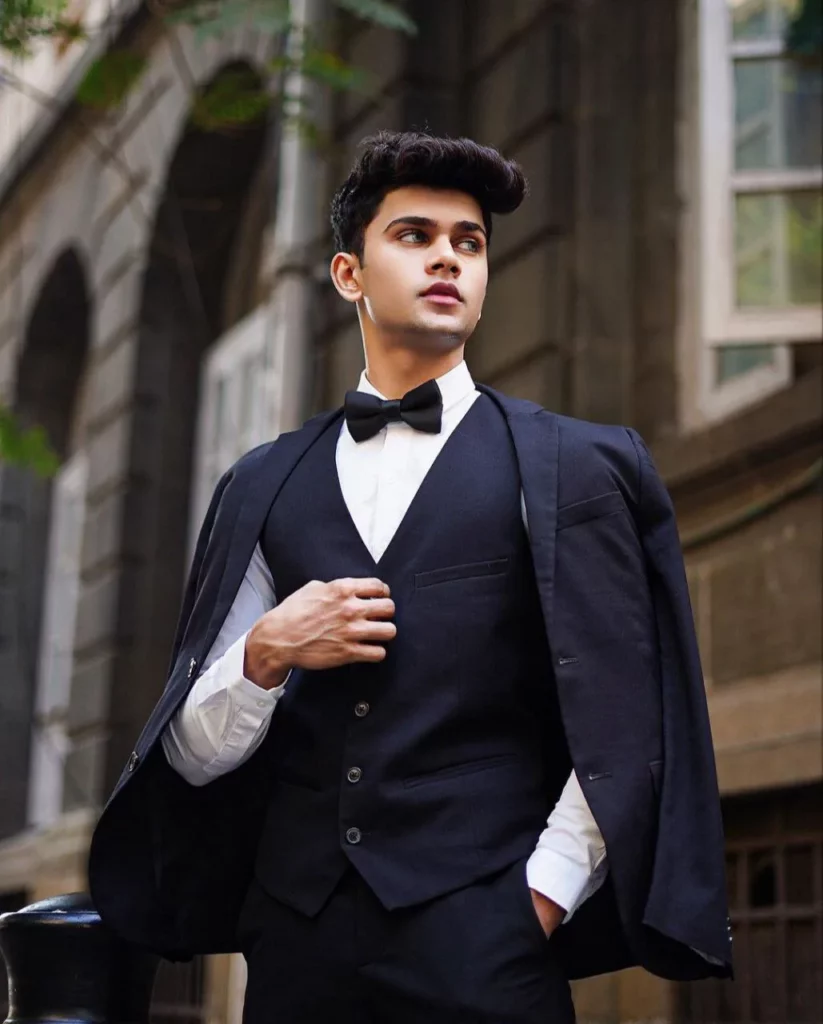 16. Christian Collins
No wonder Christian has 4.9 million followers on TikTok. He is a musician and actor. This male TikToker has released several albums and appeared in numerous films and television shows, further increasing his popularity and influence. Undoubtedly, Christian is hot and successful. Collins' engaging and charismatic personality has also played a significant role in his success on TikTok. He frequently interacts with his followers through live streams and Q&A sessions, which has helped to build a strong connection with his audience.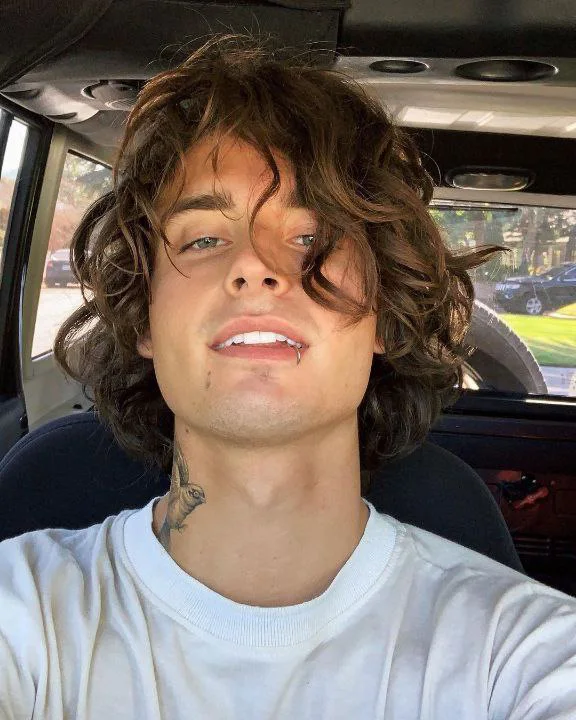 17. Luis Chaparro
Luis is one of the famous Mexican tiktokers that has over 500,000 followers. His podcasts get 585.7M views. He has a gorgeous smile, and his face is fabulous. But it's not just about his appearance.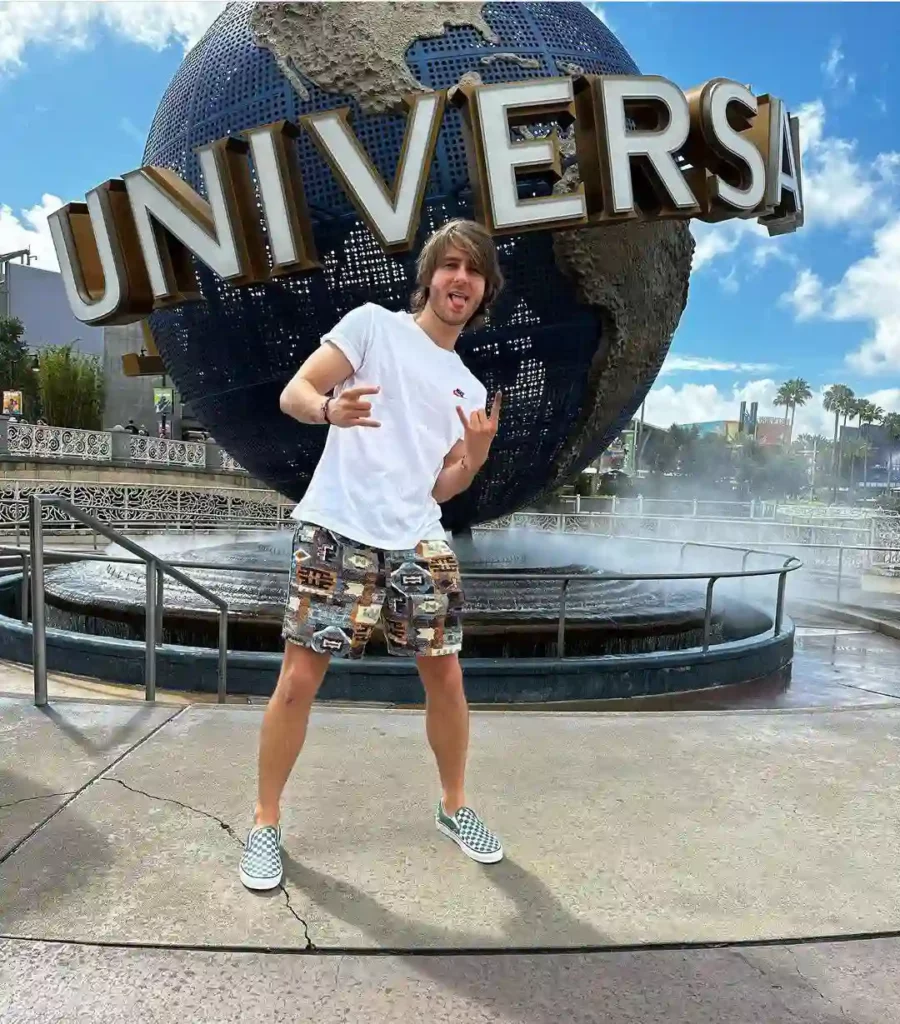 One of the reasons for Chaparro's success on TikTok is his ability to connect with his followers on a personal level. He often shares personal stories and experiences, making his content relatable and authentic.
18. Lakota Johnson
Lakota is one of the hottest black male TikTokers with over 1.7 million followers.
He is an actor, model, and digital influencer whose followers are rapidly increasing. Lakota's Tiktok displays his drawing and painting skills, representing his creativity and originality that has made him a force to be reckoned with in the TikTok community.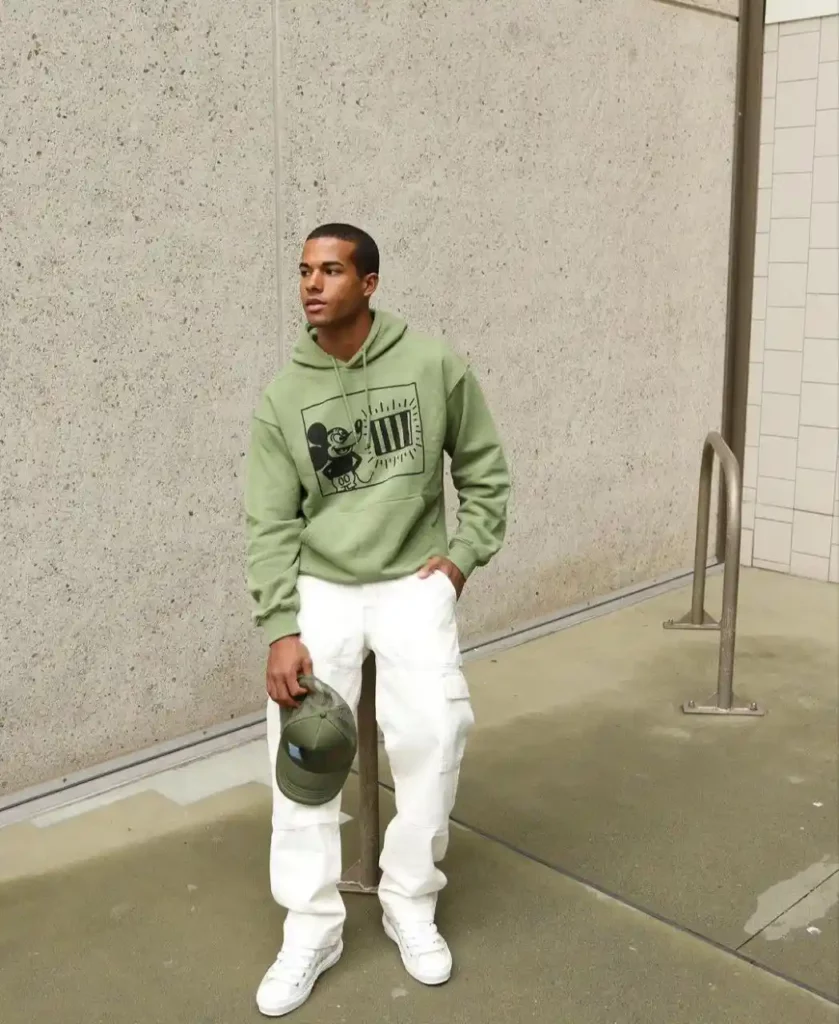 19. Emilio & Ivan Martinez
People really are tuned in with the crazy life of these 24-year-old twins.
Emilio and Ivan Martinez are two TikTok stars who are well-known for their good looks and infectious energy. Indeed, they are so handsome among TikTok men.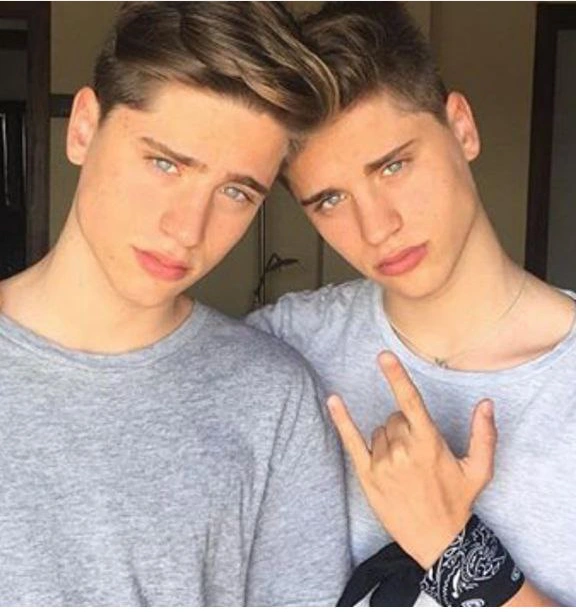 20. Sora Simmons
Although Sora is attractive, he is popular due to his talent for acting and storytelling skills. Sora Simmons is one of the funny black male TikTokers with over 21 million followers. He is mostly recognized for his comedy content as well as his skits and lip-sync videos. Isn't this guy hot?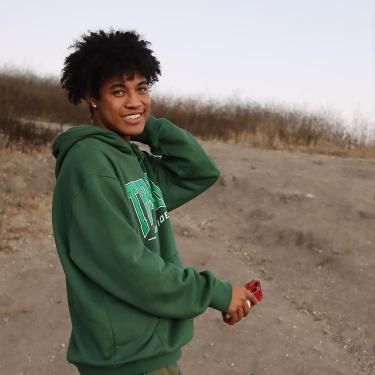 21. Prettyboiballo
This ladykiller dude is one of the famous black male TikTokers. His first TikTok to reach over 5.1 million views was a lip-sync video about a girl trying to get his attention. He took pictures of his body mainly posted on his Instagram account.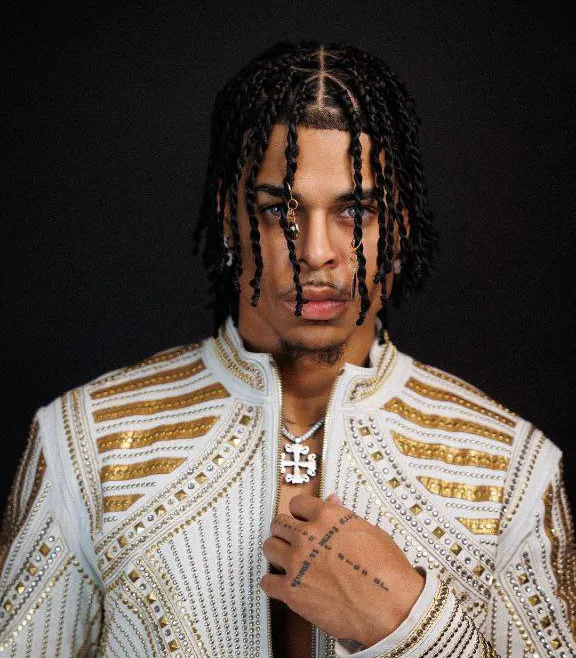 Fitness TikTok Men
Let's seek male fitness TikTokers. Those cool bodies get millions of attention in TikTok. Here we go.
22. Steveprince.fit
He is a coach with his own website: steveprincefit.com where you can find apparels and different kinds of workout programs which he used to get inshape and conquer his body goals.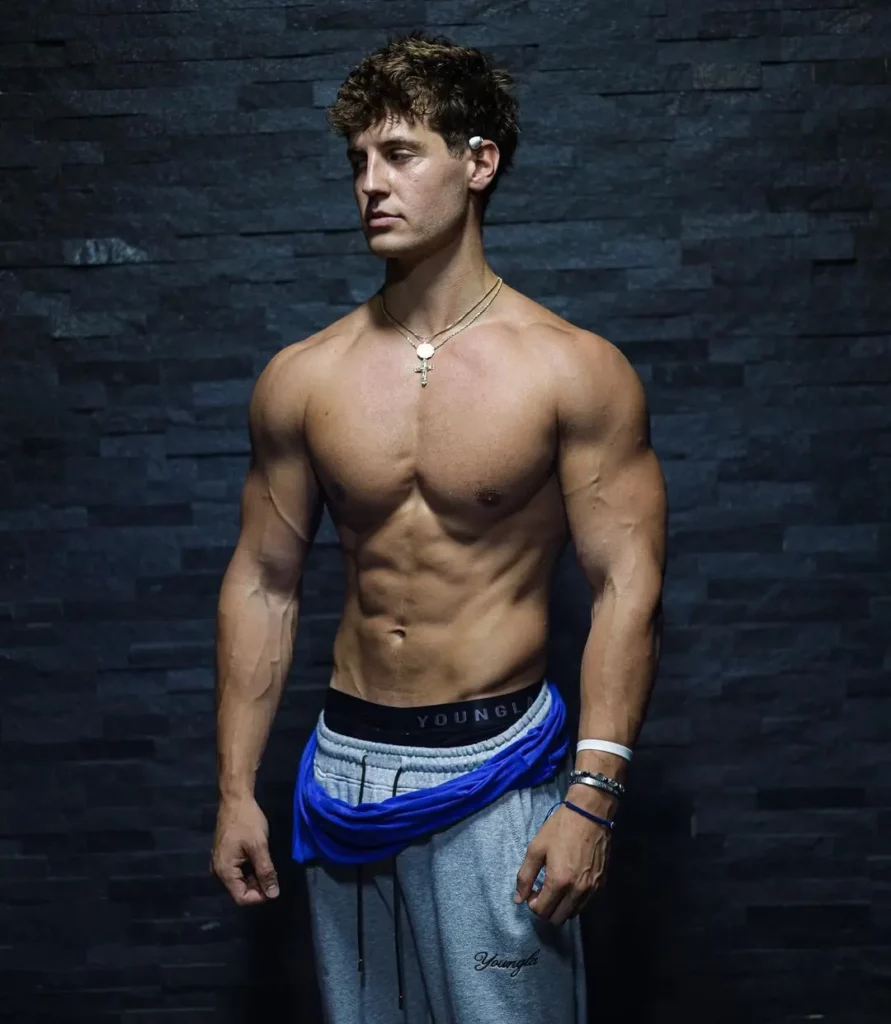 Steve Prince has got 987.66K followers on TikTok with posting flaunting muscle videos mostly.
23. Eyal Booker
Have you seen 'Love Island' or 'Celebs on the Ranch'? Eyal Adi Booker is a fitness Tik Tok guy who rose to fame after becoming a contestant on the fourth series of Love Island.
His 390.1K Followers like watching his workout and lifestyle videos.
One interesting thig about Eyal is that he likes his curly hair a lot!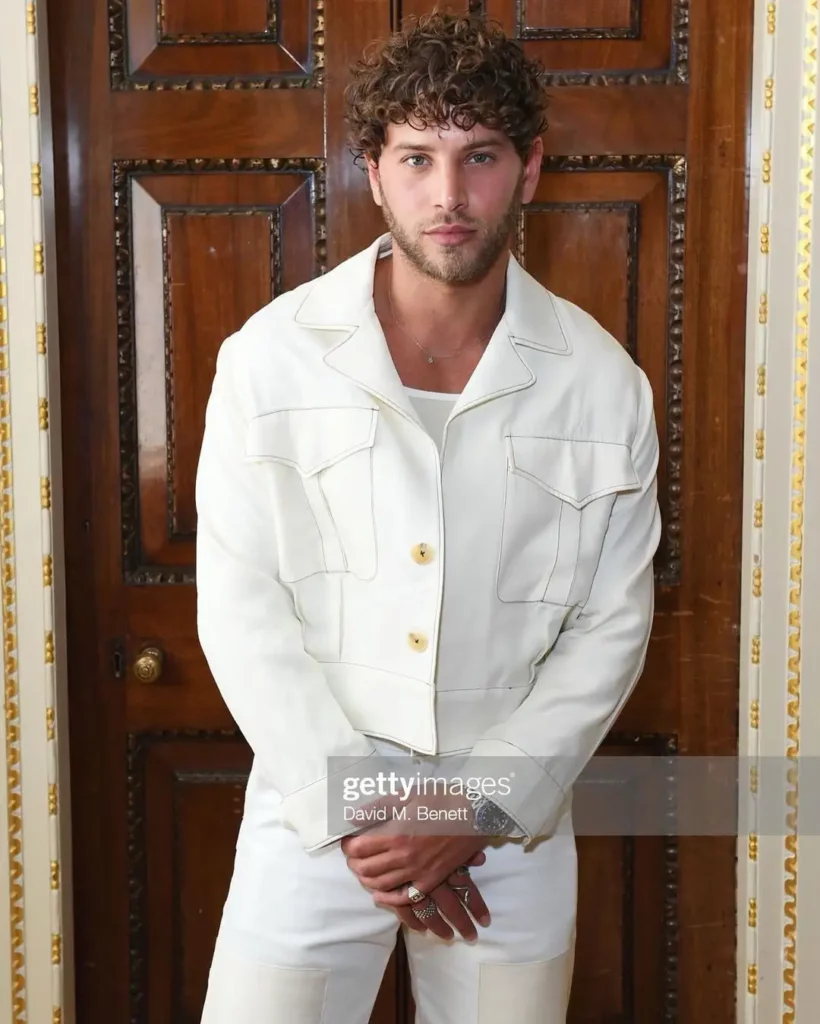 24. Antonie Lokhorst
Meet our Dutch tik tok guy. Antonie Lokhorst is a 25-year-old TikTok star who has over 4.1 million followers. This Boxer pal shares his love for travel, fashion, and food, and also showcases the playful and adventurous videos that have made him a rising star in the TikTok community.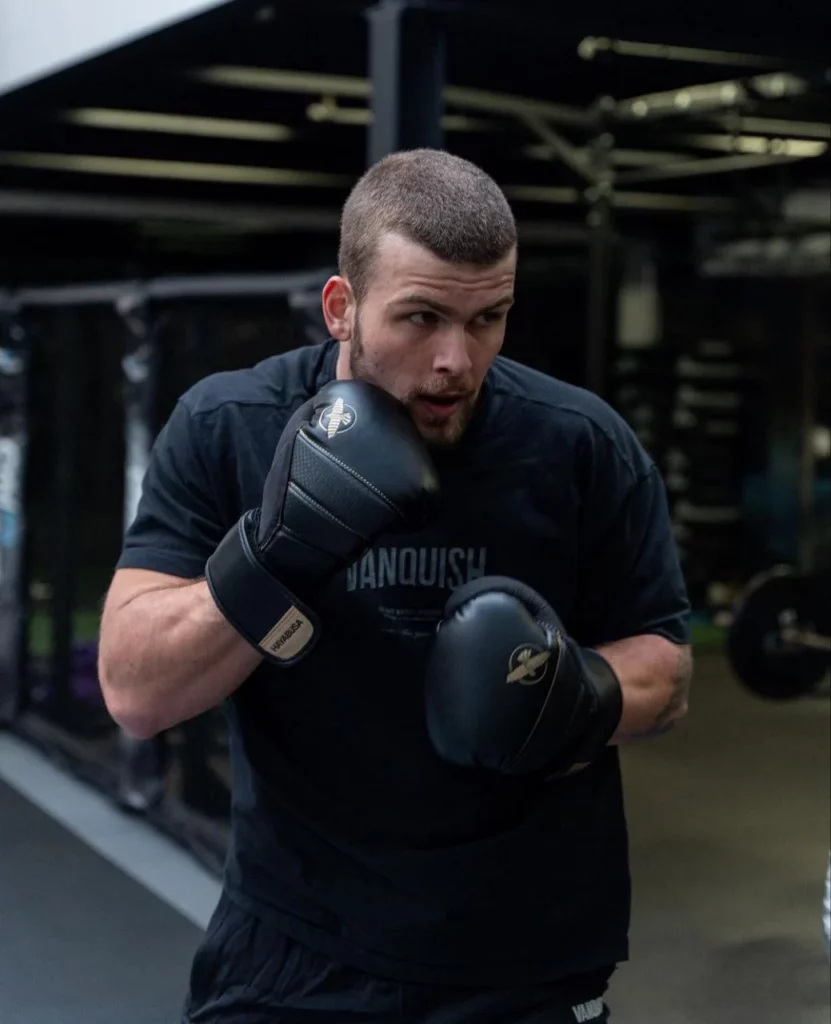 25. Dominic Toliver
A model with cool hair who is the king of short-form, online comedy. Dominic Toliver has over 11.2 million followers because his content is relatable and entertaining, often incorporating current trends and popular music performing incredible dance routines, and sharing his fitness tips and advice, inspiring his fans to lead a healthy and active lifestyle.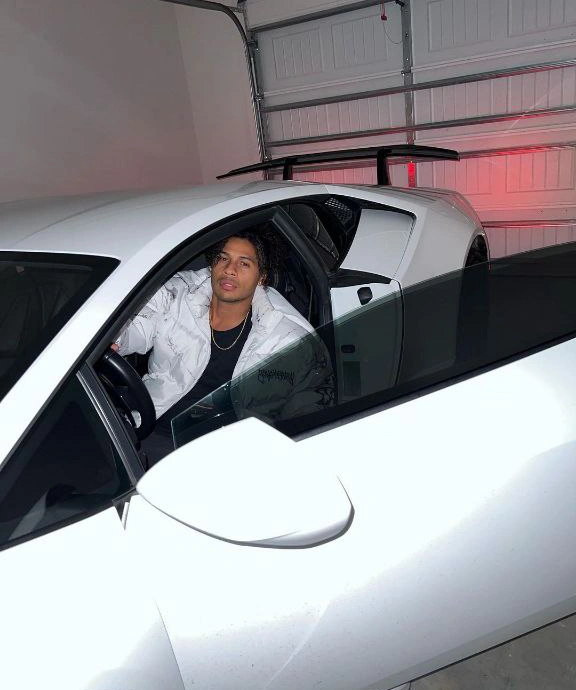 26. Londonfitnessguy
With over 6 years of experience in personal training and group exercise, Londonfitnessguy shares upperbody, leg and HIIT workouts. He has over 162K TikTok followers and his own workout website. You can watch his videos on Instagram and YouTube as well.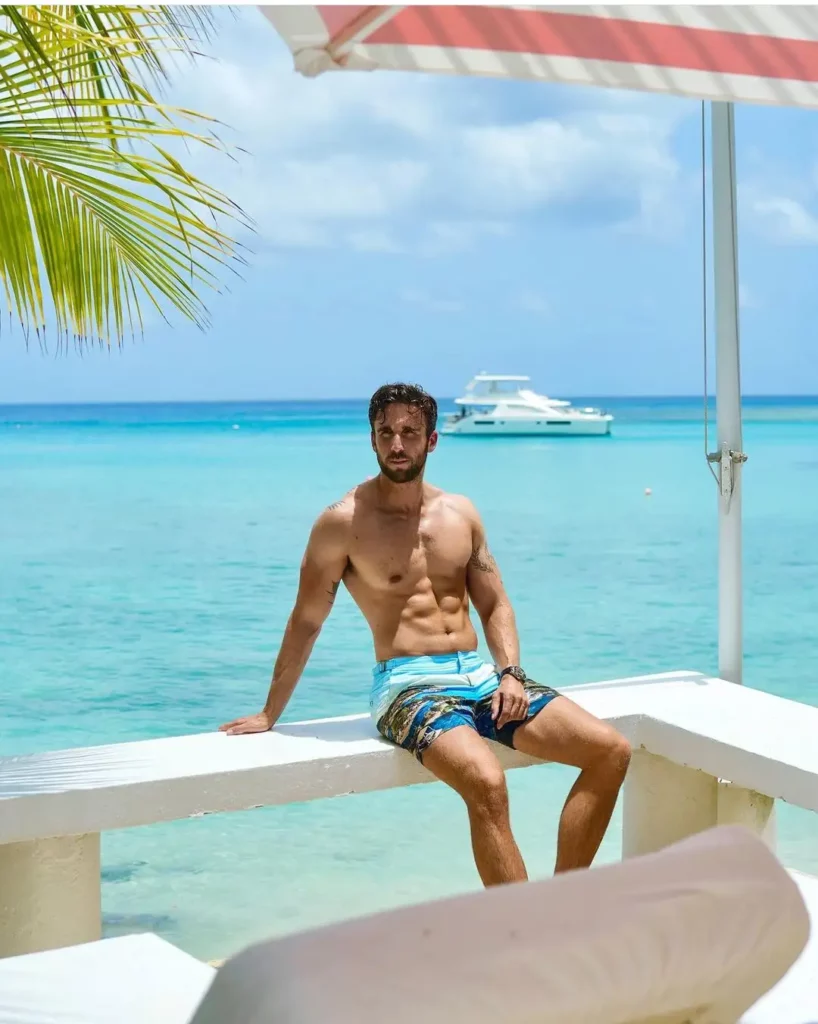 27. Hybrid Calisthenics
Watch these TikTok videos and see yourself becoming a peaceful athlete. Hybrid Calisthenics is a group of American fitness enthusiasts and trainers with their own website and application who have gained a reputation for their unique and effective workout routines. They gained nearly 2 million followers due to displaying their exercises, techniques, and routines, inspiring their fans to adopt a healthy and fit lifestyle.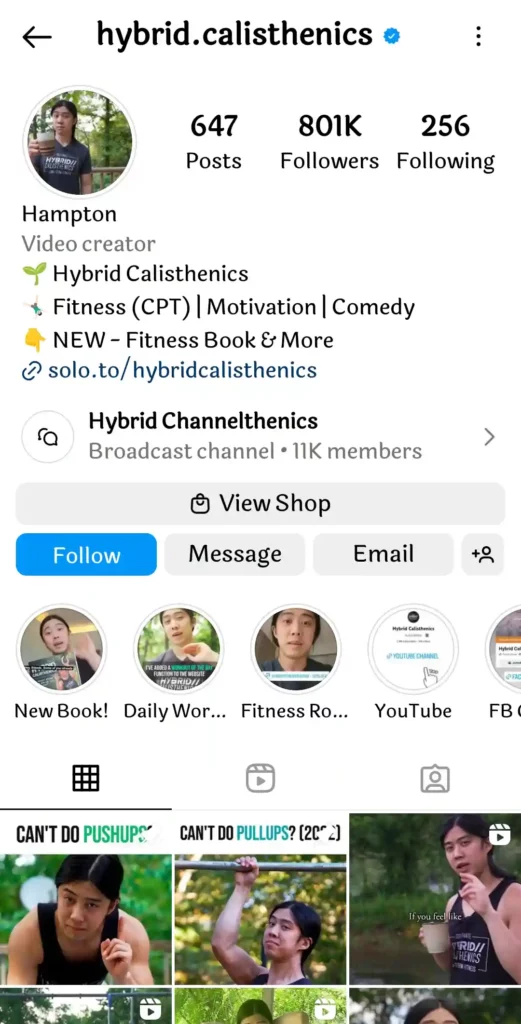 Conclusion
To wrap things up, these male TikTokers are not only talented but also inspirational and entertaining, inspiring their fans to pursue their passions, be themselves, and lead a healthy and happy life. With their unique content, infectious energy, and charming personalities, these TikTokers have proven that they are more than mere entertainers but also role models who have the power to change peoples' lives for the better in order to make a successful TikTok collaboration with these influencers, Ainfluencer is here to assist you.
The fastest way to promote your project is to get connected with the fittest TikTok influencer related to you. Ainfluencer is here to help you with making partnerships with the most adequate TikTokers related to your business. Feel free to ask us your questions about the whole process from our experts.
FAQs
Who Is The Most Popular TikTok Male? 
Khaby Lame, with over 157 million followers is the most popular TikTok male who silently mocks overly complicated 'life hack' videos on his TikTok videos.
Who Is The Top TikTok Influencer?
Charli D'amelio is the most popular TikTok influencer that has over 148 million followers. She started posting dance videos on TikTok in 2019 and now she is the most-followed creator of this platform.
How Can I Find The Top Male Tiktokers To Collaborate With?
Ainfluencer is here for you with a variety of TikTok male influencers which you can collaborate with for free, no extra charges!