How to Become an Instagram Influencer the Right Way
Influencer marketing is one of the fastest-growing marketing strategies out there. Aiming to create collaborative partnerships between social media influencers and brands looking to be promoted, this type of marketing is highly effective and incredibly versatile.
Instagram influencers are content creators who build a community of followers around their niche. For many people, this is a dream job! However, being an influencer is more than a popularity contest; it involves a fair amount of knowledge, social media skill, marketing prowess, and people skills.
These days, Instagram is the most important channel for influencer marketing. Successful influencers understand the ins and outs of Instagram, from the best ways to get seen to its almighty algorithm. Far gone are the days of making it big with fake followers, bots and other so-called "hacks"; becoming an Instagram influencer requires work, persistence, and consistency.
What is an Instagram influencer?
Influencers are expert Instagrammers who build a community around a topic by producing relevant, consistent, authentic content to build credibility and gain a large audience. Through this they position themselves as experts in their niche, and are able use this authority to market brands. Followers trust influencers, and in turn the brands they promote.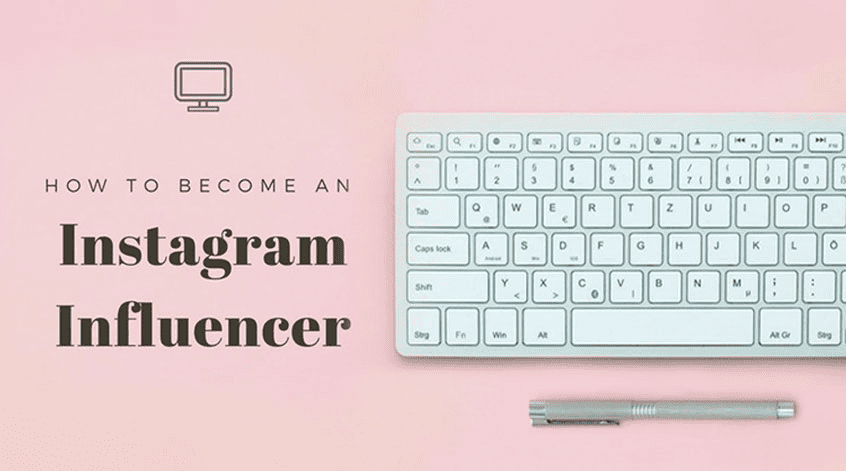 How to become an Instagram influencer
Influencer marketing is predicted to explode in the coming years, and is on track to become a $15 billion dollar industry by 2022. 67% of marketers engage with influencers for content promotion, and 63% intend to increase their influencer market budget in the next year. There is a huge and rapidly expanding for effective influencers. So how does an Instagrammer become an influencer?
Becoming an Instagram influencer doesn't happen overnight. The value of an influencer lies in their strong relationship with followers and authentic content. Building such a community is the key to an influencer's success in the long run.
Here are 8 top tips for aspiring Instagram influencers.
Step 1: Start with an Instagram niche
Influencers are experts in their niche, so selecting the right Instagram niche is everything. There are tons of topics on Instagram right now which can make it difficult to choose one. Here are a few things to think about when defining your niche:
Think about unique and underserved niches
Consider your interests, skills, and what you know
Make sure that there is a target audience around your niche
Defining your niche in the first step in becoming an Instagram influencer. The fact is, influencers are generally known for one thing; the central niche that they've gathered a community around. This topic is part of their influencer identity. Picking the right niche is critical to success.
Step 2: Craft an impactful Instagram bio
A key component of any influencer's Instagram profile is their bio. Putting together a comprehensive Instagram bio is an important step, because it lets other users know what you're about at a glance.
As an influencer, your Instagram bio should convey who you are and what you'll share with your audience. The challenge is doing it in 150 characters or less! Here are a few tips to get you started:
Put a clickable link in your bio to generate more traffic and clicks to your website
Craft an amazing bio caption that reflects who you are as an influencer
Play with emojis and fonts to customize it
Optimize your bio with relevant keywords for your business
Choose an Instagram business category
Step 3: Stay up to date with Instagram's features and algorithm
Influencers are masters of social media, and what sets them apart is their in-depth knowledge. To succeed on Instagram requires constant learning and a high level of social media skill. Additionally, influencer market is hyper-competitive. Staying current with Instagram's features and algorithm keeps you ahead of the competition, as most Instagrammers just hate on the updates. Being an expert on all things Instagram is the most effective way to build your profile as an influencer.
Step 4: Plan for a cohesive, aesthetic Instagram feed
Having a cohesive, aesthetic Instagram feed is a critical part of being an influencer. Your content is the first thing your audience notices, and will be the reason they keep coming back. Plan your color scheme, your content types, and the arrangement of your posts in the grid (hint: use a scheduler!) to create a feed followers will keep coming back for. Keep in mind that our brains love pattern and respond to different colors in distinct ways.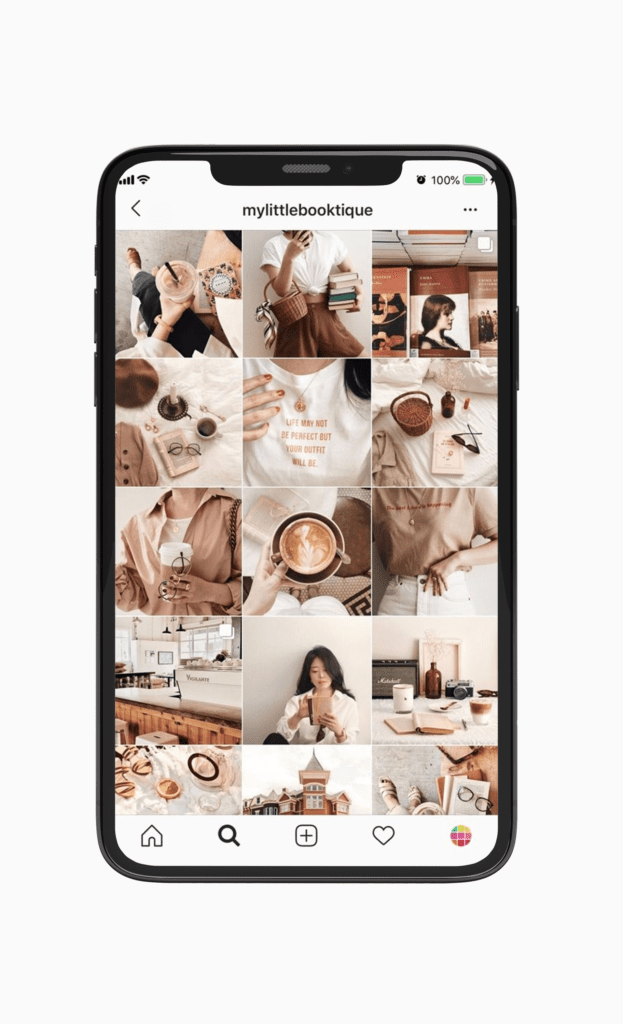 Step 5: Ramp up with engaging and visually appealing Instagram content
Visually appealing content is one of the best ways to attract followers and cut through competitors on Instagram. Engaging and aesthetically pleasing content helps build your Instagram profile and keep users interested.
Here are a few content tips:
Plan content around your niche, and try a variety of mediums to see what works
Keep an eye on situational marketing, trends, and the latest news for content inspiration
Use original, high-quality photos to make your Instagram posts more engaging and eye-catching
Watch your Instagram Insights to determine whether or not your audience is responding
Step 6: Take advantage of influencer collaborations
Influencers can grow each other's following through collaborative Instagram marketing. Through collaborating with other influencers, you can co-promote, generate interesting content, and engage new audiences. These types of agreements are typically unpaid but mutually beneficial. Take advantage of these collaborations to leverage each other's following, gain credibility, and bring some fresh energy into your content.
Step 7: Work on forming a community around your niche
Successful Instagram influencers all have one thing in common: their strong communities. Establishing a community around your chosen niche is the key to developing a loyal and engaged following.
Here are a few tips:
Put out regular content
Use features like Stories and Live
Focus on your target market
Be entertaining, genuine and authentic
Interact with your audience and develop a relationship
Step 8: Communicate with brands
Brand partnerships are the goal of many influencers, and one of the most lucrative parts of being an influencer. Learning how to leverage your social influence to generate awareness, traffic and sales for brands is a critical piece of becoming an influencer. And the first step is knowing your value.
Your value as an influencer depends on your Instagram profile's quality, quantity (of followers), aesthetic appeal, and your influencer metrics. Who you are as an influencer, your niche, and other brands you're associated with also factor into the equation. Collaborating with brands in your niche for free or a lower cost is a great way to add branded content to your feed when you're just starting out, and acts as social proof for future partnerships.
Finding brands to collaborate with can be challenging. One of the ways influencers of all sizes find brands is through influencer marketplaces like Ainfluencer. Brands can post ads and browse influencers to collaborate with. Influencers can make offers on ads, and work out the details via the app, and get paid through our secure system. Ainfluencer is the smartest way for influencers to connect with brands and generate revenue. Start today at ainfluencer.com and grow your Instagram influencer business the right way!