Restaurant Branding: want to read only one article? read this!
Restaurant branding means making some efforts for a restaurant's name to turn it into a reputable brand,
This is something that famous restaurants have done and have now become a reputable restaurant brand.
This is a time-consuming process and requires planned actions. As you know, providing high-quality food in a restaurant is an essential factor. Still, not everything, and a restaurant should satisfy customers. This makes the restaurant popular and attracts more customers.
Therefore, restaurant branding helps to increase restaurant income by attracting more customers.
The importance of restaurant branding
Which factor makes a restaurant popular?
Food quality
Food health
Restaurant location
Food prices
Good services
Not defining the goals of the brand has always been an important factor in the failure of restaurants.
Defining the goals is a creative program for branding your restaurant. Besides restaurant advertisements, it can turn your restaurant's name into a credible and well-known brand among the community and customers.
Because well-known brands are famous and more trusted, and everyone wants to try the food of reputable brands at least once.
How do I make my restaurant a brand?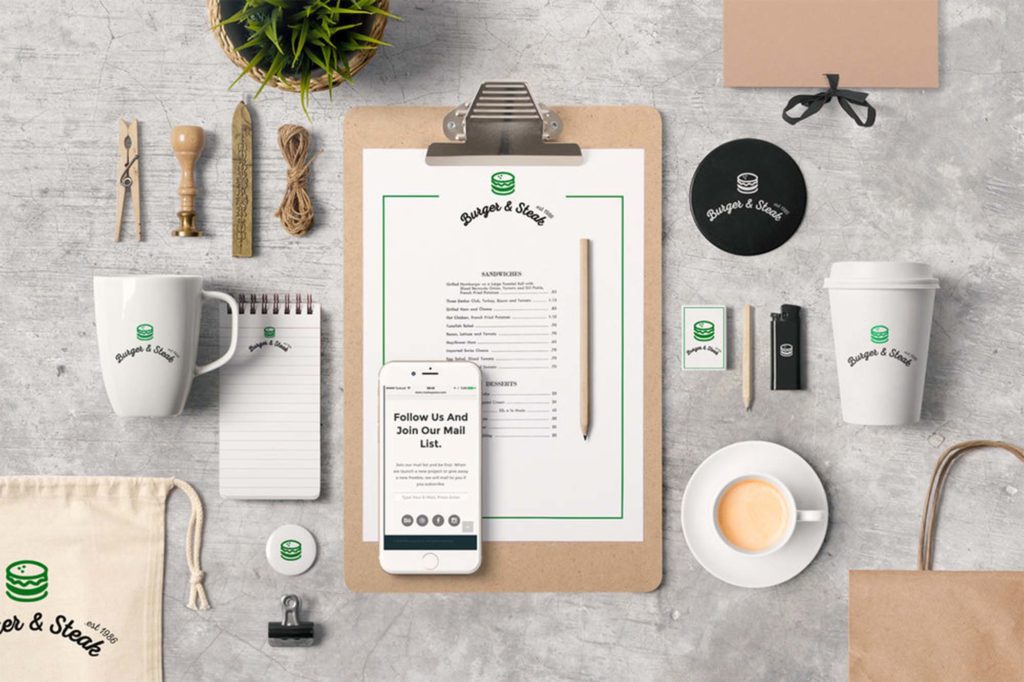 Here are some basic strategies for restaurant branding:
Know your values
Suppose you have a clear understanding of who you are as a restaurant. In that case, it will be easier for you to identify your ideal customer and their need for restaurant branding.
Whatever the basis of your values, it will shape your restaurant branding efforts and effectively help you target the right customers in a short time.
Know your audience.
One of the most important components for successful restaurant branding is knowing your audience and their behavior and ethics.
Who are your regular customers?
What do they value?
Why was your restaurant chosen among the competitors?
To better understanding your audience, direct marketing research toward population recognition and statistics. If you have a budget problem, it can be about potential customer reviews, tastes, the comparative advantage to create a simple and low-cost effective restaurant branding program.
Since the development of marketing became more accessible through technological advances, restaurants have had the opportunity to gather customer information through sales software.
Customer data will form the basis of your marketing strategy, allowing you to personalize your restaurant's development,
excellence based on your loyal customer and make your restaurant branding completely targeted.
Choose Right name
What is in a name? It is usually the boundary between a successful restaurant branding attempt and a failed type. But in trying to compete, do not follow others' policies who do the same thing as you.
It is best to learn from their dining experiences what your customers want and need and why they chose you. It is also easier to establish a visual identity for restaurant branding that appeals to your target demographic. Otherwise, your restaurant branding will falter.
Complete the process.
Participation creates more purchases in your leadership team's mission, and you are more likely to achieve your goals consistently. Your employees are the most powerful part of your brand.
If you do not quite know how to define yourself, take a look at what some of your favorite companies use. Following the example of large organizations that have devoted part of their resources to this issue is the best way to find inspiring ways.
In restaurant branding, it should be kept in mind that the experiences of large and successful restaurants in your region and global brands of restaurant business will be one of your best examples.
In restaurant design and restaurant branding projects, the design team should be guided and coordinated by the architects and restaurant operators to design the restaurant in all details, from the restaurant's logo design and name to the restaurant's interior decoration uniform design.
Name and logo
The name of your restaurant and how you present it graphically should be in line with the experience that has been shared with you in restaurant branding. Elements such as name length, ease of pronunciation, and text mode all influence customers' perceptions of how casual, fashionable, or traditional your restaurant is.
Menu
Your menu is an element of your restaurant branding that your customer searches for and is discussed more than any other factor. Menu format, grocery list, and price should all be coordinated. We have all seen menus with similar and confusing food in most restaurants.
Most people do not pay for this confusing menu more than once. Designing and pricing your restaurant menu is one of the most basic processes of branding your restaurant. Constantly updating your restaurant menu and publishing it, is one of the necessities of a restaurant's successful branding.
Uniform
Your employees are a sign of your brand. What they wear is highly visible and influential in your restaurant identity. To brand a restaurant, trying to buy expensive clothes will not help you achieve your goal. Serving with poorly designed clothes is also not used in restaurant branding. If your service style encourages employees to show their personality behind the desk, set some policies and let them dress.
Interior design and table
Everything your guest sees inside your restaurant is a sign of the restaurant branding style and your brand values. Kitchen utensils, plates, glassware, linen, the quality of furniture and equipment should match the prices on your menu and the rest of the restaurant's items.
Find your voice
Once you have a clear picture of your brand identity for your restaurant branding, define your voice and make it known to everyone. Your website, your staff, and your presence on social media provide the most traction in restaurant branding and your brand communication.
Website
Usually, your website will have the first impact on your guest, and this impact has a special place in your restaurant's branding. When looking at your website, someone' should also be felt when they walk past your restaurant. You will not find a regular customer with your website, but you may lose one of your customers. Do not omit details in the restaurant website's design, and use experts' help when you feel the need.
Social media
The importance of mastering social networks is one of the most important comparative advantages of food collections today. The high level of people's social network activity, the photo-centric nature of some social networks, and the fast and direct communication with the audience have great importance to social networks.
As you know, the visual platforms are the best place to be seen, and Instagram as the best visual platform is a place to advertise your brand and restaurant. Influencer marketing is one of the best ways to promote and brand awareness that suits every budget,
so you can use Ainfluencer as an Influencer marketing marketplace to find niche Influencers in just one place.
Invest in customer service and training strategy
Restaurants are a service center, meaning that your brand identity depends on the extent to which you align customer service with your restaurant values. Everything from online ordering to face-to-face dining experiences should reflect who you are as a company. This makes sense for restaurant branding.
Conclusion
Finally, restaurant branding starts with the same ideas. The real work, and sometimes the most exciting, is paying attention to how customers respond to your marketing efforts and take calculated risks to achieve the desired result.